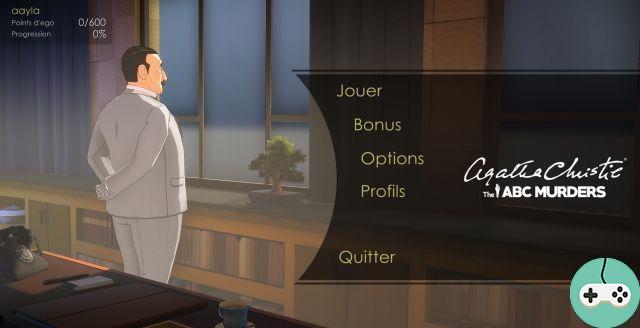 After about ten hours of play, Hercule Poirot solved the riddle of Agatha Christie with my help! So I can give you the name of the culprit ....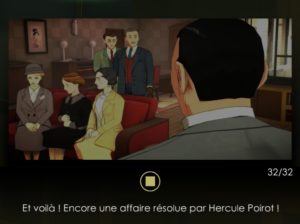 But I won't divulge the matter to you. To begin with, I invite you to read the preview visible here and then continue with the trailer to immerse yourself in this particular universe:
A little gameplay
I will not go into detail on the universe, the gameplay or the graphics seen previously in the first part. Indeed, the sequel remains consistent and in line with the first murder, the game always being organized into several actions:
Hercule Poirot examines the crime scene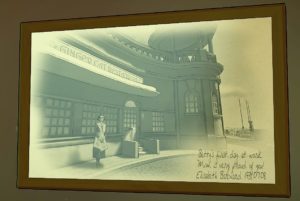 He interrogates the suspects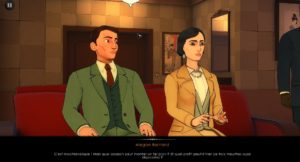 It opens one or more objects blocked by complex mechanisms
He works his brain
He makes a reenactment of the crime
All his actions are more or less difficult and leave room for unlimited trials, the action continuing only after all the clues have been collected. Only the dialogue phases give several possibilities to make mistakes and therefore probably to do bad. However, this is not a sign of a game over but only of a lower gain of ego points. Achievements are not necessarily doable in one go, you will certainly need to do a second game to get them all.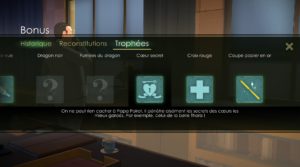 My opinion

For my part, I didn't need any clues and I solved the matter the first time. But, as I indicated in my preview, I knew the Assassin twice over as I read the book and saw the TV series, so the game seemed relatively straightforward to me. Despite everything, my expectations were completely met, in this pleasant experience which gave me the impression of participating in an adventure of my youth, in a fluid way and without ever being blocked by an insoluble enigma. And this may be both its quality and its flaw. Agatha Christie The ABC Murders is clearly aimed at a more casual audience and won't satisfy players looking for ongoing challenge and all-round difficulty. This adventure is experienced like the book and in different chapters that the player goes through with pleasure but also with a spectator side which may not please everyone. Personally I loved playing it because it corresponded to my expectations for you to see if it is your genre or not.
The game is available since February 4 2016 on PC, Mac Xbox One and PS4, you will find it on GOG and Steam !