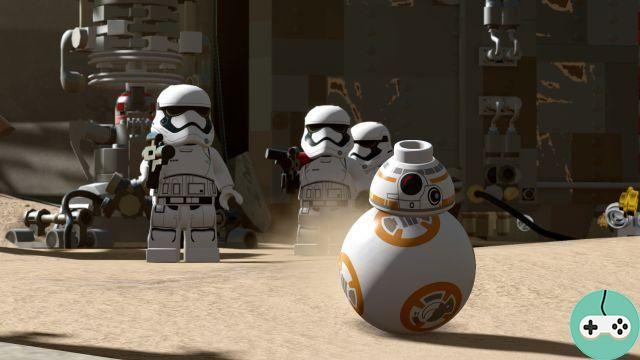 When we see the different LEGO Star Wars games, with in particular for each several films included, one can wonder how the next LEGO game centered on the last film of the saga only, will be able to have enough content. This will be possible with theadded additional missions that are not part of the movie !

Indeed, the development studio had the enormous privilege of being able to create levels on events not found in the seventh episode of Star Wars and which will be able to give players information on the plot or the characters, with including events occurring before the film.
Most of the levels will be based on complementary events found in books and comics, this will allow audiences unable or unwilling to browse them to discover what we learn more.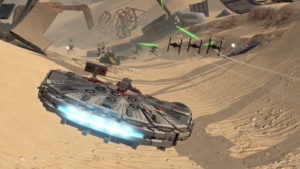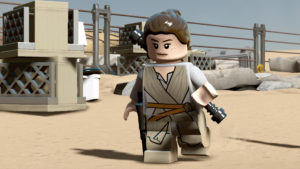 There would be in all 6 missions of this type and they would each be found every two levels or so, they are optional and will require the player to collect a certain number of golden bricks to be unlocked.
To give an example, one of these missions will explain where the red arm of C3PO comes from. This story is told in a comic, but we can expect the video game format to be richer in detail.
To give a few more small details, we should know more about how the Rathtars (the creatures with the big tentacles in Han and Chewbacca's station to meet Rey and Finn) have been captured. Finally, we should know more about the Massacre of Trillia, which was only mentioned by name in the film and the books.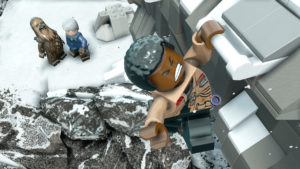 In any case, the studio does not hide its joy at being able to create its own content never seen in the history of the saga! Finally, do not expect to find in the game the answers to the biggest mysteries of the film such as Rey's parents, for example.
Do you expect the game as much as I do (i.e. a lot a lot)?