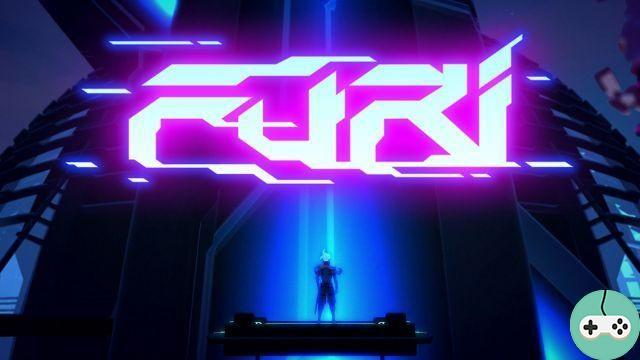 Furi is a game developed and published by The Game Bakers, an independent spanish studio. Originally released on PC, PS4 and Xbox One on July 5, 2016, it is now available on Nintendo Switch since January 11, 2018.
History
We "wake up" one day in prison. After having undergone the daily torture session, a strange man wearing a rabbit mask comes to rescue us. However, we only got out of our cell, but not out of the prison, and we will have to fight to finally be released.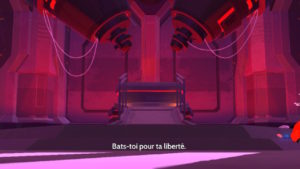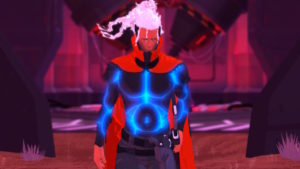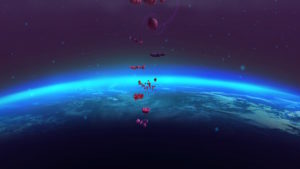 If the scenario seems basic at first, it's simply because we don't know anything at first, we discover the world, who we are, why we were imprisoned, etc ... as we fight. and as we move forward in the game. So it would be a shame if I spoiled the scenario for you!
Moreover, the story has some very good surprises and twists in store for us and also offers several endings!

Game and gameplay
First thing to know, the game is a succession of boss fights! Do not hope to explore, walk around, have an inventory to manage, etc ... You fight a boss, once defeated, you have an "automatic walk" phase leading you to the next boss, with the scenario that unfolds step by step.
It's a good idea, but sometimes it takes a very long (too much, too much!) Indeed, we sometimes spend more than 5 minutes just watching our character walk and read / listen to a dialogue. It could have been a little less boring if our character could talk, unfortunately we only get a monologue from the man in the rabbit mask. It's even more frustrating when, after having had such a long dialogue, we find ourselves fighting an enemy that we kill in just 2 minutes.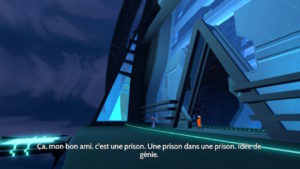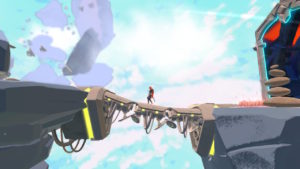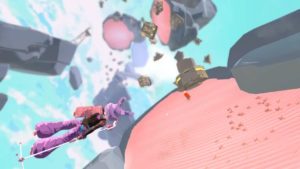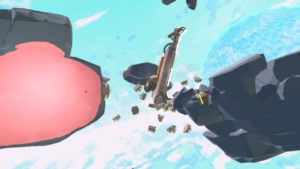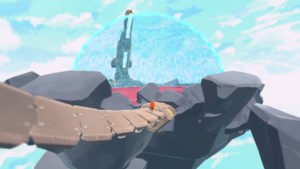 Our character will therefore have to fight and for that, he has two weapons, a sword and a gun that sends energy balls. It will be necessary to juggle from one weapon to another throughout the fights. On the movement side, it has the possibility of moving instantly in one direction, this allows both to dodge attacks, projectiles, etc., but also to be able to quickly reach the enemy in melee.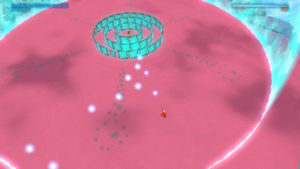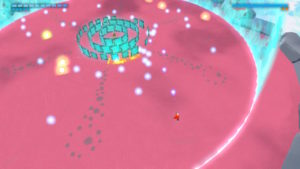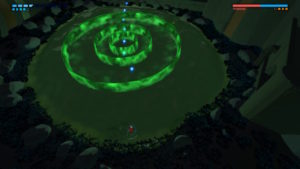 The fights often unfold in the same pattern. We start with a "ranged" combat phase with the cannon, then we move on to melee combat, we return to a ranged phase and finally, a counter / attack / combo phase. These "phase" changes occur each time you manage to lose a boss's life bar. The latter have at least 5.
It may sound very simple, but it is not! The fights are difficult (even very difficult) and the slightest mistake can lead to death. These are based a lot on placements and timing and patterns. Even if the first can be carried out on the first try, the following fights will often be based on the principle of "die and retry".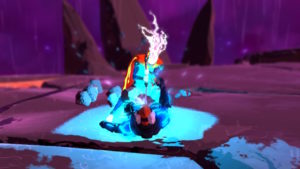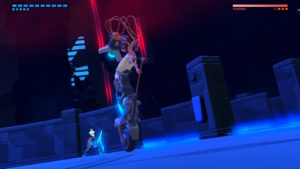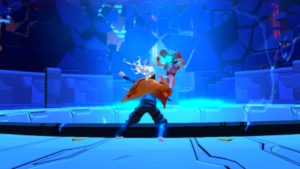 It may seem boring to only have boss fights, based on the same "patterns", but fortunately, Furi was able to avoid the problem by making sure that each boss offers different attacks, techniques, sequences, with a changing environment every time and which can be used to our advantage or ... caused our downfall! What makes that no fight is similar to another and allows to renew the surprise (and the fear) with each meeting!
Conclusion
Furi is a really good surprise. Although I was initially taken aback, thinking that we could still explore and wander between fights (which is not the case), in the end I was not at all disappointed. The game offers a great difficulty as well as a small replayability (in particular to see all the endings).
In short, if you like games offering challenges, this is the game for you. However, be patient during the dialogue phases between fights!
Steam
PlayStation Store
Nintendo Store
Xbox Store