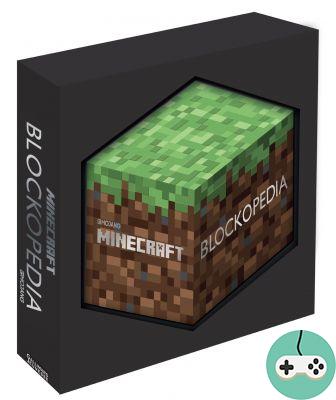 Released on October 1, Blockopedia is a reference tool offered by Gallimard Youth.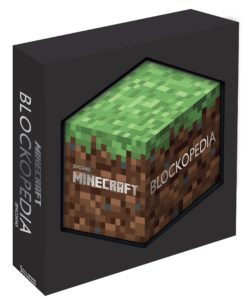 The book is presented in a pretty black box, encased like a precious object in its case.
After the happy surprise of the presentation, I open the book for the first time and discover a presentation quite similar to what I had already found in the small guides on Minecraft, published by the same publisher. But the paper here is glossy and of even better quality.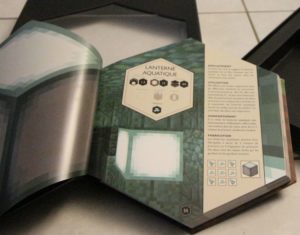 Welcome to Blockopedia! This is the guide you need to get to know the essence of Minecraft: blocks. The ground under your feet, the objects in your (virtual) fingers, and even the air around you.
After a brief introduction and the index of the characteristics that will be given for each sheet, the book is organized into 9 chapters for more than 140 blocks covered:
Natural materials
Ores and Minerals
Floors
Liquids and gases
Nether and Ender
Player fabrications
Usable objects
mechanisms
Creative mode
The first page shows an enlargement of the block. Since the book is shaped like a hexagon, this illustration gives the impression of a 3D cube. On the next page, an insert, in the form of a hexagon again, summarizes the characteristics of the block: resistance to explosions, radiation, stacking, transparency, flammable, physical and residues.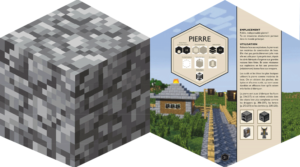 Some simple blocks, like the earth for example, are presented in a single double page spread, but the majority of the blocks are on 4 pages. Thus, we have its location in the world, its manufacturing method, its behavior, its variants, its use before concluding with some useful information or advice from the expert, providing alternative methods to recover this block, a tip on the tool to use or the right way to locate this block.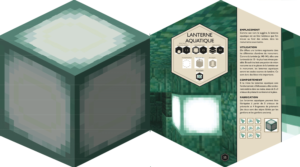 Using familiarity and a friendly tone, Blockopedia approaches in a light and effective tone all the mysteries of Minecraft by focusing on the base: the blocks. If you have a kid or acquaintance who swears by Minecraft, and are looking for a nice gift for Christmas, Blockopedia is definitely worth considering! The book is available at 45 €, from your favorite bookseller or on Amazon!
Images © Gallimard Jeunesse, Paris, 2011.