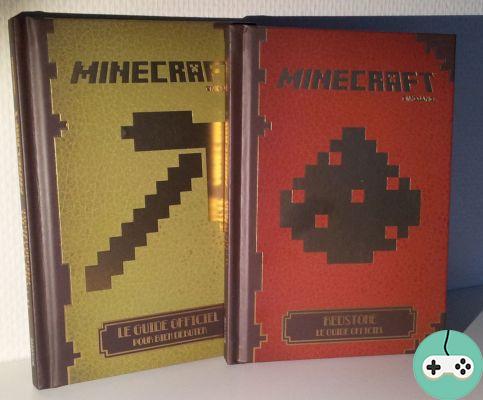 On April 10, two books available in all good bookstores will allow you to start your adventure in Minecraft. And guess what? They have already arrived with us! These are two small 20x14 cm books with a cardboard cover.
In logical order, I started with the green guide, the official guide, subtitled "To start well". Very friendly, the guide welcomes us on the first page:
You just opened The official guide to getting started with Minecraft! It contains everything you need to know to survive the very first few days. It's full of advice from Minecraft creator Notch, developer Jeb_ as well as other renowned experts including Paul Soares Jr - author of a series of YouTube tutorials called Survive and Thrive, and CaptainSparklez, also known on YouTube as the creator of a music video, Minecraft Style. Thanks to this book, you will become a Minecraft ace too!
After this introduction which sums up the content better than I could have done, the book presents brief biographies of the creators and the history of the game before getting to the heart of the matter. Everything is reviewed on 79 pages entirely in color, starting from technical bases and controls, to profiles, gardening, agriculture, breeding, successes ... I deliver the menu to you, it will be fine. faster than listing everything!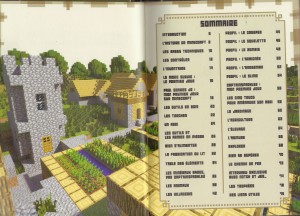 Let's move on to the second guide, titled Redstone, the red cover book.
Introduction to the extraordinary world of redstone
Whether you are playing survival or creative mode, redstone is a special mineral in Minecraft, a world in itself that opens up immense possibilities. It will change the way you play by showing you how to connect with each other and control the blocks that make up your world.
Redstone powder and torches were already in the Alpha version. Repeaters were introduced with the release of the official redstone version Beta 1.3.1, as well as the ability to get redstone by bartering with villagers. Witches, which occasionally release redstone, arrived with Beta 1.4.2, followed by pistons with Beta 1.7. Version 1.5 (also called "Redstone Update") was released in March 2013.
From the start, the redstone attracted a huge community of players who develop, build and share the most varied creations: arcade games, complex traps, calculators and even computers!
This second guide is organized in 3 parts. The first covers all the basics about redstone. The second puts into practice the information given to meet challenges and the last part presents creations of the community of players.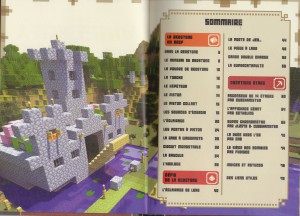 Entirely in color, the two 79-page books are illustrated with numerous examples, each time detailing precisely the procedure to be followed in the form of tutorials in several steps. And always with a welcome touch of humor!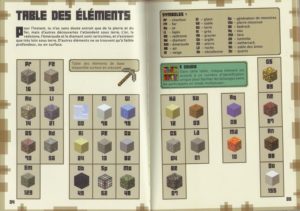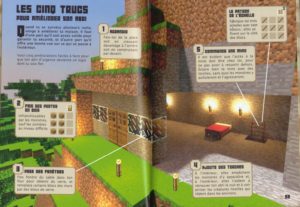 I'm not a Minecraft pro, having only played occasionally and following the news from afar. But I took great pleasure in consulting these little books, especially the first one, perfect for a beginner like me who has not yet grasped all the concepts of the game. I was thus able to glean various tips and better understand certain elements.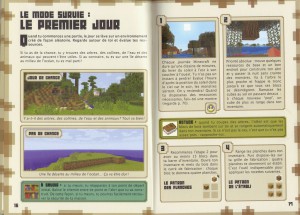 The second, more technical (while remaining clear and well explained), will mainly target advanced players wishing to take full advantage of all the game's features.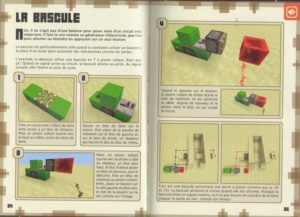 Whatever your player profile, you will find your account there! Neophytes will be able to buy both books while the more seasoned will certainly be satisfied with the second, Redstone. These two books, edited by Gallimard Youth, are at a recommended price of 10.50 € but you can find them for 9.98 € on Amazon :
Minecraft: The Official Guide to Getting Started
Minecraft: Redstone, the official guide
Two more guides are forthcoming on Combat and Construction.