As you lead a relatively peaceful adventure life, having adventurous but happy days, a sad threat will come to tarnish your life. Indeed, an evil shadow seems to have recently hovered over the world, causing monsters to appear on all sides, breaking the relative peace that had been established. It is then that a strange and mysterious oracle appears claiming that he needs you, yes you, the fearless adventurer that nothing can stop. So, against the promise of a few dollars and an adventure rich in monsters and twists, you are off in search of your life.
Here is the departure of Taichi Panda, a letting off steam and completely uninhibited dungeon crawler who will make you live adventures as funny as brutal. Indeed, in this title available for free on iOs and Android, you will play as an adventurer among a choice of four, and will go free countries infested with not very nice critters at all thanks to your adventurous talents and your big muscles.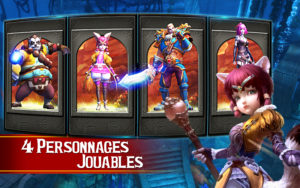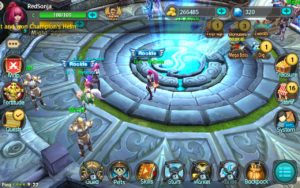 The game begins with a tutorial that briefly explains the controls as well as the things to accomplish on your travels. Of course, the further you go, the greater the possibilities. The explanations are meant to be easy to understand and pleasant. Indeed, the game has a light and fresh tone that allows all players to assimilate the initial concept while having fun. Because yes, Taichi Panda is an uninhibited game and even if the scenario remains quite simple and dark, the game itself exudes a certain candor.
The controls, in fact, respond well and are perfectly suited to the touch screen generally not very conducive to this kind of game. It is of course more obvious to play if you have a large screen. The best to play it remaining the tablet because it offers optimal comfort. Be careful, however, Taichi Panda is quite resource intensive and will still require a fairly powerful and recent smartphone or tablet.
Your left thumb directs your character, while your right is used to trigger your actions. The ability for example to place the character control pad where you want it is a real plus, it allows you to be comfortable adopting the position that you like the most.
Graphically, it is clear that the title from Snail Games holds up. Neat graphically, the game offers certainly classic environments but still varied. From the desert through the dark dungeons or even the forests and mountains, we find ourselves strolling in pleasant and varied environments, which avoids a certain weariness.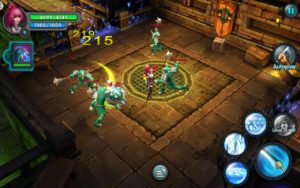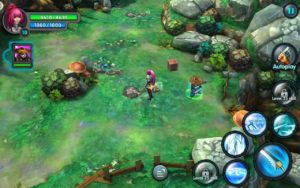 But what about your mission in all of this? Rest assured, I'm coming. In Taichi Panda, you will have to roam different environments and fight the monsters, each more vile than the other that hang out there. Equipped with a side of fast action and fun, the game promises you a good time of castagne, ideal to let off steam after a hard day's work. Working solo at the beginning, you will have the possibility later, to play with your friends and to clear vermin of many dungeons. Because yes, one of the major attractions of the title from Snail Games comes from there and, although the missions are generally quite short and easy to access, we still find ourselves having fun destroying the hordes of 'enemies.
In addition, know that the game will offer you a whole bunch of little additional things to keep you entertained but also to improve your equipment. From the simple daily quest through PvP or even the forging of objects or the breeding of a combat companion, Taichi Panda offers a nice set of possibilities so that everyone can find what they are looking for. The game will even offer you some elite missions, with increased difficulty, perfect for those used to the genre and wanting to have better equipment.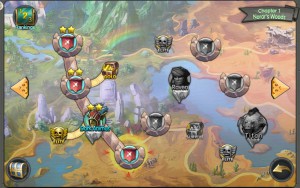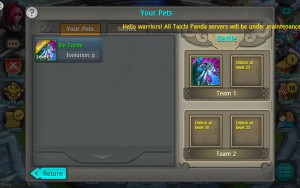 Regularly updated, the game regularly offers new possibilities, both in terms of missions and equipment.
In the end, we end up with a nice game to play and which may delight fans of the genre wishing to be able to play the adventurer everywhere. It remains a safe bet in the world of free applications lying around in the many markets.