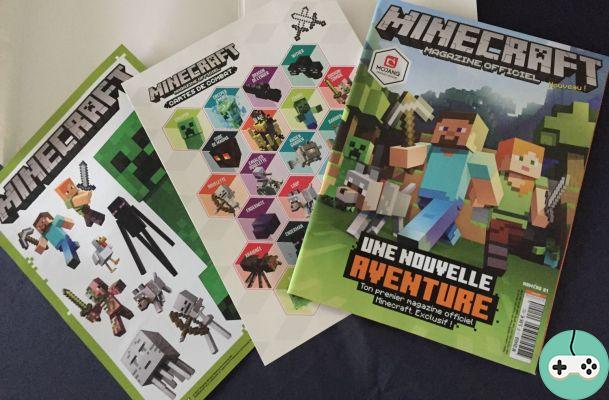 I was surprised to receive a few days ago the new Minecraft magazine, official Mojang product. Sold for € 5,95, this is the first issue of what we hope for in a long series of magazines aimed at young fans of the construction game.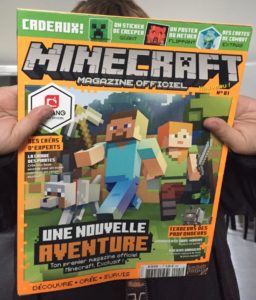 Inside the cardboard sleeve, the magazine itself, cutout fight cards and stickers.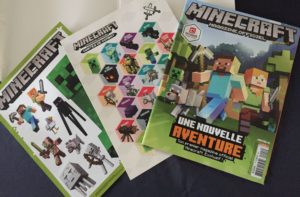 The card game is nice, it takes a long time, even the little ones with easy rules. Each unit has a health and attack value listed on the back, with the cards dealt evenly at the start. Each player, starting with the youngest, uses one of his units each turn, then is chosen to fight or attack. The player with the highest value card wins all the cards played during the round, the winner is the one who finishes with all the cards in hand.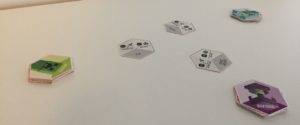 In terms of the content of the magazine itself, there are 58 pages, all in color, starting with a presentation of the premises of the Mojang studios and the four experts who will speak and address many fascinating subjects:
a combat guide to learn how to use potions in combat on all creatures, with a focus on zombies, and incidentally where to find these said potions. Then a second guide dedicated to the old guards, terrible machines very difficult to destroy.
superb creations on the maritime theme created by the community, including ships (both modern and old), ports and maritime towns including the impressive King-Dome, a utopian city under the waves). The next community challenge is on and focuses on the depths of the Nether (if you have a creation to submit, you can send it to Minecraftmag@euk.egmont.com).
a guide to exploring underwater monuments.
monuments to build, with the guide building by building, allowing you to create a secret base (a pirate cove), a pirate ship and a TNT cannon.
a comic book, taking you on an underground walk with our four atypical experts.
great advice on how to run a Minecraft server and how it relates to hosted players.
ideas to create a party ... a real party, in the real world, with personalized straws and a TNT candy box!
tracks to modify your game thanks to add-ons, with the key to incredible and creative productions.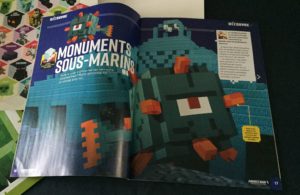 And there is even a nice poster in the center of the magazine and a quiz to spot real fans! The software is of high quality, written in a good-natured and friendly style that will appeal to younger players. Older players will still be able to fish for some wise advice, mainly from the construction guides with the key to impressive buildings.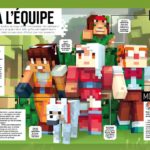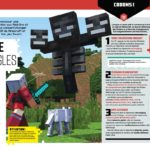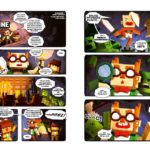 Available every two months, the magazine is probably already at your favorite tobacconist!