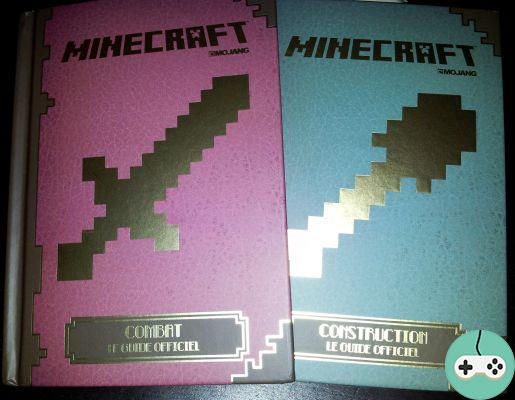 Two new official Minecraft guides have been released by Gallimard Youth. These books follow on from the first two guides I had already told you about here. On the program this time: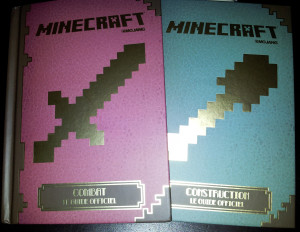 Construction
As you have to build before defending / attacking, let's first see the Construction !
You can build anything in Minecraft! But there are so many possibilities and tips to know that you don't necessarily know where to start.
This guide is packed with detailed tips and examples given to you by some of the best building experts in Minecraft. You will learn how to build houses, bridges, boats, floating islands, roller coasters and much more that will impress all your friends.
In no time you will become a remarkable architect and builder.
Here, we will therefore focus on the heart of the game, the construction. And for that, what better than to take various examples of constructions:
For the majority of these buildings, we are given details of its difficulty, the necessary construction materials and all the stages for its development in large clearly detailed points.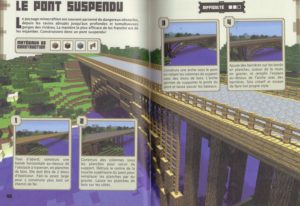 For others, it is a "simple" presentation of famous buildings remarkable for their construction, identified by the title Superbes Créations.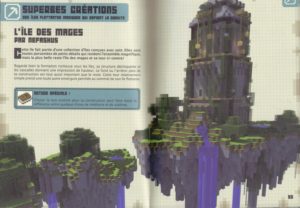 Fighting
Now let's move on to a more muscular activity, the Fighting.
In Minecraft, you are never alone. You can be attacked at any time. How are you going to defend yourself?
This guide teaches you everything you absolutely need to know to take down monsters and take on players who are hostile to you.
You will soon know how to build a fort, craft armor and weapons, set traps, defeat enemies in single combat, and successfully escape the Nether or the Ender. Thanks to the tips of very experienced players, you will quickly become an invincible warrior!
Here's what the back cover tells us. So you know what to expect, arm yourself with your favorite weapon and go on the attack. The program promises to be loaded: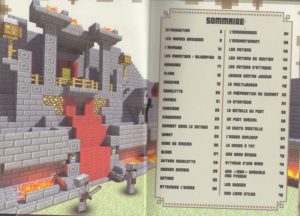 Like the previous books, we will have the right to rather theoretical pages where we will be taught the basics, all in color and illustrated with various examples. It all starts with basic weapons, swords, bows and arrows, but also more atypical such as TNT, the lava bucket or the lighter. After a brief description of the usefulness of the armor, we move on to the monsters with a detailed presentation of ten monsters. Through these pages, we will notably learn how to reach the Ender and how to fight in the Nether.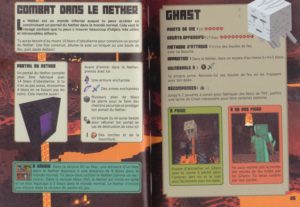 With all of this information in our hands, it's time to improve our efficiency with enchantment and potions.
The final part of the book is about Player vs. Player with tips from experienced Minecraft players like FyreUK, Paul Soares Jr, and CNB Minecraft. Here we are going to talk about strategy and start with the players' point of view. I particularly liked this little reminder list: the list of things to have before launching into battle!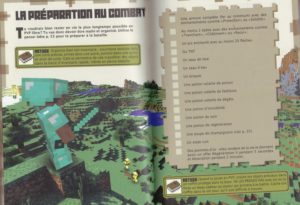 We then move on to the creative aspect (after all, Minecraft is a building game, isn't it?) With the means to build some interesting maps for PvP: battle of the fort, special fort, death fall, tree. explosive and TNT cannon. Finally, the book ends with tips for building an epic base and how to lead an attack.
And for both books, they end with a conclusion on what we just learned and some useful links! You can find these books in bookstores or on the Internet on Amazon for example:
Minecraft: Fight the official guide
Minecraft: Building the official guide