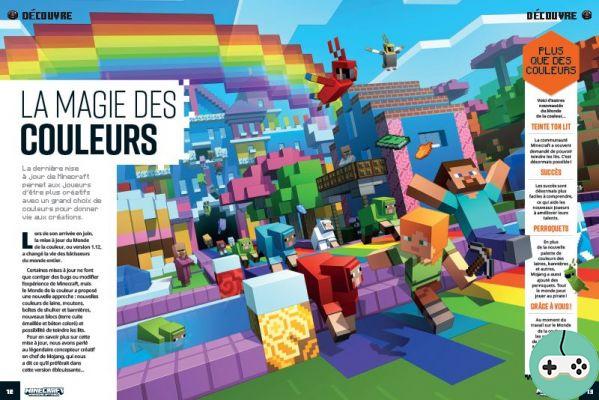 Two months ago I discovered the first issue of the official bimonthly magazine Minecraft. It is therefore time to talk about its new number, available since October 30 at all newsagents for € 5,95. Also presented in a cardboard sleeve, inside are the stickers, a set of cubes and, of course, the magazine.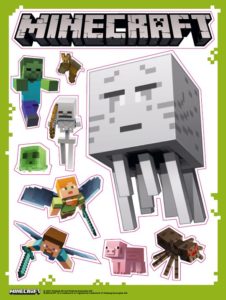 The reading begins with the summary of the announcements made at E3 last May, which gives the impression of re-emerging warmed up news available on the internet for months. It is despite all the opportunity to recall the graphics improvements made to the Xbox One X released this month. Then the subjects follow one another, with the Nether as a common thread.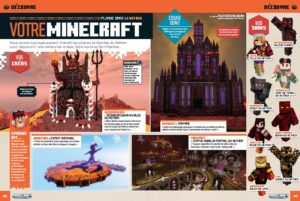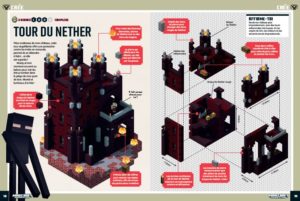 Among the notable articles:
A discovery of the fortresses of the Nether
a focus on the update 1.12 released on June 7, 2017, dubbed the update of the world of color. On the program: recipe book, system of functions, hints tutorial for beginners, colored beds, success replaced by progress, parrots ...
Creations of varying difficulty: Nether Castle, Enchantment Room, and Lava Bridge.
A challenge for creators: in anticipation of the next special winter issue, all builders are invited to build snow-covered creations and then send screenshots to Minecraftmag@euk.egmont.com to be featured in the magazine . Subject proposed in the first issue, the selected creations plunge us into the Nether.
Fighting lessons to survive in PvP, but also against the fire-breathing Ghast, the plague of the Nether.
Four challenges offered by Bear: nocturnal plunder (slay as many monsters as possible in one night), save who can (survive as long as possible, just by running, without hiding or using a weapon), fleece galore (obtain the maximum of wool colors in 30 minutes) and a green thumb (survive as much as possible on your own, just by eating what you grow). Will any players be relieved?
A comic book, still in the Nether universe.
A quiz for the pros.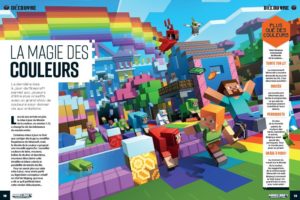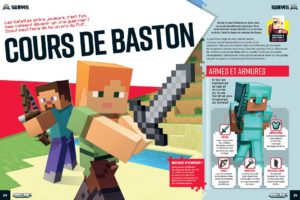 Always very well made, a game is therefore included, printed on cardboard, taking up the concept of Bear's challenges with many more possibilities. Three cubes are to be assembled to create dice which, once thrown, offer crazy challenges!
Desert
Forêt
Marais
Jungle
Taiga
Plains
Don't kill any creeper
Eat only fruits and vegetables
Play in hardcore mode
Use a maximum of five torches
Use only wooden tools
Use only one bow in combat
Build a spaceship
Build a castle with a drawbridge
Build an Egyptian pyramid
Build a maze with a statue in the center
Build a replica of your house
Build a famous monument
I leave you, I must build a castle in a drawbridge in the middle of a swamp, eating only fruits and vegetables.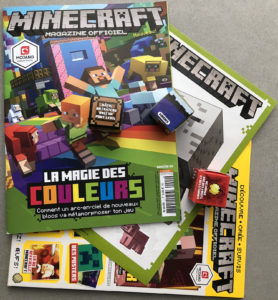 The third issue is in preparation for a release scheduled for January 2018!