During a meeting organized by Plug in Digital and The Side Kick, 2 video game distributors, I was able to test many small games that you should find in your dairy in 2016.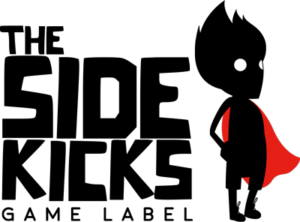 The game that I am going to present to you today is part of The Side Kick team and was created by a Barcelona studio Lubiterum. It presents itself as a no-brainer multiplayer aperitif game and is called Crazy Pixel Streaker.

the pitch
In this game, every player is a Streaker, and that's where I lost 3/4 of the readers, but if you know the people running around naked on the lawns of English stadiums before being stopped by the police which very quickly covers them with a sheet to hide their anatomy ...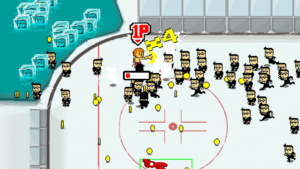 Well, this Streaker is you and your playmates, and you have to amass as many points as possible before you get caught. Since we are in this game in a completely wacky parallel world, you will be able to eliminate the people who wish to stop you. several waves of increasingly tough enemies and bosses will follow one another, it's up to you to go as far as possible by helping you with the weapons on the ground as well as your fans, balloons ....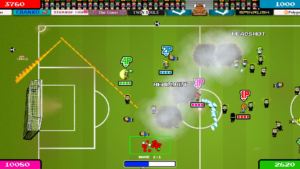 Gameplay
So first know that the Crazy Pixel Streaker is played at a maximum of 4 when viewed from the top and only requires minimum learning to master it with a controller (and you can't even imagine how important it is for me, who plays exclusively the keyboard + mouse). We catch the various and varied bonuses (including the super pig, magic attacks, crazy weapons and the famous and dreaded water pistol ...) by passing over.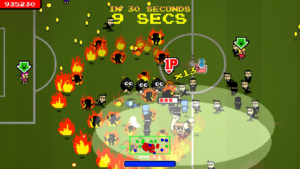 the playing field is limited by the size of the sports field chosen and the difficulty as I explained it to you before is growing, waves of more and more terrible enemies coming to make you the skin. But hey, somewhere you interrupted the favorite sport and you walk around naked ...
My opinion
too fast games
a little messy
too crossed out
but that's what makes its charm
a game easy to learn but difficult despite everything
enjoyable with friends
Crazy Pixel Streaker perfectly achieves the objective it has set for itself, to be a delirious aperitif game, easy to play and above all which is very funny when playing with friends. Playable in network or online. It should be released in early Access on Steam on March 2, 2016 and 2 months later on Console.