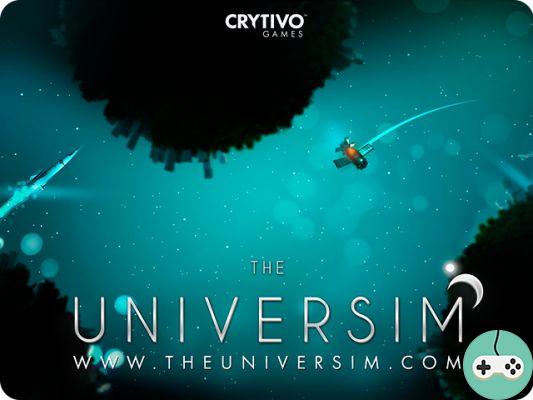 This week, we are going to take a look at a project that proposes to us to become an almighty god on the planets of his galaxy: the Universe.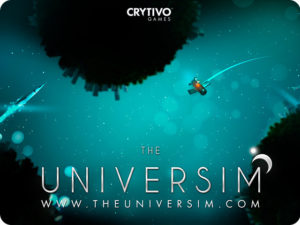 Our civilization begins in the Stone Age and will progress beyond the modern era to the exploration and colonization of space. Evolution is based on that of the human race even though, as a god, we have the tools to change it.
Buildings and societies evolve according to inventions and research carried out. Cities are built around Epicenter, the heart of every city in the game. We can place this core in all available regions of the planet. The buildings are then dynamically built around by the in-game AI based on various factors such as the environment.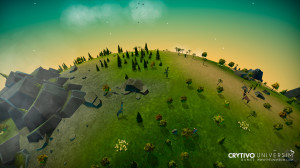 Resources are important: they govern the integrity and progress of our civilization. They can be used in different ways: creating new technologies, expanding our empire, making inventions, helping our civilization to evolve through the ages ...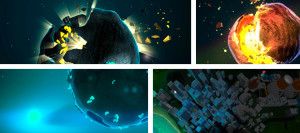 The space age is the climax. All our choices and decisions will then begin to bear fruit. What will we discover about the beautiful and ruthless alien planets? Each will be unique, with specific temperatures and environmental conditions. Planets are affected by the seasons, leading to changes in biomes and potential variations in temperature and climatic conditions that can be fatal to explorers.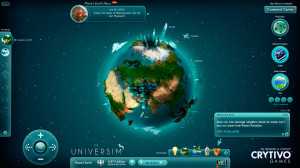 The interface, presented above, will allow us to have all the information necessary for monitoring events in our galaxy. Before sending men into space, it will be better to explore the available planets and prepare the expedition to reduce the risk of loss of life! The wisest gods will even be able to send a Rover, a drone, to check if the planet is viable.

Despite everything, the galaxy remains an unpredictable environment: natural disasters, aliens, disease, war, famine, riot ... Everything can change and it is then our responsibility to make the right decisions to face them. For example, they prepared 12 viral strains (it would be better to have vaccines in reserve). A dynamic news system will keep you informed of in-game events but also to enjoy some funny stories! They plan to offer players the opportunity to submit their own stories and events for a certain period of time.
The game will be offered on PC, Mac and Linux, without micro-transactions or additional content (DLC). Of course, they are considering other platforms, such as new generation consoles or even support for Oculus Rift (or other augmented reality system). Kickstarter is the perfect way for this young Californian studio to make itself known and develop its community. And it's off to a good start with $ 66 already raised in a few days. The game is only available for $ 000, along with beta access. For the alpha, count $ 15. Finally, couples will be happy to take advantage of a $ 30 offer, including two games (and two beta accesses). And if you don't want to buy the game but want to help them out anyway, vote on Steam Greenlight !