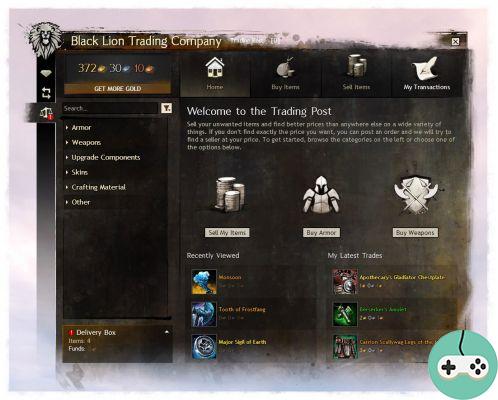 Scheduled for release on September 9 (today), the Feature Pack is a collection of work done solely on in-game functionality. The first week was devoted to Player vs. Player modes while the second week focuses more on the overall experience of the game with a bit of Player vs. Environment. To close the tour of the reworked features, the developers tell us about the collection and transaction systems.
Wardrobe improvements
The personalization of our characters is important to us all. And it will be even easier with the new features.
A search function has been added to the wardrobe.
A new "Outfits" tab has been added: thanks to it, you will be able to try out the locked or available outfits. They are, however, separate from the equipment you have.
Finishes now appear in the wardrobe, with an option to preview them.
The new "Miniatures" section in the wardrobe allows you to unlock any miniature in your inventory for your own account.
This will remove the thumbnail from your inventory, but once unlocked it will be available to all of your characters simultaneously at no additional cost.
Thumbnails can also be previewed.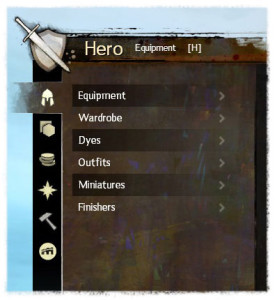 "Collections" achievement category
These achievements give reward items in addition to achievement points.
There are three types of collections:

automatic: they are displayed as standard.
discovery: they appear when you get a collectible that matches.
unlocking: they appear when you use a specific item. Go see Rednax Jeunesang at Lion's Arch!

An item can be linked to you (your character or account), used, or unlocked as a skin in your wardrobe.
As soon as the Feature Pack arrives, some achievements will already be completed depending on your current progress.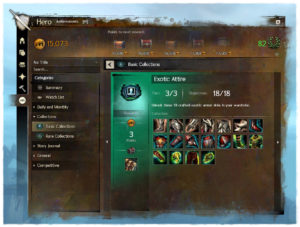 New counter
Counter tabs have been redesigned to resemble the Gem Store.
Instead of the recovery tab, there is a "Luggage" button always visible from the counter.
There are new filter and search categories.
If you click on an item (sale, purchase, etc.), an interactive window will open giving you all the necessary information.
The sale is simplified and in direct connection with your bags had their provisions.
The counter is now faster.