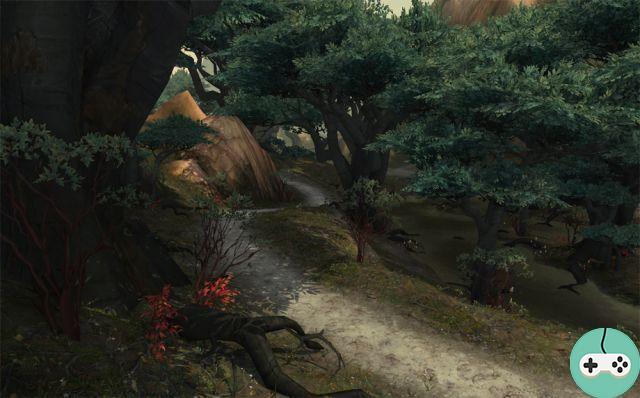 Do you dream of setting foot in Warlords? While the beta has not yet started (at least not for the players), the artistic team takes us, the time of an article, to discover the arrows of Arak, an area that will become the forest of Terokkar.
The first conceptual images were taken by Jimmy Lo and immediately the specificity of the area also became a technical challenge: how to deal with large peaks? They had two options: create 3D objects or use the terrain editor.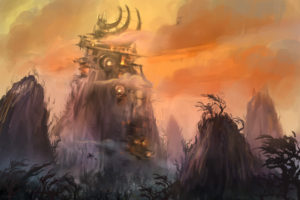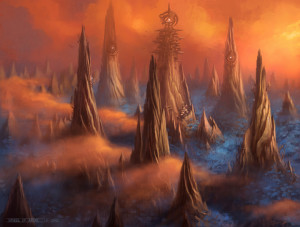 They opted for the terrain editor and Matt Sanders (exterior level designer) and Kelli Hoover (environmental designer) took on the design of this area. Concept images have been very useful as reference images, serving to define colors and mood.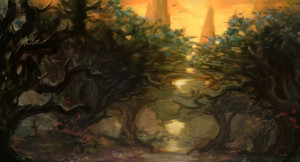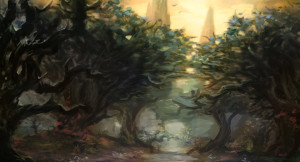 The textures required special attention, which can appear distorted when used on the landscape. After various tests it appeared to work well with striated rock texture.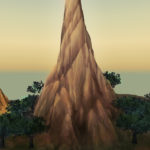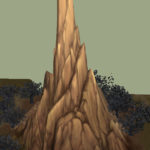 All this work made it possible to create a demonstration area, which was subsequently used as a basis for shaping the entire area.