The second ephemeral target, titled "The statesman" just announced!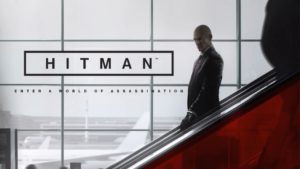 This second ephemeral target will require players to assassinate a target in Sapienza and will be available starting on May 27th for a period of 48 hours! The latter requires to own the episode "Sapienza" or the pack "Complete Experience".
Little information from Square-Enix, the first ephemeral target, released on May 13, was killed by 53% of players having attempted the contract. Ephemeral targets now unlock new rewards in play, namely:
Five ephemeral targets: Hitman Costume: Absolution.
Ten ephemeral targets: Hitman Blood Money Costume.
Other rewards and costumes will be to be won as new ephemeral targets appear.
As a reminder, ephemeral targets meet a few rules and criteria:
Each target will be unique.
They will be available for a limited time.

Currently available for 48 hours.

Information about these will be limited.
They will not appear highlighted via "Instinct Mode".
They will not appear on the map or on the minimap.
No information on the location of the target will be given to players.
A rigorous approach strategy will be necessary.
You can only kill the target once.
If the player fails during the mission (for example, if he is killed) the contract is definitively terminated.
Once the time has elapsed, it will no longer be possible to perform the contract.