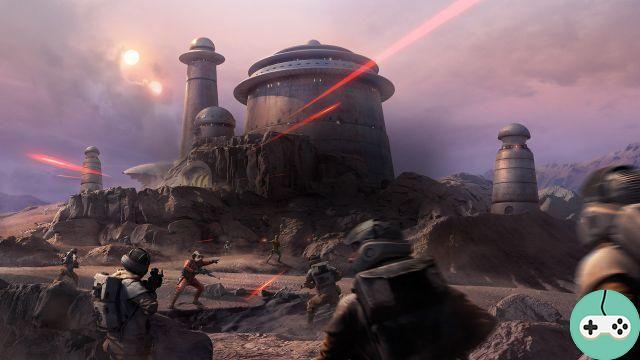 That's it ! The content of the first expansion "Outer Rim" for the game Star Wars Battlefront, is finally known in detail! Remember that the extension will be released during this month of March, and therefore for Season Pass holders who benefit from two weeks of early access, we can hope that it will be available within two weeks (assuming that the date of March indicated either for actual release and not early access).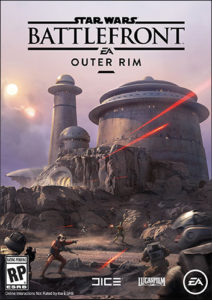 In this extension we will therefore have:
Two new cards:

Sullust Factories: We can fight on the pipes, outdoor platforms or in the Sullust Factories foundry ... a map whose illustration and description are reminiscent of the Mustafa map from Battlefront II.
Jabba Palace: on Tatooine, we will be able to browse and fight in the corridors of the palace and its mythical throne room, as well as in the garage where the Hutt barge is located.

Two new heroes:

Nien Nunb, whose gameplay will be more likely that of a sniper
Greedo: we can now play the famous bounty hunter, at the center of the intergalactic scandal. It will be up to you to shoot first.

Two new weapons:

Fusil Relby V-10
Blaster DT-12 pistol

Three new star maps:

Scattergun: a kind of shotgun after the name.
Dioxis Grenade: As a reminder, dioxis is the gas that the Trade Federation sends to the room where Qui-Gon and Obi-Wan are standing at the start of episode I. Surely a poison grenade then.
Adrenaline stimulant: a card with a role other than directly offensive. It makes sense to me personally that this is a loaded star map.

New game mode: Convoy. The Rebels attempt to extract valuable shipments of resources within a time limit as the Empire tries to stop them. May be a derivative of cargo mode, with asymmetric lenses.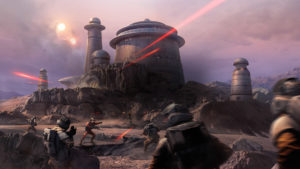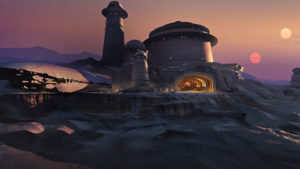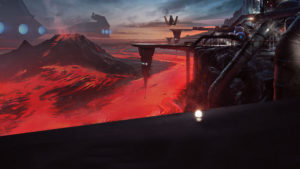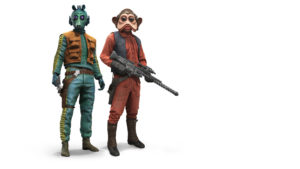 Regarding the two new weapons ... if I knew each of the previous ones, I must say that the two names here meant absolutely nothing to me. After a quick search, it turns out that if, these two blasters are "known" and that the designers of the game weren't looking for them in the darkest corners of the Extended Universe. The DT-12 is quite simply the blaster that poor Greedo holds in his hand before he dies, while the Relby V-10 is the weapon of another bounty hunter having after Solo: Bossk the trandoshan of the episode V. Note also that the Relby V-10 is supposed to be a mini grenade launcher at the base. Did the developers respect this aspect of the weapon?