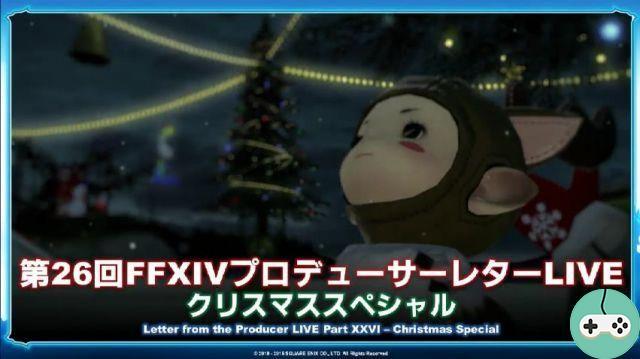 Today was the 26th Live Letter of Final Fantasy XIV hosted by Foxclon and Yoshida live from the famous Eorzéa Café in Akihabara. Note that not speaking Japanese, I will limit myself to the information given in the slides subtitled in English. You can also find a summary on the forum (here in English). Thanks to Yoshida for having the courage to host this live letter even though he is unfortunately ill!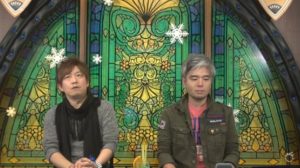 State of the game
Alexander: Gordias (Sadist)
The difficulty was too high.
The Alexander: Midas (sadistic) version coming in 3.2 will be less difficult.
They will improve the rewards obtained in Alexander: Midas (Sadistic) in order to adjust the rewards to other content.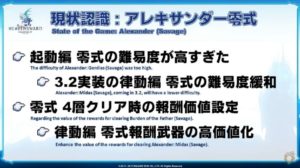 Tiara
The system suffered from a lack of rules, they plan to improve this in future updates to better define the rules for exploration missions. They will also be more oriented ... exploration!
Players should be able to participate in raids using equipment obtained from exploration missions.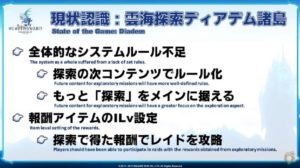 Anima Weapons
The concept is to offer a powerful weapon as a reward for the player's time investment. But this weapon is not necessary to complete high-level content.
The developers have heard the fears of some gamers regarding the lifespan of these weapons.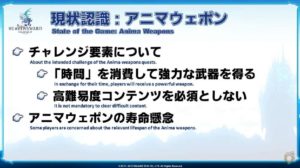 New Content 3.2
Many quests will be added:
Quests related to the scenario.
Side quests.
Daily tribal quests for the Gnaths.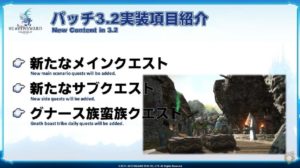 On the side of the authorities, we find:
Two new dungeons : the anti-turn (accessible via the main scenario) and the lost city of Amdapor (Brutal) allowing to discover what happened to Diabolo.
Two new "Challenges", marking the start of the series "The Warrior Triad" : The S1T7 containment bay, in normal and extreme.
A new stage of the raid Alexander: Midas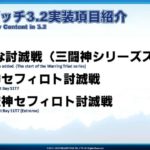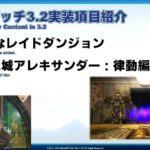 Content PvP, the Feast Available in 5 variations:
8 vs 8 (win / loss odds don't count)
4 vs 4 (solo queue, win / lose odds count)
4 vs 4 (solo queue, win / lose odds don't count)
4 vs 4 (small group, win / lose odds count)
4 vs 4 (small group, win / loss odds don't count)
The seasons will also begin with patch 3.25 (to ensure a break-in with this new content during a preseason). The first will last about 3,5 months, leading up to patch 3.35. The odds will be updated daily and will give exclusive rewards to the best players.
There will also be ranks. Once a certain rating is reached, there will be special matches to change rank: it will be necessary to win at least 3 of the 5 matches to progress.
Note that the odds will be reset at the end of each season.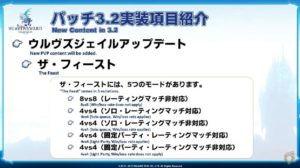 In bulk, were also announced:
Equipment to be created with craftsmanship.
The orchestrion: a music box to be used in inns, in your house, in your room ... Sheet music can be found everywhere and purchased in-game.
The beginners' hall: a place to train in all roles.
A mentor system, at least an attempt to set up a system where veterans can help newbies.
The possibility of selling directly from a servant.
The display of the altitude difference on the mini-map.
Support for 4K resolutions.
A training mode against models.
Changes to the materia system: equipment purchased with Mémoquartz will contain materia slots.
A new type of Allagan tomestones.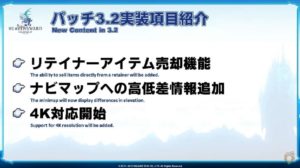 Best moments of 2015
As proposed in the announcement of the Live Letter, players were able to share with the team their best moments of 2015. These testimonies were shared during the presentation, presenting texts in Japanese, English, German (I n have not seen spanish pass by cons!).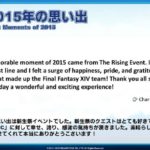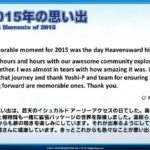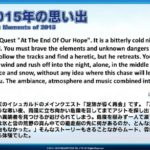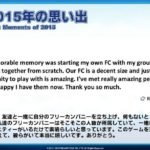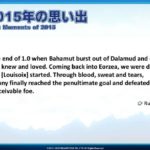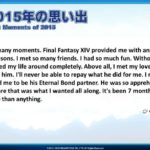 Motorcycle
And why not take a little motorcycle tour?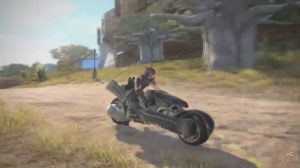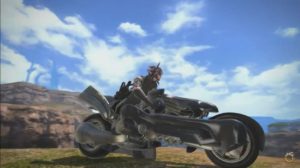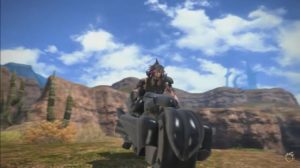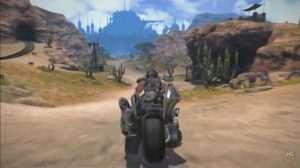 Retrospective
The year 2015 was rich in events!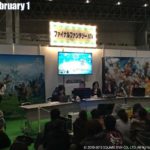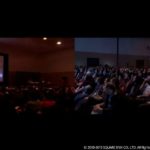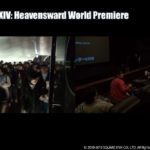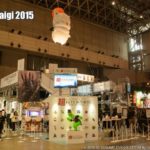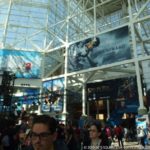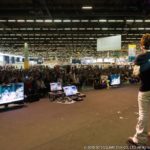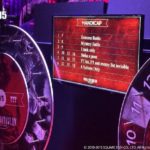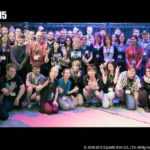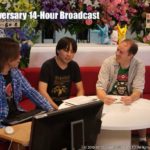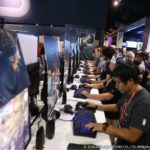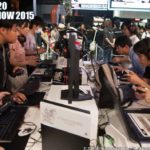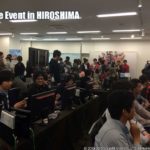 Christmas event
Some festive images, Christmas obliges!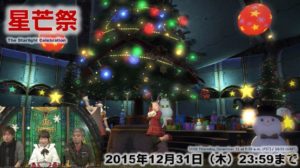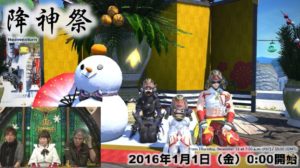 Veteran's Reward
Subscribers for 1080 days will be able to get Zidane equipment!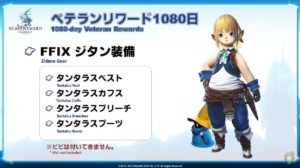 Shopping
As always, the Live Letter ended with a presentation of upcoming products. In February, a beautiful book will present conceptual images of the creation of the game, from patch 2.4 to the release of Heavensward. All information is available about it on the dedicated page (in Japanese). Even if you don't understand anything, there are still the pictures!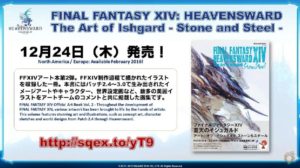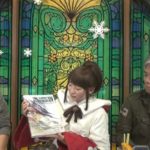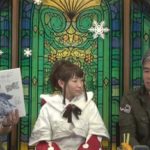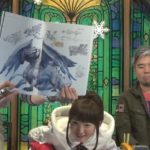 Un fat guide is planned in Japan only on patch 3.1. Also exclusive to Japan, a tournament organized on a Japanese TV channel.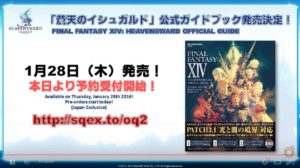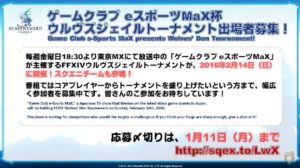 The next Heavensward soundtrack is scheduled for February 24. Still concerning music, FFXIV will now be available on the karaoke tracks.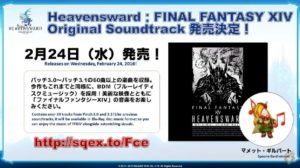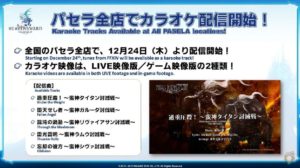 A beautiful chocobo soft toy in its egg, pre-orders starting today!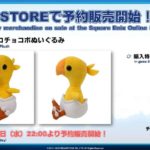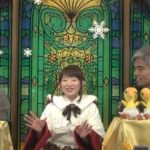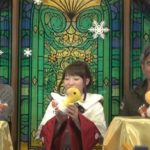 Upcoming community events
The 27th Live Letter will take place on January 30 from FATE in Kagoshima. More information will be given in particular on patch 3.2. In March 2016, a Full Active Time Event is scheduled in Kobe.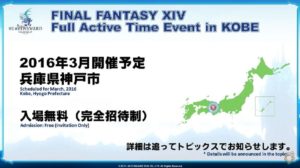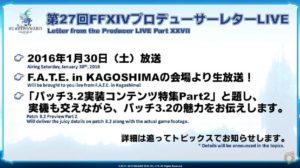 Finally, 3 FAN FESTIVAL will be organized soon!