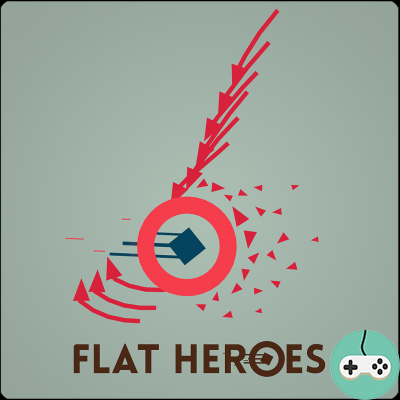 This is clearly the question we can ask ourselves when we discover this game so atypical that I could only talk about it. Flat Heroes is a minimalist multiplayer game where you embody ... squares:
The game is presented in two ways, each supporting one to four players. In cooperative mode, the campaign embarks on a journey through Waves modes, over 100 levels where square players will encounter heaps of enemies and epic bosses. And it will be better to find friends because solo players may face a challenge! In competitive mode, there are different styles of play available, including with or against AI if you don't have enough friends.
Be careful, however, if your friends are far away: the game does not (yet) offer an online mode. So, since it is designed to be played with a controller, you will need as many controllers as there are players if possible (only one player can potentially play the keyboard / mouse).
Good news if you have a concern with distinguishing certain colors as they plan to support as many cases as possible, planning to work closely with the community during the early access phase which should follow Steam Greenlight if all goes well. good.
The game is currently 95% complete, most of the levels are complete, as well as the player versus player modes. Early Access will be there primarily to make the final adjustments and balance the difficulty.
Steam Greenlight
An atypical game produced by two developers in about a year which, we hope, will find its audience!
Suddenly, I wanted to ask you the question: how do you choose your games? Does graphics come before good gameplay? Or the opposite ?