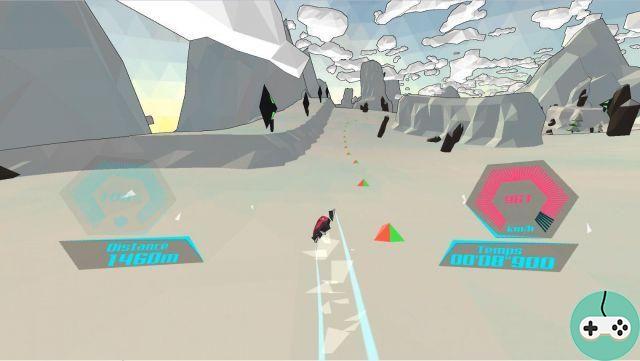 PolyRace is an independent game developed by the spanish studio BinaryDream and published by Plug In Digital. You find yourself aboard a futuristic racing vessel with the aim of winning the first place of the podium.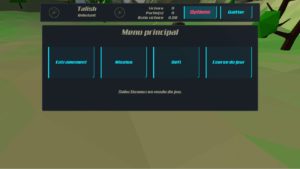 At first glance, Polyrace reminds us of an F-Zero reboot because speed is the key to victory. Despite this point, the game is totally different as the races are quite short (30-40sec) and there is no bonus you can pick up to go faster. The only solution will be to use your reflexes and your agility to win the race.
For the moment, the game has 4 vehicles each with its own style and characteristics:
Vitesse : corresponds to the maximum speed that the vehicle can reach
Acceleration : time that the vehicle will take to reach maximum speed and its start / stop speed
Path : trajectory taken during a turn (the higher it is, the more you can easily take right angles at full speed)
Shield latency : reload speed to acquire the shield (ship's health point)
Angular velocity : corresponds to the loss of speed during a turn
Brake : ease of losing speed when braking for a tight turn for example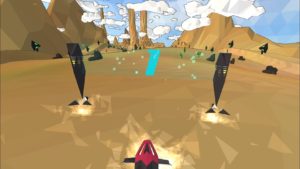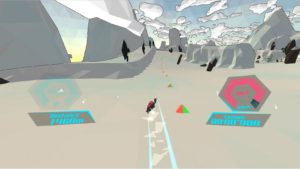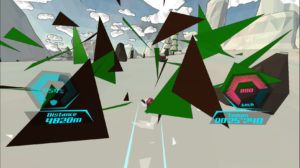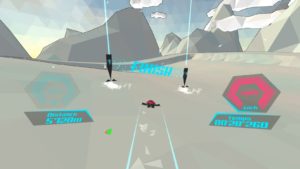 At the start of your adventure, you will only own one ship which, like in most games, is balanced enough to venture into the joys of speed. You should know that in theory (except specific mode) the tracks are generated randomly with a possibility of combinations of more than 38 million strokes. A ghost option is available whatever the route to give you some help but also some challenge. You should know that there are 4 main game modes in PolyRace:
Training : you will be able to train with your ships on the different types of races
Mission : Take part in solo races made by the developers to unlock the different ships and their colors. The routes are more and more difficult.
Challenge : Share and challenge races created by other players
Race of the day : Compete against players on a specific track by ranking
As mentioned previously, PolyRace currently has 3 different types of races but quite classic for this type of game:
Against the watch : During the route, you will have to take checkpoints to continue the race
Distance : Set the best time on the race
Unending : Play endlessly on a race. Pay attention to your ship so as not to destroy it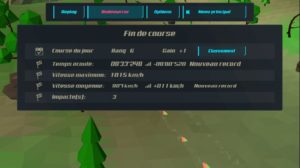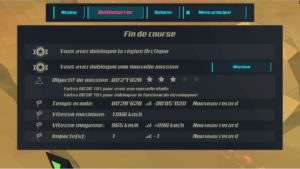 To conclude on Polyrace, the game is quite convincing despite a fairly reduced replayability. The procedural management of the races as well as the rather frantic speed of the ships gives a certain charm to the title. The daily challenges as well as the mission mode give a certain lifespan to the title. For my part, I continue my missions quietly at the rate of small half-hours a day and it is always very pleasant. Polyrace is available on Steam for 13 euros and like all games on the platform you can acquire achievements and cards!