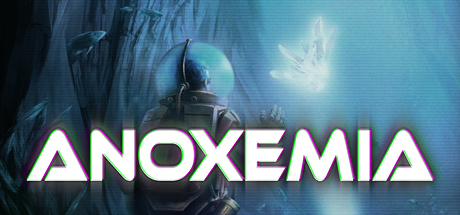 It was supposed to be a simple analytical mission like so many others. Your goal? Dive into the heart of the ocean to collect plants located near a former military submarine base. But just as you are about to dive, a violent storm erupts, mercilessly sending your boat to the bottom of the water leaving you alone.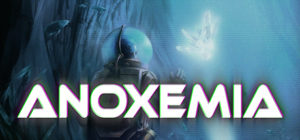 Listening only to your bravery and especially your sense of duty, you set out to accomplish what will surely be your last task. Here you are, plunged into this tumultuous ocean, filled with a thousand dangers. Lost in the middle of this veritable antechamber of solitude, your only companion will be your diving drone, a faithful friend but nonetheless silent.
A true all-rounder, the latter will constantly inform you of the energy reserves of your suit as well as of the precious and vital oxygen reserves. But beyond simple information, this little round drone will also be your guide. Indeed, it is him that you will control within this vast ocean, our hero as for him will be satisfied to follow all the movements which he carries out.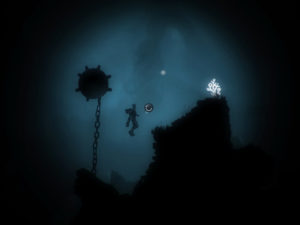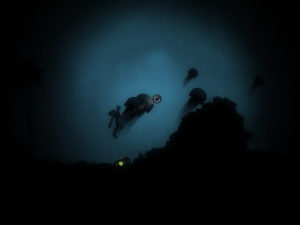 From the first moments spent in this vast and gloomy ocean, one feels a great feeling of loneliness and oppression. Trapped in this large cage made of water, you will have to find all the things that can help you survive and accomplish your mission. Because yes, here, time will work against you, because if your oxygen reserves are exhausted, you will know certain death.
You will therefore have to quickly find your way back. Fortunately, your essential drone has sonar that will show you the direction to take if you want to achieve your goals. Serving as a common thread in the progression of the levels, the latter should be used regularly. But beware: each sonar pulse will cause your little robot to lose battery power. Fortunately, you will regularly find something to recharge it. Likewise, many oxygen cylinders mysteriously seem to have been placed all over the place. Other objects will quickly be added to your equipment, such as the harpoon or even dynamite, and which will quickly prove to be essential in your progress and your survival.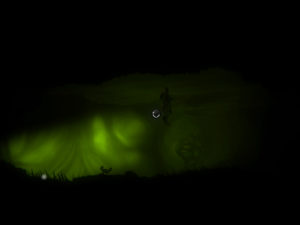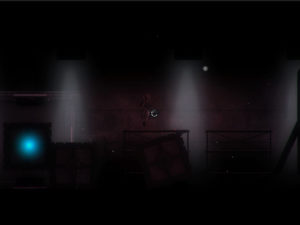 The levels, meanwhile, are in the form of small labyrinthine levels where you will have to make your way and collect certain plants, objectives of your initial mission.
Graphically very sober, the graphics contribute to the very gloomy and dark atmosphere of the ocean floor, a place where man has too little a place. Over the levels, you end up feeling a form of loneliness and anxiety. The hero, left to himself, will even allow himself over time to ask himself questions in order to try to solve the mystery that floats around this former military zone. True introspection for our hero, this bias plunges us ourselves into our own anxieties at the bottom of the oceans, a real success.
The levels will be short enough, but you will have to be quick. Even though some bonuses are hidden, you'll have to explore the nooks and crannies of each area fairly quickly, while keeping an eye on your precious energy and oxygen stores.
In addition, you will have to be very careful because the objects lost in this dark and cold ocean are not easily spotted. So it's up to you to examine every little light or shadow in order to find any object vital to your survival.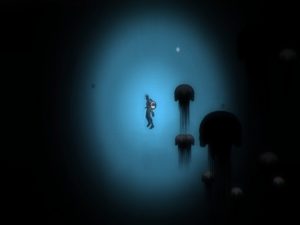 The game will be precise and difficult. Although dressed in precise and enjoyable gameplay, you might drool over it and die a bunch of times. Being near a base that doesn't look that old, you'll have to grapple with a whole bunch of mining turrets and security drones. Add to that a lot of chained mines and you have an arsenal that could make the US military green with envy. And as if that were not enough, also know that nature will have a hell of a grudge against you, falling rocks, acid or even a school of jellyfish, everything is gathered here so that your mission is strangely a failure.
The progression will therefore be slow and difficult and you will have to restart certain levels a bunch of times. But past this difficulty, the game is fun, and you get real satisfaction from yourself when you finish the levels. Entirely playable with the controller, the title from BSK games offers a pleasant and never frustrating gaming experience that I can only recommend, but do not dive in without thinking, because at the bottom of the ocean, no one will hear you yell.
The game is available on Steam: