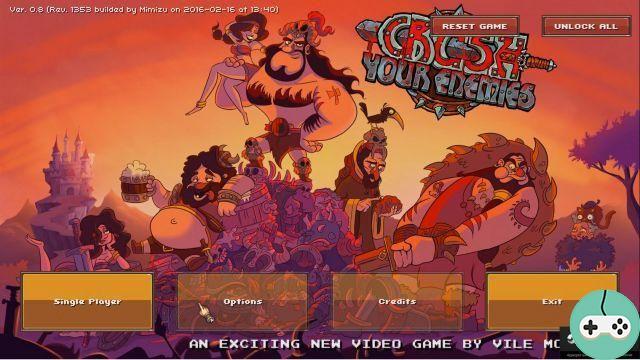 Crush Your Enemies is an independent game developed by the Vile Monarch studio based in Warsaw, Poland. This studio may not be unknown to you because it notably created the game Oh ... Sir! (a game based on the humor of the Monty Python group in 1v1 local multiplayer).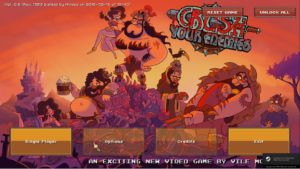 The title of the game is aptly named because the objective is quite simply to crush your enemies through levels. The game is based on the games of yesteryear while making certain codes of real-time strategy games (RTS) more complex. The levels do not have any frills and there will be many different secondary objectives to show your strategic prowess. For example, you will have to finish in a certain time or keep a certain number of your warriors alive. These objectives have two goals which are to increase the difficulty but especially to unlock the following levels to keep a certain linearity in the progression.
Each level is made up of tiles that you will need to control to advance your troops. During your levels you will have several tasks to manage to achieve your goals:
Recruit units to grow your ranks
Control buildings to upgrade your units
Attack to destroy your enemy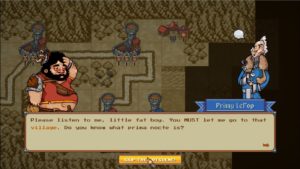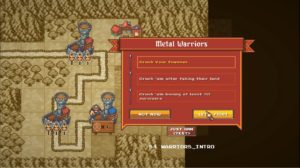 Say like that, the game looks quite simplistic but it is not at all the case. Crush Your Enemies reaches its true potential after a good XNUMX minutes where you will have to deal with different types of units with different skills. To put it simply, your units will be peasants and this is the only unit that can increase these ranks in the inn. You will have access from a certain level to new buildings transforming your units into improved versions. You can find, for example, warriors or archers.
You will understand that the main difficulty will come from the fact that managing your units and enemy movements in a very short time will quickly become unmanageable. The artificial intelligence is pretty well thought out and won't let go even at the start of the game. Besides the tactical aspect of the title, the other thing to consider is the humor included in the title. Indeed, your character is at the head of a powerful clans of barbarians and as such your enemies are for you cowards without courage. Add to that characters having a little problem with alcohol and you end up with a humorous title that may appeal to gamers.
You should also know that the soundtrack is not to be put aside for an independent game. It was composed by Marcin Przybylowicz, composer of the soundtrack for The Witcher 3 and Hard West.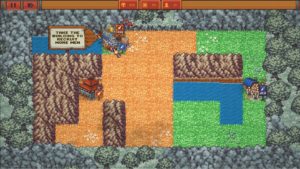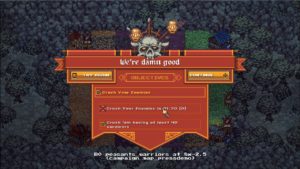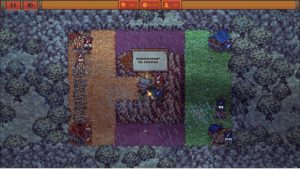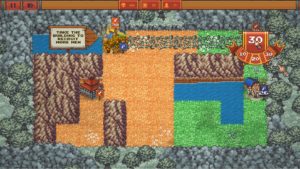 To conclude, the title has a real potential where the different levels will make you spin your brain quite quickly. Even if the graphics are not at the top, the gameplay is very well finalized. It's kind of the hallmark of indie games these days where gameplay takes precedence over other aspects of the game.
The game will be available during spring 2016 on PC, Mac, Linux via the Steam platform but also on iOS and Android for mobiles and tablets. A multi-platform release is a real boon for this kind of title!