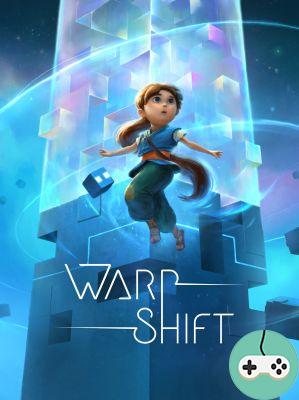 Warp Shift is a new puzzle game, currently only available on iOS.
We play Pi, a young girl who evolves in a futuristic cubic universe. To climb into a strange tower and advance in its journey, you will have to create a path for it through a maze made of cubes, moving the blocks either vertically or horizontally. In order to have the three stars of each level, it is necessary to minimize the number of movements, whether it is the number of blocks moved or the number of steps taken by Pi.
Of course, things get more complex as the levels go. Initially there were only yellow doors, very quickly the pink doors were added. And to pass through a pink door, you have to synchronize it with another pink door!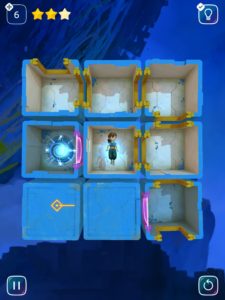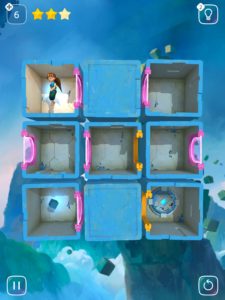 The red doors require beforehand to operate a lever, and therefore to plan movements to go there. And the portals to exit also require you to first collect a key, a mini-cube (in the middle on the right below).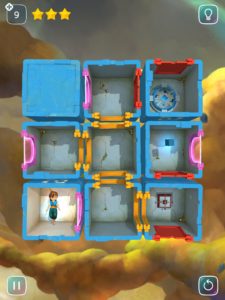 In case of concern, it is possible to access tips. Some are given free at the start. To get more, you have to go through the cash register!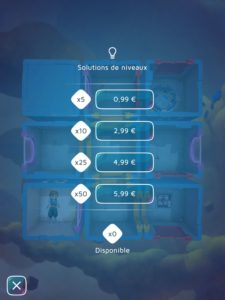 Pleasant in its realization, and in particular in its particularly successful graphics, Warp Shift unfortunately suffers from a not very intuitive interface. This is fine as long as you go through the puzzles, but when you want to access a particular level (to collect more stars), in this case you have to go through the tower. And there, it becomes laborious, having to rotate the tower to see the number of stars earned level by level. Then you have to aim well, because otherwise you go back or load the wrong level. In game, it is also sorely lacking a button to undo the last action (there is only the possibility of resetting the level).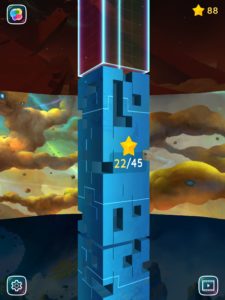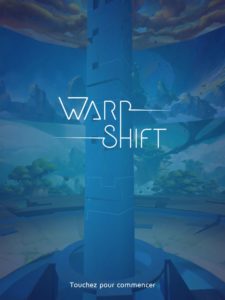 Despite its flaws, the game offers an interesting challenge for all puzzle lovers. Completing the levels is not difficult, but having the 3 stars is much more. Expect to rack your brains so that you can continue the adventure and lead Pi to the top!
App Store
Google Play (coming soon)