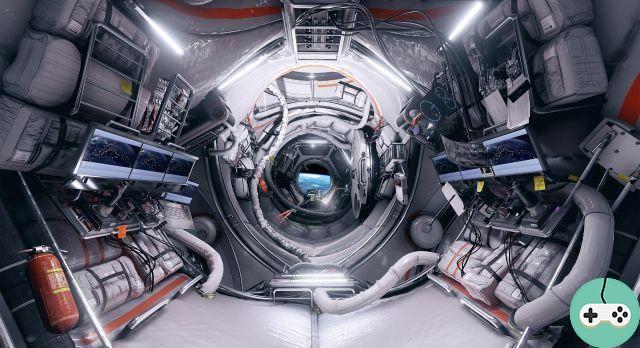 On paper, HOMEBOUND has it all, offering a virtual reality experience confined to a sinking space station. I had the opportunity to test this game with the HTC Vive (it is Oculus Rift compatible), recently available on Steam. But before we start, a little video.
Once the headphones are on my head, the headphones in my ears, I go for it. I am in an armchair, stuck, and objects are floating all around me. A short tutorial explains how to interact with objects, use the camera and move forward / backward.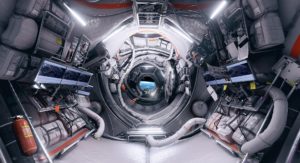 First and foremost, you absolutely have to follow the advice given at the start of the game and sit down. If you try to walk and move around the station, you will go through walls, get stuck in corners, and you won't get out of it. I made a start to the first part like that and I quickly gave up to relaunch a well-established one in my chair. With the HTC Vive controllers, I advise you to use only the right one which allows you to move forward / backward and turn instead by turning your head (or your seat if it is on a swivel). This will avoid the unpleasant effects of nausea and especially annoying encounters with the decor.
You will understand, the controls are not yet developed. There are a lot of collision bugs, objects pass through others, the character ends up in space or behind the scenery, which creates large black areas with nothing left. And it's just as laborious to catch objects, you have to start over several times to succeed in grabbing anything, getting worse with smaller objects.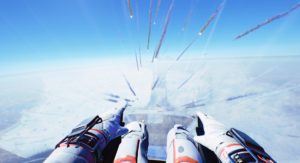 The objectives are quite limited. Open a door, find a scanner to repair, retrieve 7 floppy disks, press a big red button (where it is however marked roughly that you should not) ... Suddenly, even if there are a lot of small elements to discover everywhere in the station which is full of funny objects, the linear game session linked to the quests is very short and currently ends in about twenty minutes only (more or less depending on the bugs). Of course, then nothing prevents you from going back there to look everywhere and enjoy the magnificent viewpoint on Earth.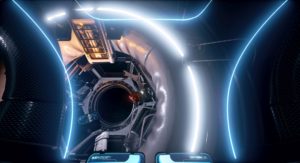 Once again, I was unfortunately disappointed by this promising game. There are currently far too many concerns to really benefit from the experience. I stuck a floppy disk behind a door trying too desperately to catch it, so much so that I gave up again, the second time in about XNUMX minutes of playing. All is not negative, however, the Developers are actively working to resolve these concerns, taking all player feedback on the forums very seriously. They interact, reassure, and do their best to improve the gaming experience. So much so that sometimes I feel like I'm in an early access phase, rather than a game over. In any case, do not expect a state-of-the-art VR game as it is, we are far from it. Maybe in a few weeks? It's up to you to see if you want to wait for possible improvements before investing or launching yourself anyway, even if it means helping the team to improve their baby!