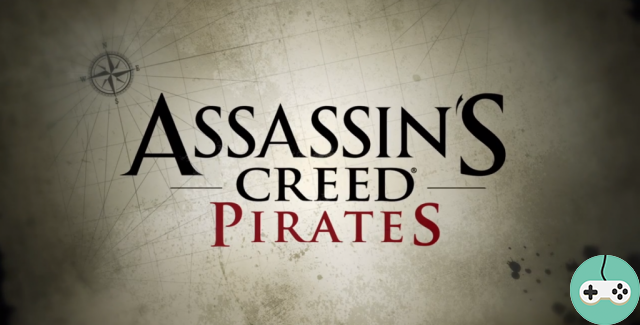 Aside from HD Release, Ubisoft also unveiled Assassin's Creed Pirates last September, a Black Flag spin-off dedicated to high-end phones and tablets. Assassin's Creed: Pirates is a game that should not be confused with the free companion-app that will be linked with Assassin's Creed IV. It is an independent game but which will however allow you to interact with the Heroes of Black Flag.
A naval simulation
Pirates is developed by Ubisoft Paris and will feature real-time naval battles. Players will have to manage their crew and lead them in search of treasure. The ships will be customizable, with the possibility of purchasing upgrades, guns or even better sails.
Players will also have the opportunity to recruit new crew members and explore a huge map with paradise islands, volcanic shores, mangroves and many beautiful 3D landscapes. Ubisoft also promises that additional updates will come after launch.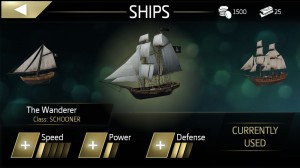 To enjoy the game, it will be advisable to play on a tablet rather than a smartphone for obvious reasons of visibility.
The pitch
Pirates follows the story of Alonzo Batilla who rises in the hierarchy of pirates of the Golden Age. Ubisoft offers us an adventure that will reveal the truth about the mysterious treasure of La Buse, as well as interactions with the Templars and the Assassins in their struggle for supremacy.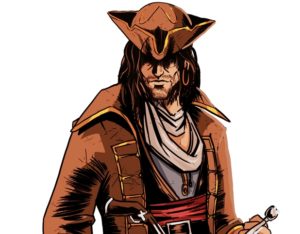 Many figures of the time will be an integral part of the scenario: Blackbeard, Bellamy and Hornigold. Pirates will feature dozens of side missions, treasure hunt quests, bonuses, and unlockable achievements.
My opinion on Assassin's Creed Pirates
An Assassin game playable anywhere
An interactive pirate game
Beautiful graphics on tablet
No link with Black Flag
Surely a free-to-play
Surely a shop
Jean Guesdon, who was already at the origin of the coordination of the various Crossmedia projects of the Assassin's Creed Saga such as books, comics, Bds or even the Facebook application, used his past experience to bring us the great game with Black Flag.
35 videos were broadcast on youtube, an interactive board was created, a book, a new comic, websites dedicated to the game (The watch and Initiates) and finally this new application for the smartphone market ... more than a film (planned for 2015) and a TV series or even a play and all media would be affected by Black Flag. Personally, as a fan, I will not complain about it and suddenly, I am impatiently awaiting this application which will be installed as soon as it is released on my Android tablet!