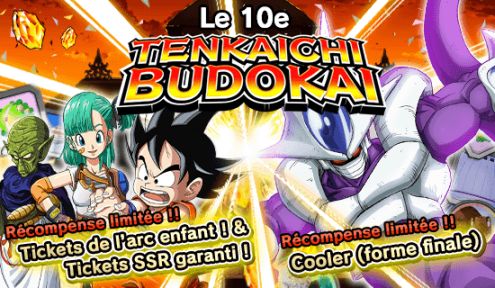 Each month in Dokkan Battle, we find the Tenkaichi Budokai also called TB. This tournament serves as a great in-game gathering for players, but also offers many rewards to people who invest a lot (in money and time for the highest ranking).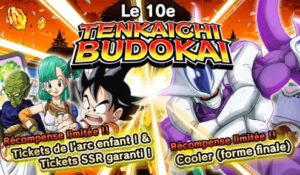 Tournament reward
The tournament takes place over several days in real life. The last ones, for example, started on Thursday and ended on Monday. For non-connoisseurs, the tournament takes a lot of time investment to win the majority of the rewards, or at least the main ones. In general terms, here are the important tournament rewards that can be acquired:
an exclusive character of the tournament (changes each time) according to his ranking.
Guaranteed SSR tickets (one simple invocation per ticket)
Tickets for the Child Arc Portal which, for example, contains General Blue one of the best stunners in the game
Dragon stones in relation to your number of points and victories.
Many medals and training items when crossing certain levels
If you want to take advantage of the majority of the tournament rewards, you will need to reach 80 wins as well as be ranked in the 10K. For example, here are the rewards (without the tier one) for players who ranked between 5001 and 10.000 th place in the 10th VG (Source DBZSpace):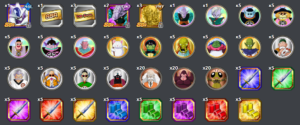 Tournament progress
The tournament takes place in 4 fights which cost 10, 15, 15 and 20 ACTs respectively. Only the qualifications are different because they will oppose you to 3 teams while the other fights will be 1v1. The teams you will meet are those created by players like you but controlled by computers. There are also themed bonus teams like a team made up of all color or villains. These teams score more points than normal teams and are subject to the RNG to meet them. With a normal team, it takes 20 minutes per tournament.
The goal of the tournament is to collect the most points and for that there is only one solution: to destroy your opponent. Unlike you who only have one health bar, you will have to defeat the opposing team's characters one by one (unless you have carnage characters like Broly, Xeno Trunks or Majin Vegeta). You should know that the points are calculated according to the rarity of the character killed and that you will only meet teams with approximately the same team cost as you. You can multiply your points by 2 depending on how you kill your enemy:
if you kill an enemy with the color advantage (for example your character is AGI and you kill a PUI character),
if you kill an enemy with the alignment advantage (EXTREME character versus SUPER character for example),
if you kill your enemy while going on special attack.
However, the first two points cannot be combined with each other but they are still important to give you a global aspect for the achievement of your team. Here is a summary table of the points according to the KO Adverse.
Team idea
As you will understand, the composition of your team is important. If you don't have a carnage character, it's best to go with UR rarity characters to earn as many points as possible. The characters in front of you don't have much health (~ 15K health). To give you an idea, here is a list of teams that different players use (Global and Japanese version included):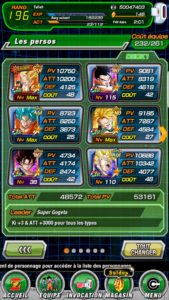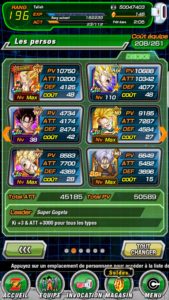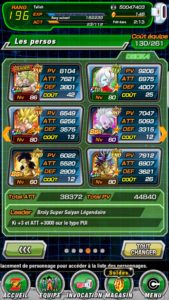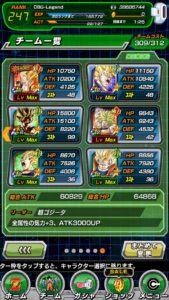 Good luck for the next Tenkaichi Budokai and be patient to get through all the levels!