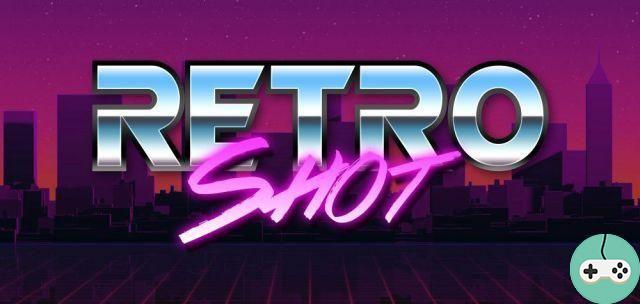 On February 25, a new mobile arcade game was released, Retro Shot, which I had the opportunity to preview. Inspired by the 80s, with a lot of lasers and neon lights, this game combines the mechanics of mini-golf with those of pinball. As a video is better than long explanations:
And to stay in the mood, if the trailer is already over, I invite you to play the soundtrack available on Spotify. So, you can dive back into this other era and dance to the rhythm to the synth music created by the Finnish musicians, Retro Thruster and Tommi Salomaa.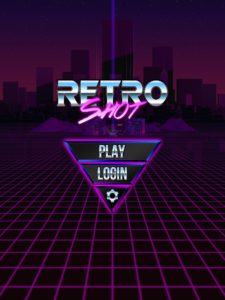 The interface is minimalist. You can synchronize your game with your Facebook account to keep your progress and to play. In the end, we don't ask for much more at the same time. The first levels are there to explain how it works, I am guided by a very pleasant robot.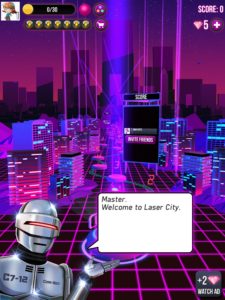 The basis is similar on all levels: the direction and the throwing force of the ball can be directed by sliding the finger.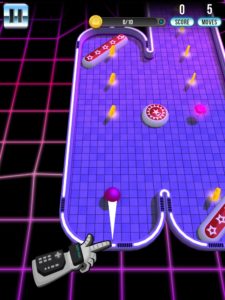 The objective is to collect as many coins as possible (at least enough to open the door) and then bring the ball into the evacuation zone before you run out of movements.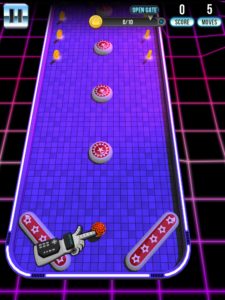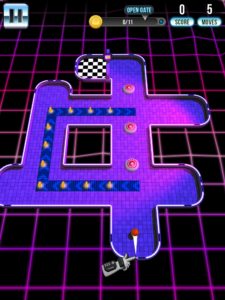 It sounds simple said like that. In practice, this is much less trivial. The levels are quirky, lasers try to destroy our ball, bumpers (mushrooms) send the ball to the wrong place, slingshots (rectilinear bumpers) go up and down ... There are also small surprises like hidden parts (very useful for collecting more coins but also the opportunity to use a lot of movement!)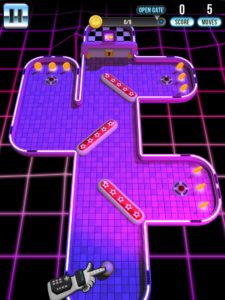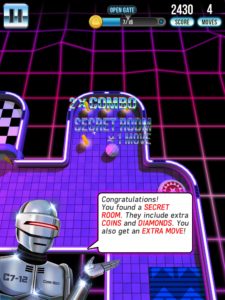 Fortunately, sometimes free moves are given by the game as a combo reward or nice shots. Otherwise, you have to go through the advertising box.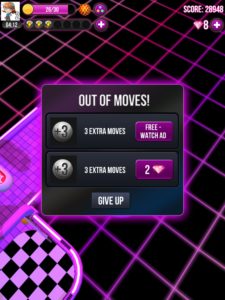 A 3-second video allows you to have XNUMX free movements. It doesn't seem like much but unfortunately, in any case for a player with average skills like me, the amount of movement is systematically insufficient. So I found myself watching a lot of videos. A little too many videos. And if I decide not to add additional movements, I come to a point where I run out of energy anyway. And again, the most obvious solution is to watch a video.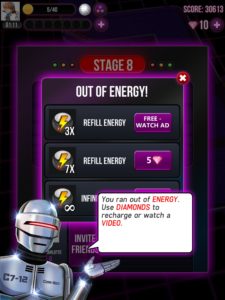 Friendly, Retro Shot is a good arcade game well designed by industry veterans (Superplus Games studio was created by former developers at Rovio). Four cities await you (Laser Town, Technopolis, Sunset Beach and Volcano Islands) with 80 arcade levels and 24 unique pinball machines. However, expect to have to go through publicity often in order to move forward. This can be seen as an advantage (you don't have to take out the credit card) as well as a major disadvantage!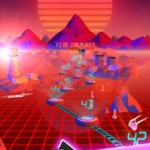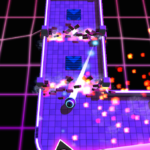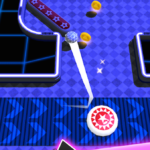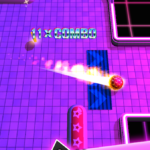 To download Retro Shot, go toApp Store Or on Google Play.