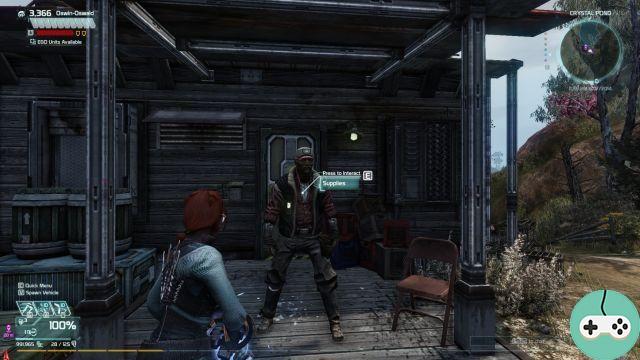 Here is a little recap, both for new players since switching to F2P, and for old players who would be a little lost following the changes made to merchants and their in-game locations.
General Merchant Notes
Each merchant, excluding factions, offers 2 or 3 special items (promotion / flash sale) for a limited time, they are systematically displayed at the top of the list. Not to be overlooked especially to find interesting mods.
It is recommended to do the merchant carousel (via teleportation) when you want to check promotions and buy a specific type of mod and find your happiness.
Note that player A will not see the same promotions as player B.
The mod dealer may offer a special one for another type of weapon.
Faction merchants do not have specials.
Generic merchants sell basic green weapons and consumables (grenades, dopas, dynapods, arcade batteries) but still offer promotions.
Mod merchants offer T2 / T3 (green and blue)
Faction merchants offer epic mod lockboxes / boxes containing T4 (100%) and single mod caches give T2 / T3 / T4 (random) and only with faction synergies. Only the Eden and Chimera factions offer T5.
Equipment crates that can be purchased in certain factions (ex: VBI) give random items (weapons / mods / outfits / arcos).
The mention the reference + Safe Below indicates that there is also a chest merchant to obtain level 2/3 / 4 chests for keys obtained during open world events.
The Concierge (generic)
Located a bit above Muir Power Plant, it's sort of a bonus merchant that doesn't sell much of note apart from the Dodge Hemi Charger Orange and a Votofoja title all there is. moreover unnecessary. Unlike other automatic merchants, this is a non-playable character that we interact with.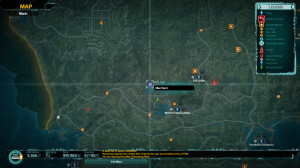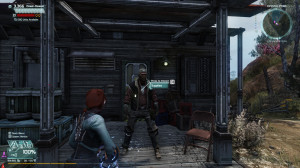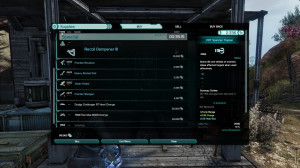 Domaine de la Belle Gul (generic)
This merchant is not accessible via a teleportation point, you have to get there by vehicle at the entrance of the farm.
Note that during special events, we could also find a merchant from the Eden faction to buy alternative versions of the Dodge Challenger (white, metallic gray, purple, ...)
+ Safe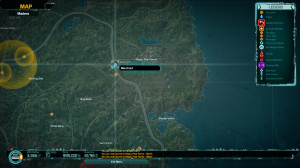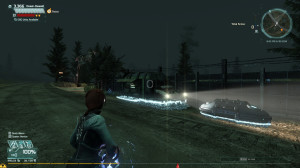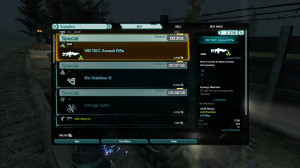 Iron Demons Ranch (faction + mod)
Our friend Justiciar Cooper's ranch is home to 2 merchants. One corresponds to the Territory of Eden faction and requires Cerulean Hearts (expert coop card) in addition to the Eden faction currency. It offers EGO 5000 level weapons and T5 (orange) mods.
The second auto dealer offers mods for SMG, LMG and Assault Rifles (anything that shoots!).
+ Safe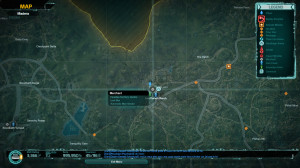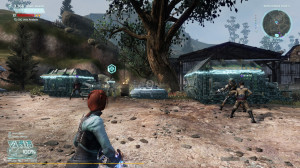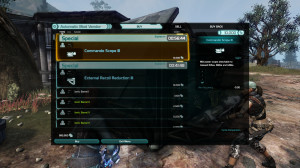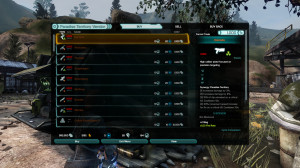 Muir Power Plant (faction + generic + mod)
The Muir power station managed by Varus has 3 merchants. One credits, one for sniper rifle mods and a final one for the Echelon faction which requires PvP reputation points.
+ Safe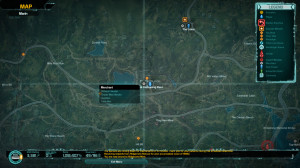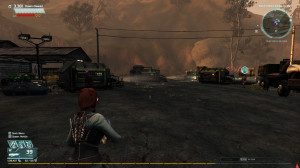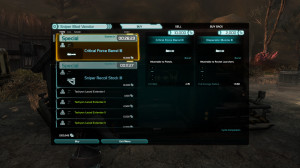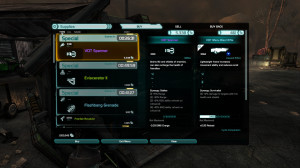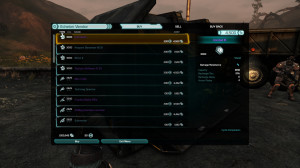 The Crater (faction + mod)
The bar which offers wonderful refreshments for the thirsty pillarches of the Bay and you may even bump into Cass Ducar. There is also a pistol mod merchant and the Soleptor Enterprise faction merchant. The latter requires Soleptor faction credits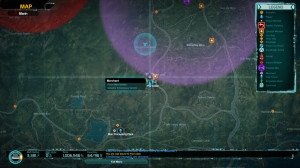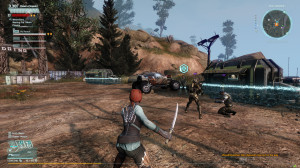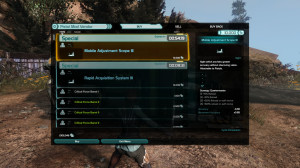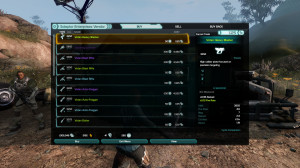 Diablo Lighthouse (faction)
The lighthouse provides access to the arenas of the Apex liro and the merchant offers items relating to this faction. Including several titles (overpriced) and Castithanes charge blades to have your own laser sword. Requires Apex Liro faction credits.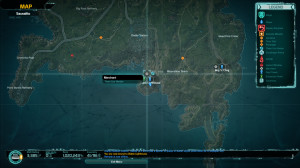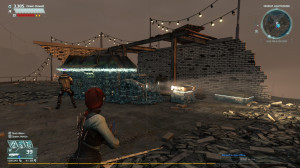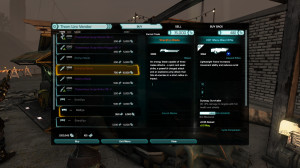 Alcohol and critters (generic + mod)
This improvised camp, which is more like the dump than anything else, offers a generic merchant and a mod merchant for shotguns (pump shotgun, sawed-off shotgun, combat rifle).
+ Safe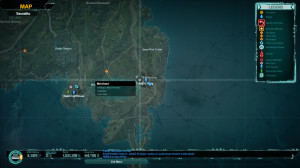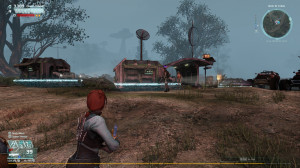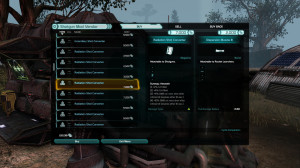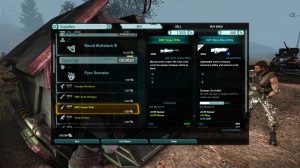 Cronkhite substation (mod T1)
This merchant who does not appear on the map only offers white mods (T1) so only useful to validate certain pursuits and from time to time find an interesting special.
+ Safe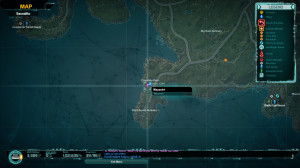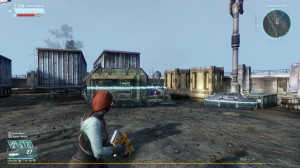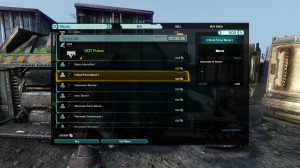 Headlands Terminus (faction + vehicle)
Tork Mok's Garage offers a Chimera faction merchant (requires associated faction credits + Cerulean Hearts) and sells EGO 5000 weapons and T5 mods. There is also a vehicle dealer selling Duni, small two-seater all-terrain buggy, as well as quads of different colors.
+ Safe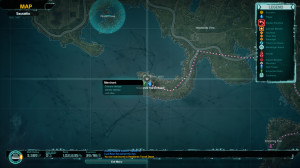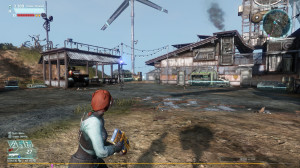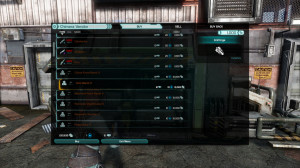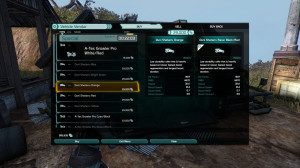 Last Chance (generic)
The last gas station before the end of the world only offers a generic merchant.
+ Safe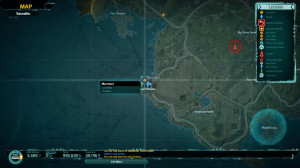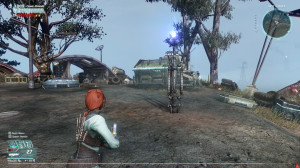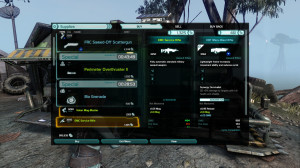 Port Stinson (generic)
The merchant at the entrance to Port Stinson is accessible by vehicle and offers a generic merchant.
+ Safe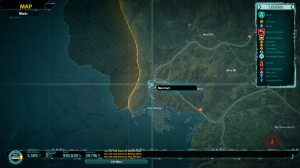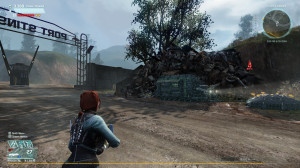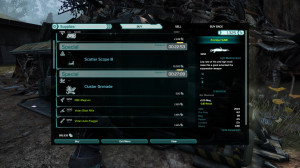 Top-Notch (generic + faction)
Rosa Rodriguez's workshop houses a generic merchant and a Top-Notch faction merchant (dedicated weapons and mods). The latter requires the Top-Notch reputation currency.
+ Safe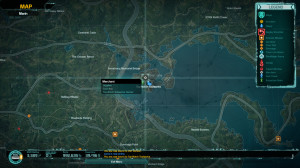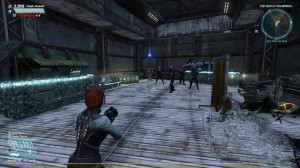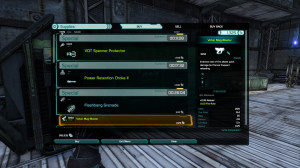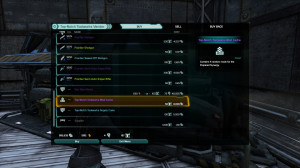 Shondu Consulate (generic + faction)
The Votan Consulate of Ara Shondu, Nim's sister, houses a Generic Merchant and the Von Bach Industries (VBI) faction merchant who requires adequate reputation points. The latter offers an item called "Gunslinger Von Bach's Cache" which contains weapons / mods / outfits related to DLC 4.
+ Safe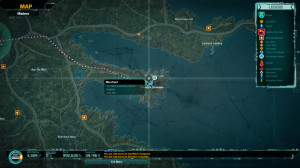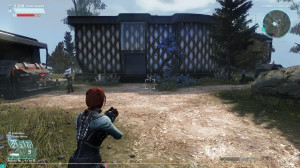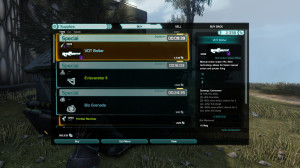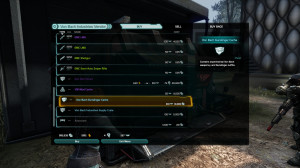 Bloody Throats (generic)
This supply point at the entrance of the Bloody Gorges offers a generic merchant.
+ Safe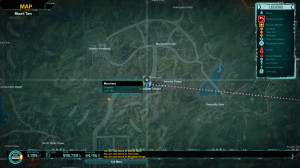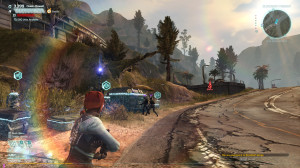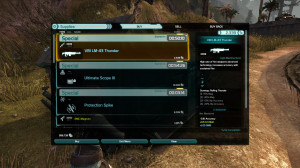 Camp of the Republic of Earth / Wreck of Liberty (generic)
The base camp established in the shadow of the wreckage of the Liberté has a somewhat unusual generic merchant. Outside of promotion, he only sells 4 helmets (1 for each background). It is also the only one to sell this type of equipment.
+ Safe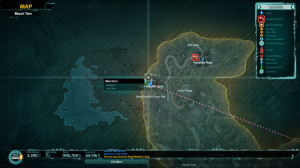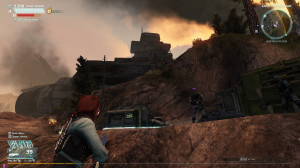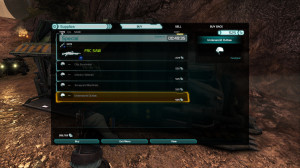 The Forks (generic + faction)
The first merchant accessible on the island of San Francisco, it allows you to do your shopping before going to fight the Scourge of the West!
With the arrival of the Tarr Family faction, we can now find a dedicated faction store.
+ Safe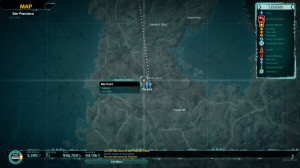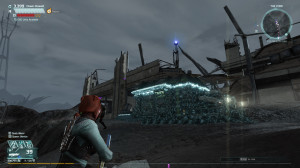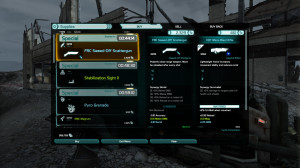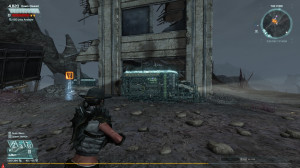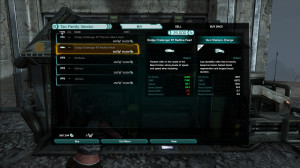 Tour Coit (generic + mod + faction)
The statue that overlooks Coit Tower has a generic store, an 'exotic' mod store (BMG / Infector) and the new faction store "The Defiant" (The Defiant Few).
+ Safe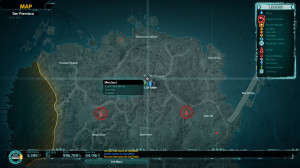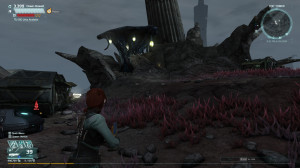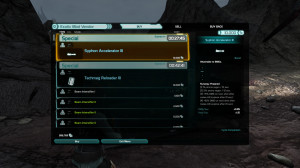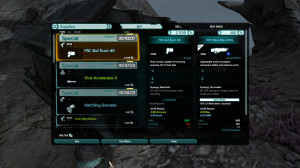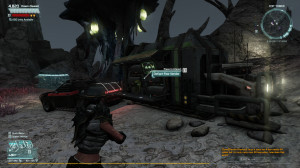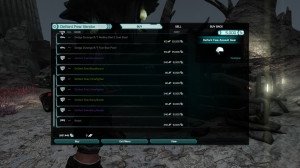 The Bridge (generic + faction + mod)
The makeshift camp established under an old highway has a generic merchant, a merchant for explosive mods (Rocket Launcher / Grenades) and the 7th Legion faction merchant (the katanas and the Saumurai armor are yours! ).
+ Safe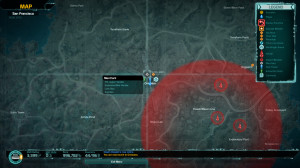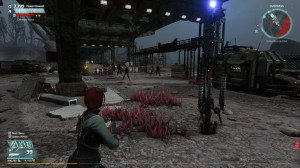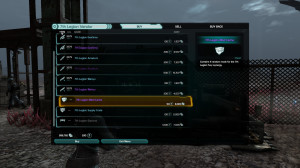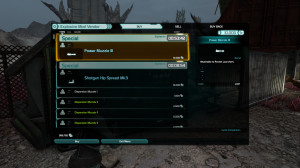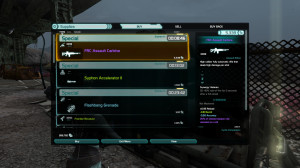 The Gravedigger (generic)
Just like the "janitor" of the Crystal Basin, if there are no enemies nearby, it is possible to speak to the NPC guarding the cemetery to access a generic store which offers weapons, vehicles and titles.