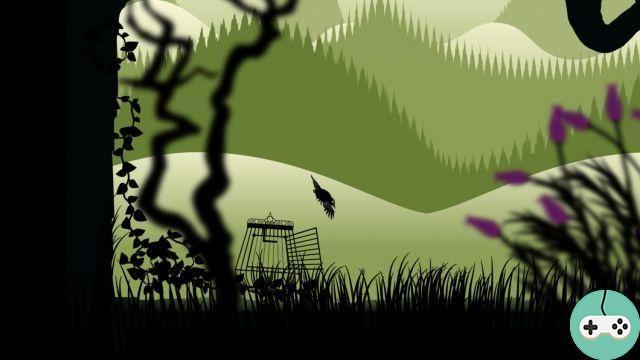 A Quiver of Crows, scheduled for this spring, is already playable in a non-final version that I had access to!
As recalled at launch, A Quiver of Crows is optimized for a controller, so I plug in my Xbox 360 controller and embark on the adventure. Rest assured, however, if you don't have it at home: the game is quite playable with the keyboard / mouse (although the fun is less).
In this shooter, there are no spaceships, no. Here, we control a raven unleashed in a colorful and above all very dangerous world. The two joysticks are used very well: the one on the left controls the movement of the animal while the one on the right adjusts the direction and launches the shot.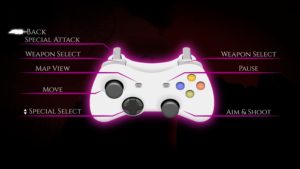 It gives something very dynamic, the crow flies between the evil monsters with ease. These monsters are numerous, very numerous, and they appear as we advance. They will hide in clouds or in the background, appear in a loop in vortices or hide on the ground. It is therefore necessary to proceed with great caution, step by step, and follow the walls to limit the exposed sides.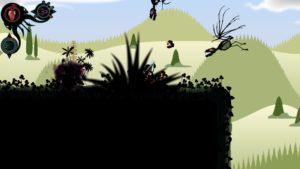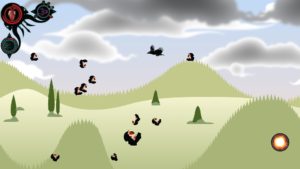 It is always important to secure your position before advancing as enemies can come in from all sides. Thus, if we start a new wave while having the end of the previous one always coming from behind, the worst happens quickly because the damage is significant.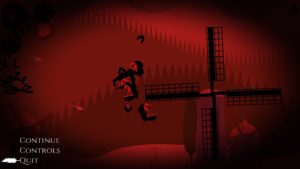 And death does not forgive: return to the beginning of the level. The objective each time is to free the crows locked in cages (2 or 3 cages) to free the passage and thus be able to get out of this hell! To find your way around, a map with a great level of detail. The monsters (which are not hidden) are displayed, as well as the location of the cages and the exit, allowing to prepare for an ambush and to optimize its trajectory away from the nests of monsters.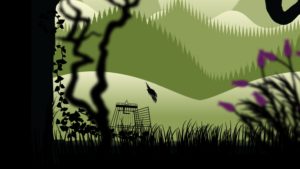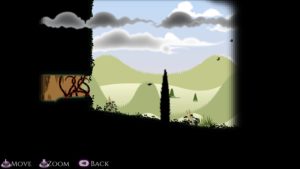 Bonuses are also to be recovered: life, reload of the special attack, reload of the shot by three ... Of course, they are most of the time placed in impractical places: is it really worth it? risk life?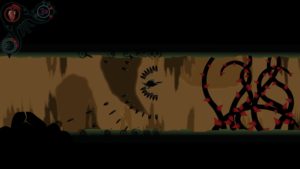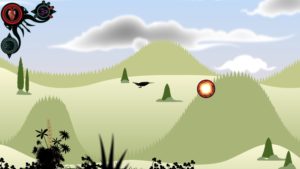 Rather difficult, I suffered a lot of deaths before I managed to even finish the first three levels. The crow really doesn't have much health and can only regain its health from items that are particularly rare (and lethal by their locations). Bigger monsters are fast and kill in just two or three hits. When you add to that the vortices that send monsters without stopping as long as you are nearby and death is quick! With a little training, and above all a lot of caution, I had the joy of succeeding in clearing my way in spite of everything, but I admit however that I would appreciate a lower difficulty to be able to advance a little further and discover the other decorations which promise to be magnificent.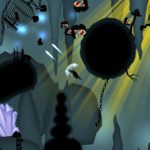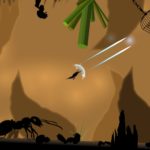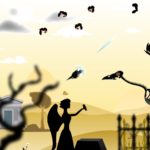 The game will be sold in particular on Steam: