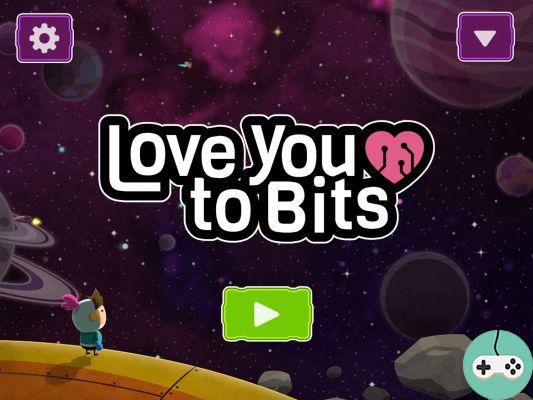 Currently available on iOS, Love You to Bits hopes to arrive soon on our computers and is running a Steam Greenlight campaign for this purpose. For the occasion, I had the opportunity to access the mobile version and go on an adventure with Kosmo in an enchanting world.
The story begins with a short tutorial that serves as much to teach us the basics of the game as to introduce the plot. We play Kosmo, a little space explorer who loses his robot friend Nova in a tragic spaceship accident.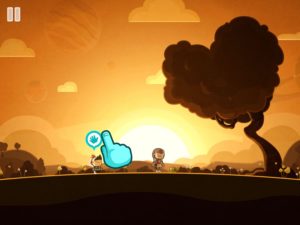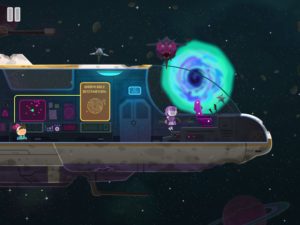 Fortunately, there is still hope to find our friend because the pieces of Nova have not been destroyed, just scattered around the galaxy. So, on the strength of this friendship to which we hold dear, we set off to visit dozens of planets to reconstruct it, piece after piece, while walking in the footsteps of our common memories.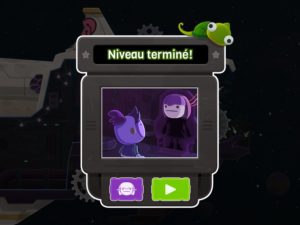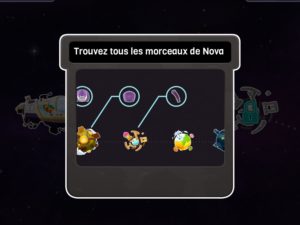 The mechanisms are extremely simple: Kosmo goes with his finger and walks to the place where we touched the screen (or in any case to the maximum of his capacities if the place is not reachable). When she passes over an object she can pick up, a small hand appears on her head to activate. And ladders and doors are also signified by an icon indicating the existence of an exit.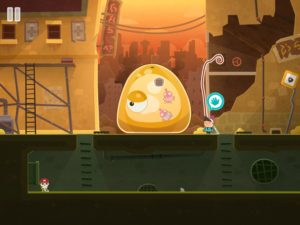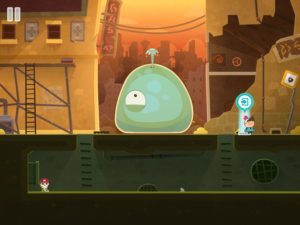 When an item is picked up, it is displayed at the bottom right of the screen, with no real inventory management because if an item can be used in a given situation, the hand icon is replaced by the icon of the object and the character uses it automatically. No text in the levels either, the characters express themselves through small drawings in dialogue bubbles.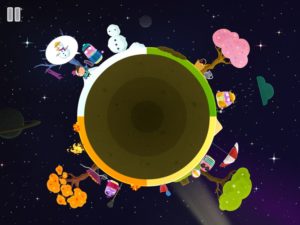 Regarding the course of Love You to Bits, it is possible to reduce it to just a few words: go to a planet, view the reconnaissance camera showing where the part is located, recover it and then move on to the next planet.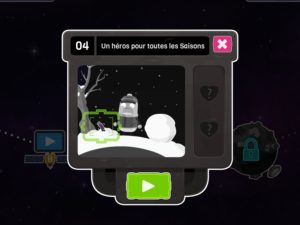 Possible, yes, but very reductive and particularly unfair because the studio has absolutely not given in to ease! Each planet is totally different, whether it is in its appearance, its inhabitants or its mechanisms. On the left, this planet is represented in the form of a comic book, while on the right, we find ourselves in an interlacing of platforms where it is possible to walk on both sides.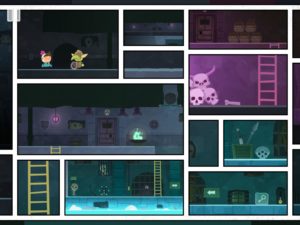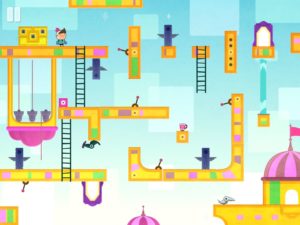 While this other planet is so small ...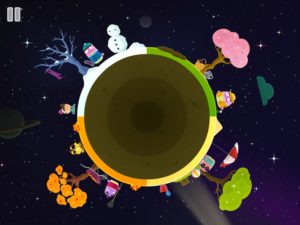 Some other worlds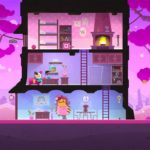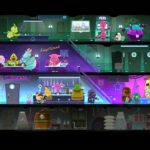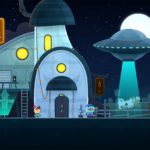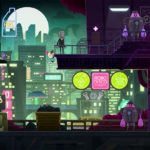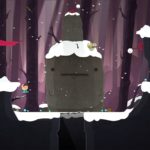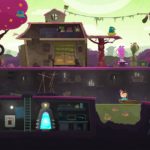 In addition, two collectable pieces of memory are hidden, not mandatory to complete the level, they allow to learn more about this extraordinary friendship. Most of the time they are recoverable at the same time as one advances on the track of the part even if it is necessary to be attentive and not to forget it.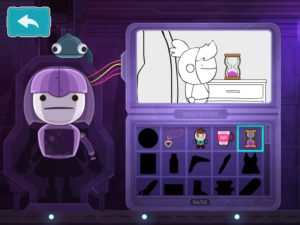 This point-and-click is charming and breaks with the standards of the genre by being reduced to the strict minimum without dialogue or inventory, which necessarily avoids trying to combine everything without logic when you are blocked. Without being particularly complicated, visual puzzles require a good sense of observation and a certain logic. The worlds span on average over one or two screens and are teeming with small details in front and in the background, giving a good number of possibilities, without being overwhelming. Lover of this style of play, I had a great time on Love You to Bits with my iPad and I can't wait to see what the game will give on the computer with animations and wallpapers in high definition, and the controller support. If your heart tells you, you can help them with a little click for their Greenlight:
Vote for them on Steam
And if you don't feel like waiting, the game is available on iOS for 3,99 €!