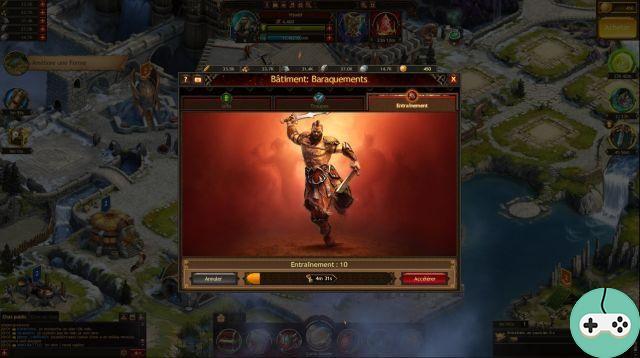 A few days ago, Onidra gave us a little glimpse on Vikings: War Of Clans. But what exactly is this game? Why the Vikings? etc.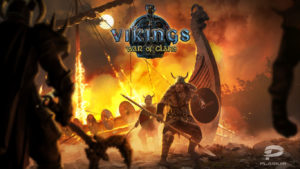 Why the Vikings?
Quite simply because they are brilliant (and it is not the TV series "Viking" which will tell us the opposite!). The Vikings are presented today as savage warriors, but noble, who succeeded thanks to their ferocity, to bring down whole regions and countries. Vikings: War of Clans has however decided to take a slightly different approach in its presentation of Vikings for its game by adding a big strategic dimension to its title.
The little story of Vikings: War of Clans
At its core, Viking: War of Clans is a real-time (and online) strategy game exclusive to iOS and Android mobile devices. Following the resounding success of the latter, the developers of Plarium have also decided to release it on a browser (the version tested by Onidra) in order to make it more accessible. The browser version is identical to the mobile version, except for very slight modifications to the layout of the interface (which is normal!) And is already available!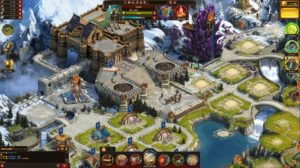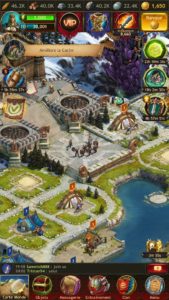 What is Vikings: War of Clans really?
As said above, Vikings: WOC is primarily a strategy game, with a hint of RPG components, which places the player in the mud-covered furry boots of a Jarl Viking (the equivalent of a Earl or D 'a Duke). As Jarl, the player will take over the management of a small town in one of the northern kingdoms and will also be in command of an army.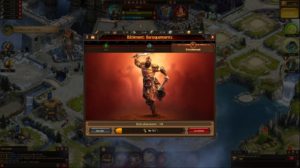 The game offers many different units such as mercenaries, horsemen, archers, but also siege weapons like trebuchets, etc. The game stands out from many others by staying on models of "real" units. Don't expect to find winged horses, hellhounds, or other mystical or mythological creatures of any kind, not even from Norse mythology.
In addition to offensive and defensive units and capabilities, knowledge is another very important aspect of your city. Knowledge allows you to unlock new units, new buildings, but also to make great improvements to them.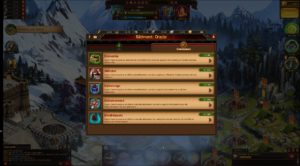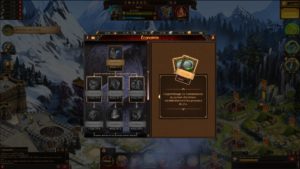 But how does it stand out?
Okay, at first glance it seems very classic: you build and develop your little village and you manage your small army to happily slice up your neighbors. But where Vikings stands out from most other games is by adding an RPG component to it, notably via the Hero. The latter is a special unit which, like the hero of any role-playing game, can level up, give him weapons and equipment, grant him and develop skills, be personalized, etc. he could even be sent to the front with the rest of the army.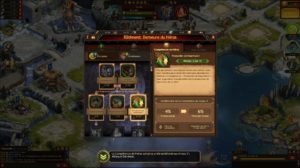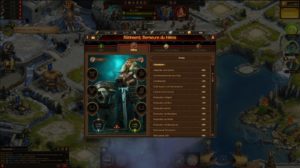 Conclusion
I admit that in general, with a few exceptions, this type of game is not really my cup of tea. After the preview of Onidra, I wanted to test and I admit that I really did well finally hooked. The game is a good mix of PvE and PvP, which keeps everyone happy.
Kathlyn also took the time to check it out: "At first glance, the game is visually pleasing, although I find the interface a bit busy. The RPG component is clearly innovative in the field, but not highlighted enough when it could be a strong point of the game. Finally compared to Elvenar for example, which I often talk about in GG played ..., it lacks a little soul. We don't have a story to follow, the quests are listed in a big indigestible package and are more of a to-do list.
However, despite these flaws, it is complete for its genre and embodying a Viking, it's still very pleasant! "
As a reminder, the game is now available on:
And you, have you had time to test Vikings: WOC since the preview of Onidra?