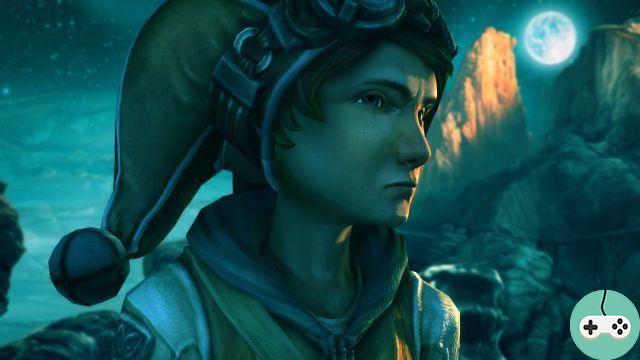 Silence is a game that I have seen grow, having attended presentations at Gamescom for 3 years: presentation 2014, presentation 2015 and presentation 2016. And I admit that I was particularly impatient to get my hands on the finished game. ! If you want to refresh your memory on the first opus of Silence, The Whispered World, you can find my presentation made on the occasion of the release on iPad.
Rest assured, it is absolutely not necessary to have played first to enjoy Silence. The little that there is to know is anyway presented during the short introductory sequence which also serves as a tutorial. We find our two heroes, Noah, a young man aged 16, and his little sister Renie. Their city is the target of bombardment and the two children run to take refuge in a bunker.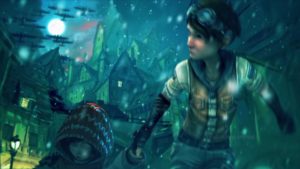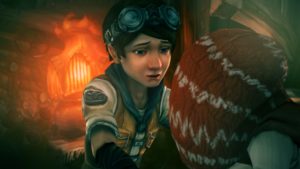 There, the brother tries to reassure the little one by telling her the story of Sadwick. He was a sad clown, who didn't like to make people laugh. He therefore decided to leave his family, his circus in the company of Spot, a strange green creature that can change shape. He then learns of the tragic fate of the kingdom: the king is dying and will take the kingdom of Silence in his fall. To save him, Sadwick must bring him an elixir of life but Shana, a diviner, predicts a very dark future, Sadwick would be responsible for the destruction of Silence. He didn't believe it and went to the capital. But the throne room is empty, there is only a mirror. Through it, he sees a sick boy, Noah himself, the King of Silence. When he breaks this mirror, the world of Silence disappears, but Noah wakes up, heals. Silence was a priori only a dream. But is it really?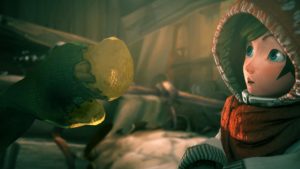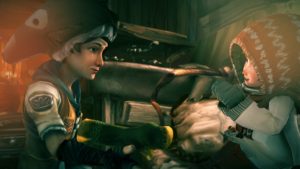 Because when a bomb falls on the bunker, Noah wakes up in a strange cellar, discharge of objects coming from Silence which remind him of his adventure under the identity of Sadwick. And when he comes out of the cave, which turns out to be in fact the stomach of a strange critter, he realizes that yes, he has been teleported back to Silence, this world between life and death. To his astonishment, and annoyance too. Because, as Noah points out, he can dream of anything and he has to invent a world with butterflies!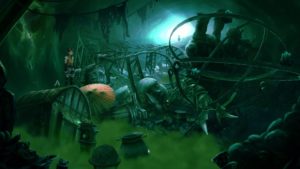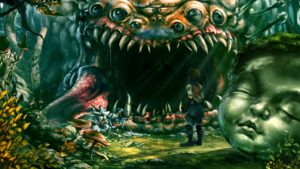 Barely enough time to recover from his emotions he comes across a Tracker, a monster he hastens to hide on Kyra's advice. The young woman is one of the rebels and she embarks Noah on his mission: to destroy a bridge to save the city of Kalimar from the false queen. Kyra is stingy in detail but Noah understands that this usurper is ruthless, including controlling the Stalkers. Noah finds himself forced to follow and help the rebel when she learns her little sister is safe, but with her people in a secret location. If he wants to know where this place is, he must therefore stay with the only person who can take him there ... For the rest of the story, you will have to play! I finished the game, at least one of the frames, in about six hours. A wonderful story where there are impossible choices to make, and friends left on the side of the road to the real world. Are they going to destroy the mirror again to wake up, and sacrifice Silence, or on the contrary this time make the choice to give this dreamlike world a chance?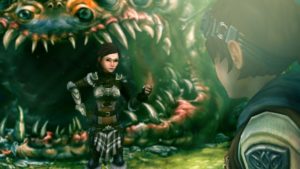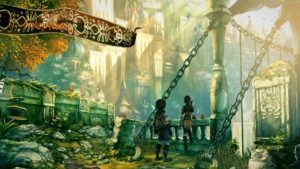 This opus seeks to change the rules of the traditional point-and-click. The only "classic" thing is the possibility of interacting with the decor, the interesting points appearing in highlight thanks to the space key. There are also tips to help you move forward in this same mode. For diehards, all these aids can be deactivated from the options.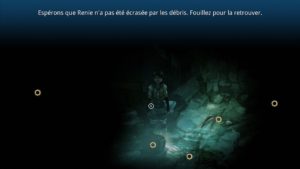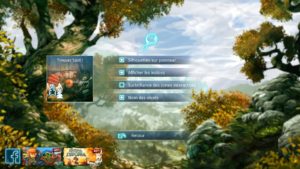 But even already at this level, there are innovations because objects only ever have one possible interaction at a given time, the possibilities changing depending on the situation. So, to find your way around and know what is going to happen, an icon is displayed with the details: interaction with an object previously picked up, observation, discussion ... There is no inventory either. , avoiding the eternal concern for point-and-clicks where you pick up anything and everything that you try to combine with anything and everything in the hope of getting something useful.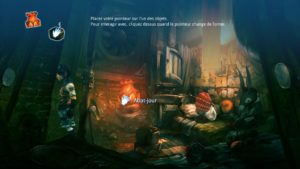 When acting with certain other objects, it is necessary to indicate the direction in which to move it. You must therefore drag the mouse in that direction for the action to succeed. Finally, at other times, you have to hold down or click to succeed (there, for example, I activate a bomb).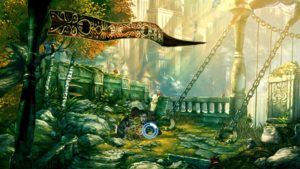 These elements are generally kept simple, the goal is not to make Silence an action game. However, it is possible to die, be careful. Fortunately, death is not punitive, the game reloads at the nearest checkpoint, rarely well before death. But it offers a certain tension in critical moments when it is better not to fall asleep in front of your screen (style at a time, I have 10 seconds to break a padlock or otherwise I'm finished!).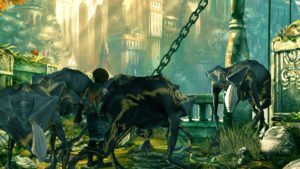 Three characters are playable during the progression, Renie, Noah but also Spot, their caterpillar friend who has the ability to have three shapes: flattened, normal and inflated. He will thus be able to plug a hole, make a bridge, swallow liquid ...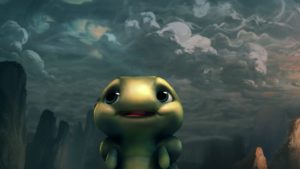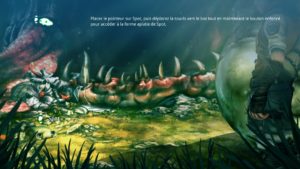 Among the characters that you will meet, former players will certainly recognize them: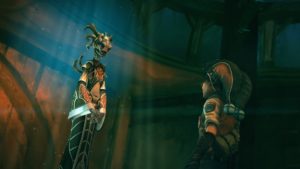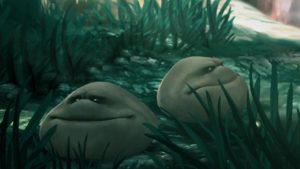 I haven't talked about it yet, but you might have noticed the quality of the graphics in the screenshots above. Indeed, Silence is magnificent. This world is magical and Daedalic has done a huge job on lights, shadows, textures. With an unrealistic side up to what Silence should be, a dreamlike world full of mysteries and dangers. Often a big weak point of this kind of game, the animation of the characters is just perfect, our heroes are not wheelbase but on the contrary climb and run naturally. The music is also not left out, a lot of work has been done on the atmosphere, the small noises of nature, the environment ... Cutscenes are inserted between the playable phases and the transition is practically invisible.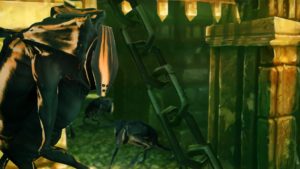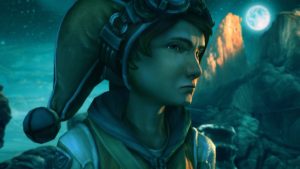 If I had one complaint, it would be the loading times. However the game is installed on an SSD and I have a good computer. But the screens take at least an average of fifteen seconds to load, it's a little annoying suddenly. Especially when you are stuck, and you go a little to the right, to the left. But hey, it's really because we had to find a negative point.
In conclusion, Silence is a new sure bet of the point-and-click adventure game, Daedalic does not fail its reputation. The universe is magnificent, the adventure fills with nostalgia, the characters endearing. I took about six hours to finish my first part taking time. There is some replayability due to the choices to be made as the story unfolds. Who are you going to sacrifice? Who are you going to trust? Are you going to break that mirror if you get to the throne room like Sadwick did? While waiting for tomorrow's release, you can embark on the adventure now with the free demo on Steam!