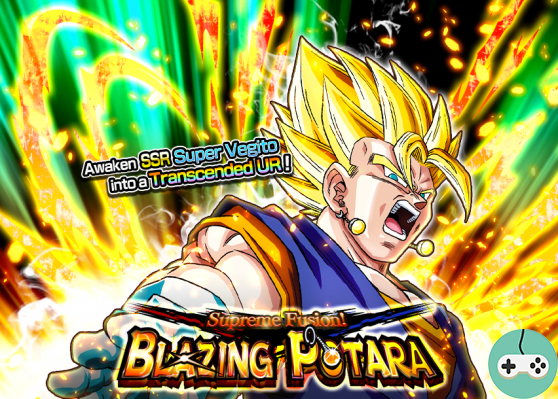 November 2016 was an important month for players of the global version of Dokkan Battle with the arrival of Super Vegeto. Besides being the leader for an agility type team, he has the passive ability to block 80% damage while counterattacking his attacker on a normal attack. It must be said that his event is in the image of the map: quite complicated if you are not prepared to fight it.
Regarding the medals recoverable in the second level (7 per success), they will allow you to improve the different Vegeto present on DB:
35 Medals: Vegeto INT & Vegeto TEC
77 Medals: Super Vegeto AGI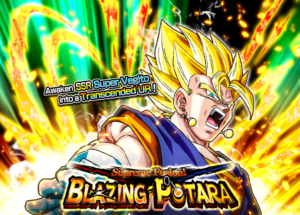 1. Miraculous fusion
The first level will allow you to collect awakening medals as well as 3 dragon stones. The fights are not very complicated no matter the level of difficulty but still remember to take blockers of the right color to withstand the special attacks just in case because the Z-Hard level still hits hard. Your opponents will be:
Normal: Goku PUI
Reward: 5 common medals
Hard : Vegeta INT
Reward: 2 unusual medals (bronze)
Z-Hard: Goku PUI + Vegeta INT // Vegeto TEC
Reward: 1 rare medal (golden)
2. The birth of a superhero
As always, the second level is much more complicated than the first and, with Super Vegeto, it's still a cut above. You should know that the event is not within the reach of everyone because Super Vegeto has a very large defense which can only be passed by the characters possessing and activating the "Relentless Combat" link. This link is complicated to have because all the characters having this link are only rather rare characters in the summoning portals but also are only possessed by the characters who have undergone a Dokkan awakening.
The confrontation is broken down into 3 distinct fights where each of your opponents is of a different color which requires you to use a rainbow team. However, only Super Vegeto has the barrier where your characters will do less damage if they don't have the link. The characters you will face are:
1st: Goku PUI + Vegeta INT (450K life each)
2nd: Vegeto INT (900K of life)
3rd: Super Vegeto AGI (2M de vie)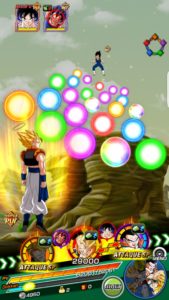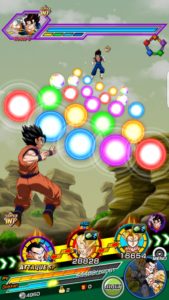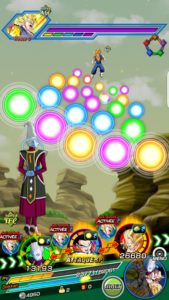 Regarding your team, you will need as many characters as possible with the "Relentless Combat" link as well as characters that can block Super Vegeto's attacks. The best is to have TEC type characters or even Golden Freezer / Jamemba for example. Regarding your leader / friend, you must take Gogeta TUR with the highest special attack level.
The minimum number of linked characters to reach the boss is 3 and you will have to be very careful with your placement to always keep your Gogeta and your linker together. The second Gogeta must stay flying so that you can take a ride with your 3 characters together (2 life bars). One more thing to take into account: keep an eye out for your Dokkan bar which, if activated on Gogeta with the link active, deals within 600K of damage.
For my part, not having a lot of TUR characters, I went with a team of two stunners to avoid taking too much damage. I must admit that it is quite efficient and the number of items you are going to use is much less than with a large team. However, it is always a bit of luck.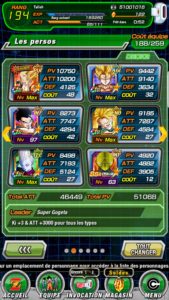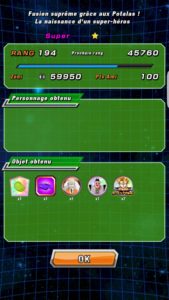 Good luck with the Super Vegeto event and be careful with Whis (close the app) if you make a mistake in positioning or picking up Ki.