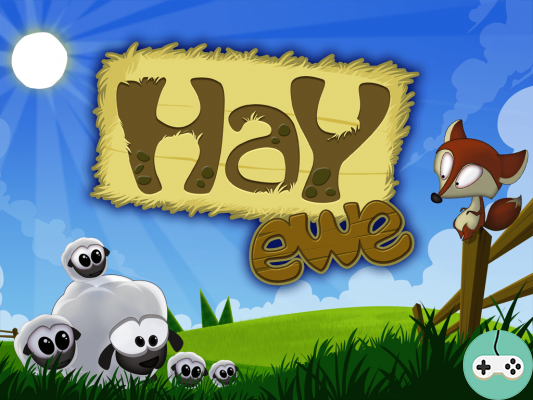 There ewe is a puzzle, available on iOS (iPhone, iPad and iPod) developed by Rocket Rainbow, an independent studio formed by experienced developers in mobile games (notably from PopCap to which must have Bejeweled, Plants vs. Zombies or Peggle) .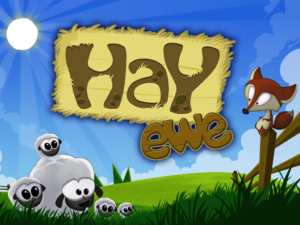 The game offers us to play Matilda, a sheep, who must find her lambs. When you start the game, you discover a very green and colorful universe right down to the menus.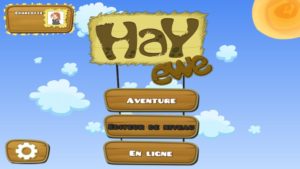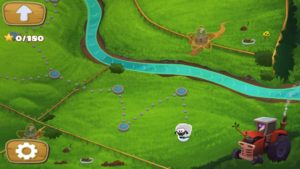 The first levels serve as a tutorial. We learn how to maneuver Matilda (quite simply by tracing her way with your finger through the little sheep).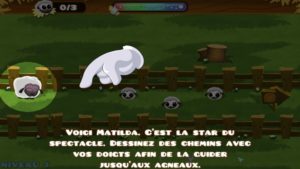 Very quickly, we discover the dangers that threaten our cute little sheep. The first is the fox! Foxy is only waiting for one thing: to be able to bite into tender lamb. We must therefore be careful to avoid them.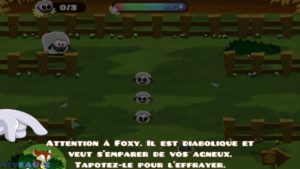 But this is only one obstacle among others. In bulk, from what I could see, there is the bull which will charge as soon as we are at its level or the cow which launches kinds of small missiles.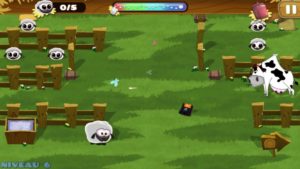 When you manage to retrieve lambs, you earn candy. You have to get them back quickly either by going with Matilda or by tapping because otherwise the raven will land and steal them from us!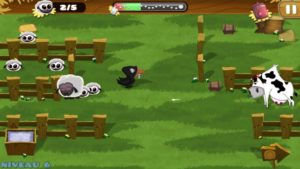 Of course, the levels become more complex as we progress. There are doors to open (or keep open with crates to push) and more and more obstacles to avoid.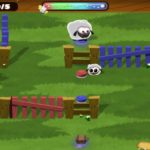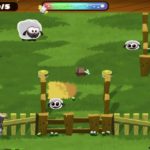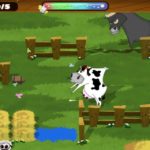 Other environments are also offered. We leave the green pastures to discover the cold ice cream!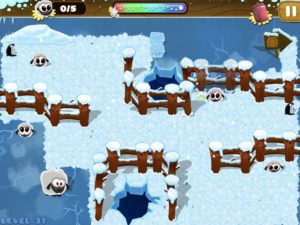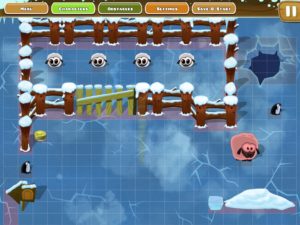 When finishing a table, a score is calculated based on the number of lambs brought back. The objective is of course to reach the 3 stars!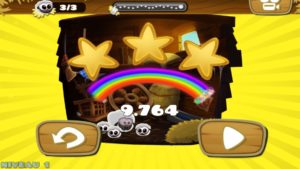 The stars are necessary to advance in the tables. For example, to unlock the following boards where I am, it took a total of 25 stars.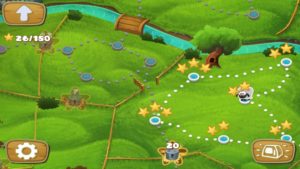 Finally, there is a shop, unlocked as the tables progress, allowing access to appearances or objects that facilitate progression. Everything is bought thanks to the candies collected in the game.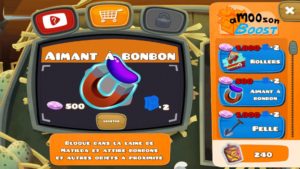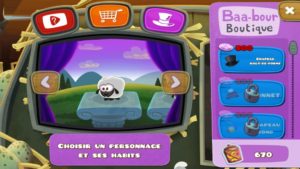 Hay Ewe is a very nice game. It does not present a great difficulty, we have all our time to be able to take our sheep safely to port. Sometimes Matilda lacks precision which makes pushing boxes or closing doors a bit laborious. It is nevertheless a good puzzle game, to put in all hands, from the youngest to the oldest!
In conclusion, here are the key points of the game according to the publisher:
60 puzzles in adventure mode
Creation and sharing of your own levels
Different challenges to complete in mini-games
Unique items to collect
Competition between friends with a ranking
And the trailer for not losing good habits:
Hay Ewe is available at 4.49 € on theApp Store.