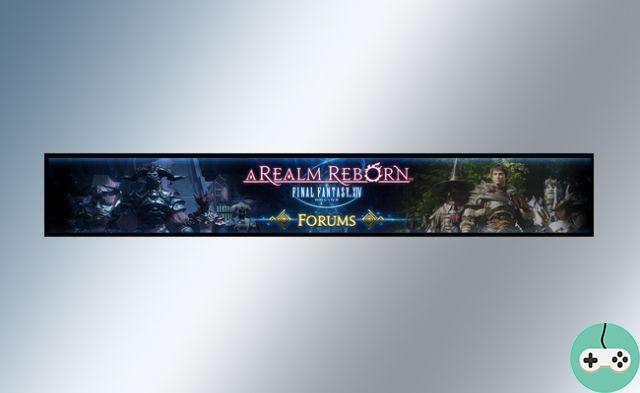 Naoki Yoshida returns once again to the state of the servers and the measures taken recently. We learn that there were up to 325 players connected simultaneously! The servers are closely watched and the team plans to further improve the system by adding new worlds, worlds for missions and continuing to optimize the mission tool.

Message de Naoki Yoshida
New information on measures to strengthen access to FFXIV: ARR
This is Naoki Yoshida, Game Producer / Director.
First of all, please know once again that we are sorry for any issues that players have had with logging in or creating characters over the past few days. On September 4, 2013 Japanese time, we performed extensive maintenance to enable our Japanese and US / European data centers to support over 60 additional concurrent connections.
With the exception of newly created Worlds, Worlds can currently accommodate 7300 to 7800 players connected simultaneously. Allowing more connections would cause big zone latency issues, which is why we continue to monitor Worlds congestion very closely.
So far we've seen a peak of 325 simultaneous connections at most, and the number is still growing. We had to limit the sales of the digital edition. Our development and management teams continue to study and prepare measures to make the game more comfortable and accessible and to quickly find solutions to the difficulties encountered.
We looked at the number of rush hour connections to each hub today and verified the stability of Worlds and Zones, in line with our real-time monitoring of server health for further big hardening measures. of their abilities.
Here are the main lines of the measures we are considering. This is a simple overview; details will be announced at a later date.
1) Addition of a large number of new Worlds
2) Division into three groups of the Mission Tool
3) Increase in Mission Worlds
Currently, the Worlds being at the maximum of their capacity of simultaneous connections, consequences are felt at the level of the latency of certain zones and it becomes technically impossible to further raise the capacities of these Worlds. This is why it is still difficult to create new characters on these Worlds, as the limitation is often active.
Also, if we just add Worlds, we may run into issues with Mission Tool bundling again, which is why we will be adding a lot of Worlds, welcoming new characters to them beforehand. increase the processing groups of the Mission Tool from two to three, and finally, add Common Worlds for use in missions.
On top of all this, after getting a lot of requests from you on this, we are planning to add a feature to automatically log out characters that have not been active in the game for a long time.
Regarding measures 1 to 3, they will be implemented in the course of next week if all goes well, the precise dates to be announced at the beginning of next week.
4) Launch of the World transfer service
In addition, for people who have created characters on crowded Worlds, or who were unable to create their character on the desired World due to limitations, we will be setting up a World Transfer service. This will allow them to go to less crowded Worlds according to their preference, or to join their friends.
We have carefully considered all of these ideas as well as the steps already taken, and are putting them in place as a high priority with the help of all Square Enix.
Of course, we plan to gradually address the limitations on the sale of the digital edition of the game.
5) Improvement of infrastructure and business strategy
A new commercial strategy will be put in place for the release of the PlayStation 4 version. The overall model of FFXIV: ARR will be reviewed on a larger scale on this occasion. We will carefully observe the evolution of the game's success before embarking on these projects.
We once again apologize for the problems that have arisen from the game's great success, including connection restriction issues and difficulties in purchasing the game. We thank you for your understanding and support, and ask you for a little more patience.