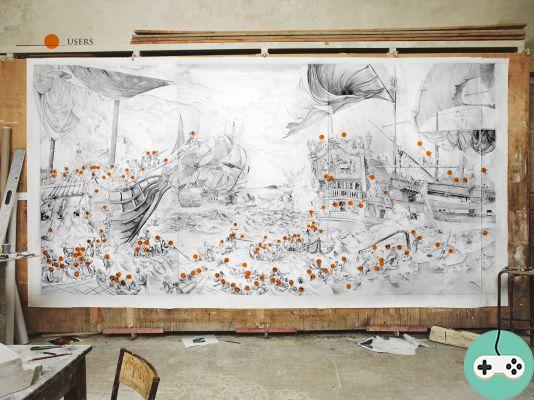 Always with the objective of being as transmedia as possible, Ubisoft gives its fans the opportunity to be part of the Black Flag adventure with a rather original idea. Indeed, a fresco produced by the students of the Beaux-arts de Paris will be personalized with the portraits of the best fans at the end of a competition in which you can participate until July 12, 2013.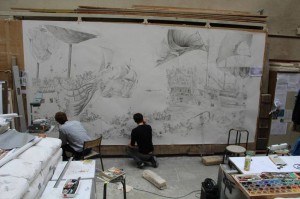 To get your face in the fresco you can go to this address and fulfill the following conditions:
Log in to the Contest Page and register for the Contest using your Facebook account
Select and download a color front view photograph showing their face from 3 angles, for one or more of the 137 locations in the Assassin's Creed IV Black Flag web
Each of the participants will have to send photographs of their own face, allowing a good visibility of their features, a good luminosity and an acceptable quality of photography.
The winners of the Competition will see their images, downloaded during the competition, integrated at the selected location in an oil canvas produced by the students of the Beaux-Arts de Paris in connection with the video game Assassin's Creed IV Black Flag, this canvas having dimensions of 2,30 meters high by 4,50 meters wide.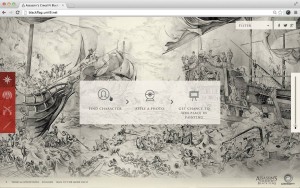 Your face may be on display at the Musée de la Marine and around the world, so don't hesitate to give it a try.