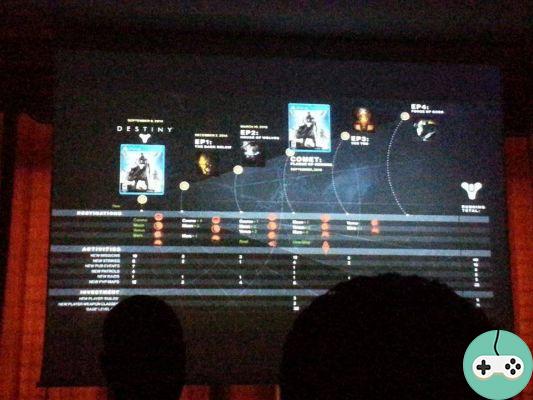 We meet today to talk about Destiny and more particularly the content to come on the game. Indeed, for a few days, an image has been shaking the web about the future of the Bungie title. This famous image, here it is: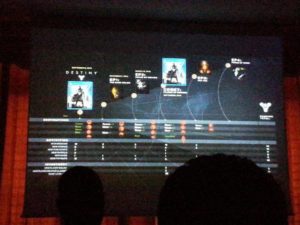 This is a photo that was reportedly taken during a meeting at Bungie that would reveal the developer timeline for the game. Without further ado, we'll move on to showcasing upcoming expansions:
The House of Wolves - This DLC had already been announced by Bungie but thanks to this calendar we know more about it. The expansion will provide the player with a whole new adventure taking place on Earth, Moon, Venus and the Reef (which is a new area to discover). In terms of activities, this expansion will offer 3 Story missions, 1 Assault, 1 raid and 4 PvP maps. As for the release date of this DLC, it would be available on March 10, 2015.
Comet: Dark Invasion - Probably the biggest DLC to come on the game, it would indeed offer 12 Story missions, 4 Assaults, 1 raid and an area to explore which is called the "Hive Vessel". In addition to all this, we should discover 2 new types of weapons and new Doctrines (according to my information, one for each class.) This expansion would be available during the month of September 2015.
Vex - In this DLC, 3 new Story missions will be offered as well as 2 Assault, 1 raid and several PvP maps. As for the release date, we don't have more information at the moment.
The Forge of the Gods - We have no information about this extension at the moment.
This is all the information available at the moment regarding the future of Destiny. If you have any questions regarding these extensions, feel free to ask me in the comments!