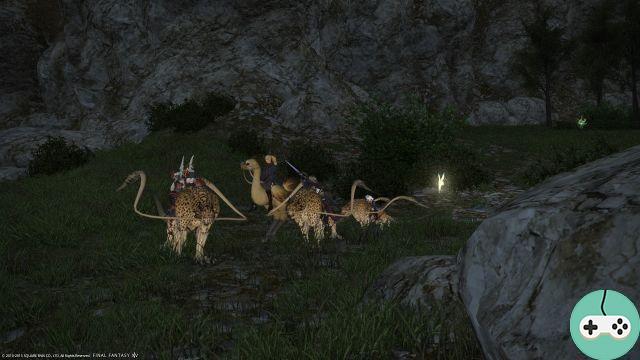 After the release of 2.2, here are the feedback from the development teams concerning some of the players' questions.
Personalization and equipment
The glasses half-rimmed shapers are for the moment intended only for disciples of the hand. Naoki Yoshida plans to fix this in a future maintenance.
There is a bug concerning coupons for anti-heat equipment (swimwear equipment), it will be repaired in the next update.
La preview equipment will be added in update 2.3. The development team is considering the possibility of adding weapons with an invisible appearance to believe that we are fighting with unarmed hands.
New memo cards will be added at each new level. On the other hand, there will be only two types of memoquartz each time.
Elmoria, our spanish CM, has sent the developers some new accessories and hairstyles that some fans would like to see in the game.
Inventory and servants
Regarding the duties of the servants, for the type "Field study", players can request previously obtained items only. The chances of having items are rare and it is not really on the servants that it will be necessary to rely to obtain them.
In 2.3, we will be able to visualize the 100 inventory boxes simultaneously if we have selected the appropriate option.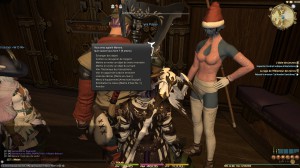 Gameplay and teams in play
Regarding the sorting of members, you can first of all use the "/ psort" command. In 2.3, the team plans to make it possible to choose the order of members directly from the team window.
The average item level will not be displayed when examining people, this feature is not added for fear that players will use it as the only selection criteria.
There will be no changes to the dungeon music. However, they are studying the possibility of broadcasting them in a loop during these.
In a live letter, Naoki Yoshida mentioned that there would be 3 ways to get high level weapons. The weapons of the zodiac are based on the third. As a reminder :

acquisition using player skills,
acquisition via currency exchange,
equipment development over time.

At the moment, 80% of the lag on the content of 2.2 has been fixed. The fault lies with the servers that received an update late on the night of March 31st.
What do you think of these returns?