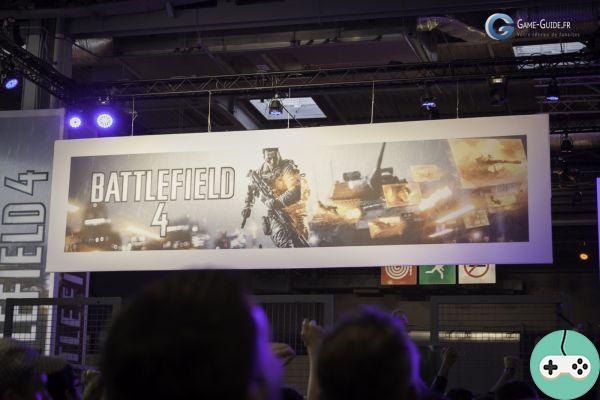 Electronics Arts / Dice was able to set the spanish-speaking public on fire for its charity tournament.
If you were there this Friday, October 1 in the afternoon, at Paris Games Week, you surely did not miss the noisy and tight crowd, located along the EA-Battlefield 4 booth. Also broadcast on the web ( with more than 5000 spectators), the show started with an exhibition match, with a mix of the 4 teams of the tournament. All the guest stars performed, along with two lucky ones from the audience. In the commentary, we could see NeomeTrixX, veteran of the Battlefield series, and the animation was provided by Luc, Salomé and Ahmed who did not stop distributing t-shirts, sweatshirts and other goodies.
During the event, we were able to admire the talents of the various protagonists: Diablox9 (crowd favorite) very solid as a sniper, Marcus from GameOne more motivated than ever, MrLEV12 and Wartek in a good mood, Momo (radio host Difool-Skyrock ), Orelsan and Salvatore Sirigu (PSG player) who played on the same PC, Kev Adams at ease with the crowd and DiGiDiX wearing his beret and sunglasses.
The atmosphere was strong before the grand finale where even the public concentrated; final between Team Panthers (GameOne) and Team Eagles (JeuxVideo.com).

Composed of Marcus, Wartek, Ismael Rabaouy, Hadi Ameur and Matthieu Ribiere.

Composed of Diablox9, Orelsan / Sirigu, Sylvain Camus, Sébastien Varsovie and Kévin Jerome.
The card played was "Paracel Storm" in Domination mode (300 tickets). The game was very lively, despite a clear domination of the Panthers, who ended up winning 206 to 0. It is therefore the GameOne team who won this BF4-AllStars and who proudly held up the trophy. They had the honor of handing over a check for € 5000 to the Cékedubonheur association. To close the event, all participants were offered an XBoxOne and dogtags in their respective names.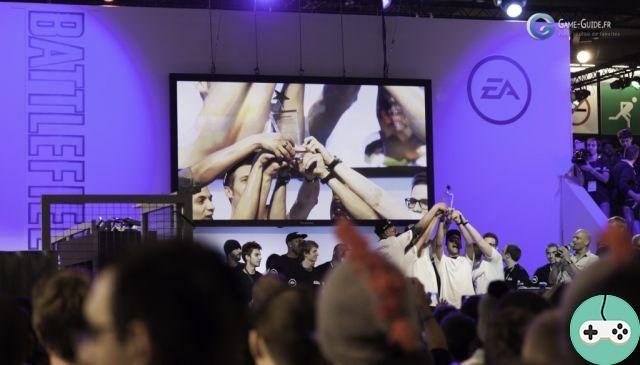 And you, did you follow the event?