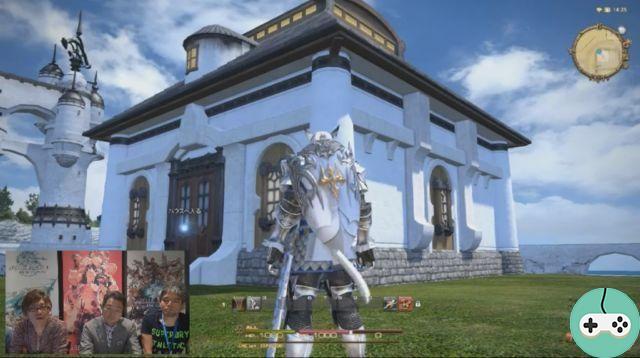 The Lodestone reveals some information about the residential area. Nothing particularly new for those who have taken a look at the 9th Live Letter, other than a few more detailed explanations.
Areas
A little more details on their geographical location:
Limsa Lominsa : the district is called Brumée and is located at Basse Noscéa - la Cédrière (not far from the Coq rouge farm)
Gridania : the district is called Lavandière and is located in the Central Forest - Brancharqué (Miroir jetty)
Ul'dah : the district is called La Coupe and is located in western Thanalan - Martelterre (near the Fourteen Executioners of Sasamo)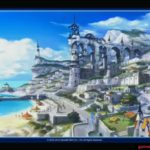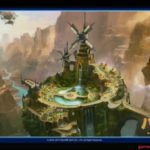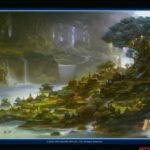 Field
The sale of land is in the form of an auction: the initial price will decrease every 6 hours. You can check its price by looking at the information panel.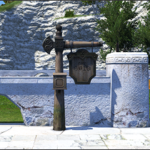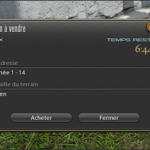 Construction
Your land acquired, you must buy a permission from NPCs. Then just use it to start building your house.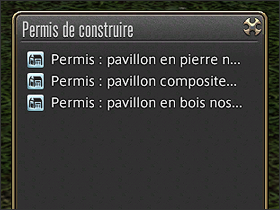 You can choose to buy land in any zone, regardless of which Great Company you have pledged your allegiance to. Your CL will only be able to buy one land for the moment. In addition, only members with the "Land purchase / retrocession" right will be able to purchase land.
Customization
Outside
You can modify elements of basis :
the roof
the facade
the Windows
the door
And others, optional :
roof decoration
facade decorations
panels
low walls
These operations are carried out via the menu Exterior. Once you have used the items, they will disappear from your inventory.
You can also place garden furniture thanks to 3 modes that allow you to place them as you wish:
move : change the location of the selected object
turn : rotate the object
remove : remove the object

A few restrictions are to be taken into account:
the number of objects that can be placed outside depends on the size of your land
once placed, the object is bound and can no longer be exchanged
some objects disappear permanently when you remove them from your land. Be careful!
Interior
You can modify the walls, floor and ceiling of your house.
There are different types of furniture : tables, table furniture (such as lamps), freestanding items (plants), wall decorations and rugs. Their placement has the same functions as for garden furniture. The same goes for restrictions.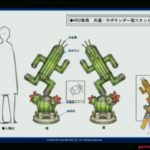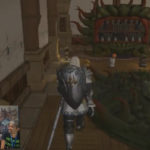 Inspiration Morbol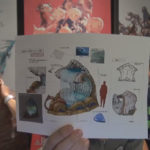 The future
The Lodestone lists the features to come in future updates for your home:
has a stable to breed chocobos
un workshop company to build vehicles
un orchestrion to play music
engines of the displays to display its pieces of equipment
un tableau simplified display
You now have a good base to house your Free Company! What do you think of future features?