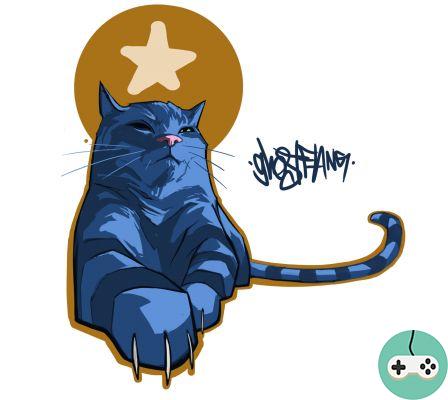 If during your games you took a few moments to stop shooting everyone, you may have noticed the real works of art adorning the walls. Created specifically by artists for the game, these graffiti were the subject of an article on the official site.
Along with the graffiti that you will find below, we learn various interesting little information about the integration of graffiti in the game, in addition to many personal details on the artistic influences of Patrick O'Keefe, senior graphic designer of Battlefield Hardline.
Thus, the graffiti goes first through a felt sketching phase. Then, after being scanned, the design has been painted and then details are added with Photoshop. The last step is to use a layer mask and a textured brush to give a worn and aged look. All that remains is for the environment designer to place the design in the game! For a graffiti to be successful, it must look authentic, drawn with a firm hand. There must be unfinished elements, imperfections, old graffiti erased ...
It was pretty quick to create the game's graffiti, no more than a few weeks at the rate of several a day.
Gallery of graphs