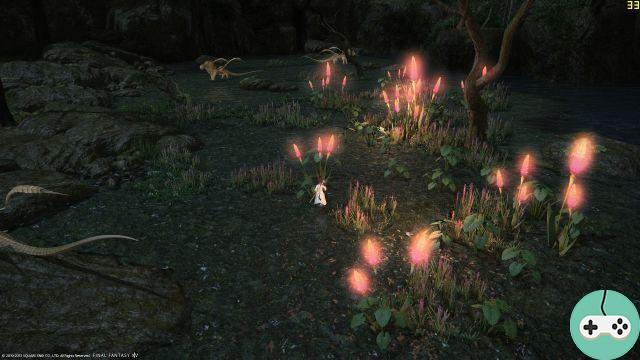 For this 4th part we will discuss the controller, audio, other game systems, other game systems and The Lodestone.
Handcuffs
The following points have been reviewed, corrected, added to phase 4:
les settings controller are correctly saved.
It is possible to set the cross bar so that it is hidden when not in use.
Pressing L3 (left stick) allows you to draw and sheath your weapon.
You can change the layout of the cross action bar to display the directional keys on one side and the 4 keys on the other.
You can customize the assignment of the keys.
La compatibility with different controllers has been increased. The team recommends using standard Winput controls.
You can now correctly aim at an enemy in front of you.
The following suggestions and remarks are planned after the release:
Slowdowns observed in joystick mode by activation in one press of LT / RT, which makes its use difficult: the team explains that "as it is possible to change the controls to constant pressure mode by developing the activation mode to one press from LT / RT, we plan to remove that. Adjustments have been made for phase 3, but we will continue to do so in the future. ".
Implement a pallet L2 + R2 in addition to L2 and R2: adjustments are planned for this implementation.
Some features are unusable, we don't know how to set them up: The team is considering posting information on player progress and recommended settings per class on Lodestone.
Implement a function allowing automatically chain combos with a touch: the text macros provided for this purpose have been corrected. The team is also considering a method that is easier to use.
Difficulty of target During Hazards, even with target filtering: The team is investigating the possibility of implementing filters and targeting circles for targeted characters who have a special icon next to their name.
The team returned to the request "Add a parameter for the action bar 1.0 for the PS3 version and the controller mode". Here is their response:
"As we have made a lot of adjustments to the way the combat unfolds, we believe that moving the action bar directly from 1.0 would not be practical for the comfort of the game. We are continuing to study the issue, but don't do not have an implementation period planned at this time. Thank you for your understanding. "
Audio
The megalocrabs no longer make a dinosaur sound when moving.
Music and sound effects would sometimes stop in-game: this is fixed.
Add an option to let the background music play in loop: There are no plans to implement this option but the team is considering a new system to play music continuously.
The sound effects some classes lack power and depth: many sound effects have been reviewed in phase 4, here are the details:

Gladiator : Swift Blade, Savage Blade, Raging Blade, Halone's Rage, Circle of Fate,
Pugilist : Punch Volley, Direct Punch, Lunging Punch, Haymaker, Death Touch, Twin Serpents, Destroyer's Strike, Steel Charge, Demolition, Howling Fist,
Marauder : Mighty Blow, Fracture, Skullshatter, Mangle, Brutal Swing, Domination, Cleaver of Justice, Eye of the Storm, Tomahawk, Butcher's Block,
Master of Hast : True Breakthrough, Feint, Vorpal Breakthrough, Powerful Breakthrough, Impulse, Sweeper, Total Breakthrough, Spike of Fate, Disembowel, Ring of Brambles, Piercing Claw,
Archer : Mighty Archery, Straight Shot, Venom Bite, Flaming Arrow, Completion, Swift Song, Searing Salvo, Shadow Shackle, Traumatic Arrow, Bleeding, Merciless Burst, Repulsive Shot, Wind Bite,
Elementalist : Extra Earth, Medicinal product,
Occultist : Extra Ice, Mega Ice, Extra Fire, Mega Fire, Mega Lightning,
Paladin : Inner spirits,
Moine : Rockbreaker, Dragon's Lock,
Guerrier : Inner Beast, Iron Cyclone
Dragon Knight : Leap, Spinebreaker Dive, Elusive Leap, Dragon Dive,
Bard : Enemy Requiem, Martial Peanut, Mage's Ballad, Deadly Rain,
White Mage : Miracle,
Black Magus : Frost, Blaze

There are no plans to adjust by default the volume of music deemed too low compared to sound effects and dialogue sounds.
There are currently no plans to implement various options audios such as turning off sound effects of fights.
Other game systems
Now when you teleport to Ul'dah, the entrance to the square will be in front of you.
When you log out in the hostel your character will go to bed.
The cost of boat trip has been decreased.
The / wait command works when you add small numbers.
The following remarks and suggestions will be implemented after the release:
Currently you cannot pass some cutscenes. Adjustments will be made for the next update.
Implementation of a function automatic sorting in the Arsenal: This is not planned but the team is considering how to improve the system as well as the possibility of being able to sort manually.
Implement an option to skip viewing the cutscene while riding the boat or aircraft, and add routes where you can fight or fish: team response: "We pay a lot of attention to advantages and disadvantages of being able to take the cutscenes on board the ship and the aircraft. We will study the issue of free routes by sea separately. ""
Being able to get into the water up to a point: the team has some ideas under their belt to take advantage of geography such as the possibility of To dive in the water to be able to advance.
It is not planned to be able to send Mog couriers to someone who is not on their friend list. This has been intentionally blocked in order to avoid harassment or other unwanted behavior.
It is not planned to be able to add in our friends list players from a other world (server) or offline players. The team is thinking about a system for interacting with other worlds in the future.
Many players have requested that speech bubbles appear when talking to people close to our character. The team explains why this suggestion is denied: "However, we determined that it would be difficult to use this system for chat due to the display lag. Even though NPC conversations are not displayed, these are not dialogs needed to play, and such a system for chatting would require constant memory resources, which makes this difficult. Taking into account the expansions to come, it is very difficult for us to allocate these. memory resources, which is why we do not plan to adjust this. Thank you for your understanding. "
There are no plans to implement an audio chat for the PS3. The team does not want players to feel pressured into using this feature if it is officially supported by the game. You are free to use any chat program to communicate with your fellow travelers.
There are no plans to add an Etheritis to the Sunset Bay, because of the evolution of the main scenario.
It is not intended to appear offline for players in your blacklist. This function could cause slowdowns.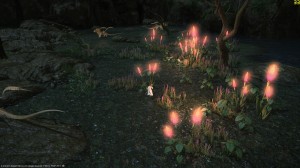 Free Companies
Add a field to send Comments to members individually, possibility of inviting players to a CL when they are offline: we will have to wait for the release to see what the team has implemented.
Add connection notifications or individual disconnection: the team continues to think about how to make all this visible through the log filter. They are also studying the possibility of adding this as a parameter within a free company.
There are no plans to increase the limit on the number of characters for rank names.
Add a recruitment panel for free companies, linkshells and teams: the team first returns to the CLs, explaining that they are thinking about a search system as well as a way to develop the company profile. From phase 4 you can add a company presentation profile for those who are not part of it. Regarding the Linkshells and teams there is no adjustment planned.
Mission tool
From phase 4 you can restart a Primordial fight after a failure.
When a player first competes against a piece of content, the team receives a bonus if the mission is successful.
The following remarks and suggestions are expected after release:
Add a system to find a team on the same server : The topic had already been covered and the team came back to it by explaining that "For the release, we are focusing on the speed of the research for the mission tool. If we implemented different research systems, it would affect the speed. Once all players are familiar with the mission tool, we will consider the possibility of implementing a different research system after release. "
Possibility of restarting the dungeons in case of failure without having to dissolve the team: it is under study.
Possibility to exclude players in the mission tool: setting up a voting system allowing to exclude a member during a next update.

Fixed order of roles during research by the mission tool: oneself / tank / healer / DPS: study of a system allowing the automatic alignment of roles once the research has been carried out.

Prevent players from leaving if they are targeted after causing problems or leading other players towards enemies: From phase 4 if a player leaves in the middle of a piece of content, he or she receives a time penalty. The team plans to make adjustments so that players cannot leave the game if they are targeted.
Facilitate team composition so that it is easier to determine which class is necessary: ​​implementation of an interface allowing to know the different participation requests for each content.

The confirmation window is often displayed unexpectedly when searching with the mission tool and it is possible to accidentally press "Cancel": study a configuration parameter in order to receive a team invitation to using a subcommand, which will only appear in the notification window at the bottom right of the screen.

When using the mission tool with a team of 2 DPS, it is often displayed "DPS 1/2": adjustments planned.

Possibility for maraudeurs to switch from a tank role to a DPS role and vice versa: the team is thinking about a system of multiple roles for job classes. The system currently in place emphasizes role clarity and search speed
It is not expected to be able freely assign roles when the team leader launches the mission tool after their group has been formed. You can use any roles you want when putting together a team before using the mission tool to go there.
It is not planned to be able to select a specific server when you are in the queue, explanations from the team: "The mission tool links players from Worlds assigned to the same data center. When they are grouped together, an instance is created in this data center. In the event that you were to log into a remote datacenter, there would be more latency. In order to ensure that everyone was playing comfortably, we created the system so that the grouping takes place within the room. 'a single data center. "

Make sure that the same classes / jobs are not sorted by DPS when searching for players:

Regarding this role, the system distinguishes between melee DPS and ranged DPS, but since the algorithm prioritizes research speed, if this is too long, the same classes and jobs for DPS can be on the same team.

You already have a timeout before the fights to discuss with your team. There are no plans to add any.
There are no plans to add a animation when you change from zone to dungeon.
There are currently no plans to add more role combinations than the one currently in place (2DPS, 1 tank, 1 healer.)
The Lodestone
The following functions are foreseen:
Add button "I like": It is planned to integrate connectivity with social networks to share on external sites," likes "and tweets. The "Like" button for newspaper articles in Lodestone is provided after release.
Do not use a "pop-up" window to connect to the PC version, as this is linked to "phishing": All information will be imported to the screen upon connection.

My character's outfit and appearance on " My page " do not match: Server capacity will be increased to reduce slowdowns.

Un filter by race for character search will be implemented.
Adjustments will be made on the silhouette profile images and character equipment.
Display of the free company profile as it is in play.
L'profile picture for the comments is too small: the team is aware that depending on the type of face and the desired expression, it is difficult to clearly distinguish the image. They are considering replacing them.

filtering of the most recent blog posts by language on the home page: after release the team is looking at how they can adjust this using an extension to the Community Wall system.

when comment is deleted, leave the choice to display or not "This message has been deleted by the user" or allow the message to be modified: the team explains that they plan to "adjust this by deleting the message" This post was deleted by user "after a comment was added. However, as there is a possibility that the context may be lost in the Newspaper and Free Company forums, we plan to keep it posted."
Adding a notification when mail arrives via the post office Mog.
It is planned to implement a filter system for "My Wall". You can display whatever you want there.

"Add a system to track the people I followed, as well as the date, and the messages I left comments for": the team thinks of posting this on My Wall first, then using the intended filter system.

Display the number of people who have consulted our newspaper: it is planned todisplay the number of views, but no date was given.
Possibility of'send messages to online / offline players via Lodestone: under consideration via the Mog mail service.

"As was the case with The Lodestone 1.0 roadmap, making the site more like a blog where you can embellish text and add text to images": the team first wants to implement a function allowing blogging in-game. Layout and image integration will come later
The following remarks and suggestions are under consideration:
Add a brighter background color: this suggestion touches on The Lodestone's page design. The team needs to think about how best to integrate this.
Increase number of images that can be added to log messages.

When disconnection, give the player the freedom to choose what equipment to display rather than leaving the equipment the character had with them the last time they were disconnected.

Add a page to facilitate consultation of infos members such as their class, job and level.