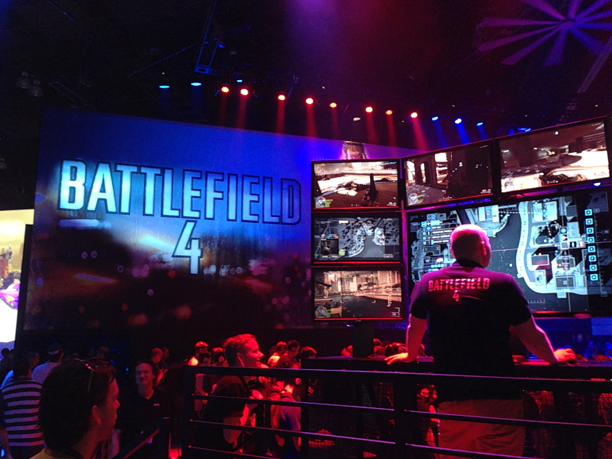 We stay in the thick of it, if you saw the Battlefield TV video in the news just before, it was about spectator mode. The official blog has just released an article on this subject which provides us with some details.
Fans have been waiting for this for some time now and we're happy to confirm that Spectator Mode will be on the schedule for Battlefield 4! If you have watched our live streaming on the multiplayer broadcast from E3, you have already been able to experience a first version of this mode. In this post, we will introduce you to what it is in more detail.

In our EA press conference on June 10 at E3, we announced that Spectator Mode would be featured in Battlefield 4. The audience response has been overwhelming. We knew you would like it but we must admit that we were really impressed by the enthusiasm of the community! Today we will answer your questions and introduce you to this new mode in more detail.
First of all, a little reminder: Spectator mode (like the game itself) is still only at the pre-alpha development stage. This means that we are still modifying its functionality, design and implementation.
If you attended our live streaming yesterday from E3, you could discover a gameplay video without editing of the multiplayer map "Siege of Shanghai", as well as a first version of the Spectator mode in the heat of the action.
And since there is nothing more telling than seeing the game itself, we wanted to show you a real 64-player game, as well as a first look at Spectator Mode. But what we're unveiling at E3 is just a taste of what you'll find in the game. Spectator Mode is going to play a vital role in the development of competitive online gaming, and we also know that a lot players will use it to analyze the game mechanics, try to improve, or even create videos for the "Only in Battlefield" contest and find these unique moments during intense games of Battlefield 4. It's with with all of these ideas in mind as we continue to develop Spectator Mode.
We will have to wait a little longer before Spectator Mode is finalized, but we knew your feedback would do us a lot. That is why we are so keen on these meetings with the public at trade shows. Below are the answers to some of the questions we've received so far about Spectator Mode.
Please let us know your thoughts in the comments below! And we're counting on you for the next two days of live streaming from our multiplayer booth at E3!
The different colors of the objectives and the soldiers, what is it for?
The current version of Spectator Mode allows spectators to quickly identify the two teams (one colored blue, the other colored red). This does not necessarily apply to the first person view as the color coding is different and more grainy, with green indicating a squad member, blue a team member, and red an enemy. We are currently looking to implement a color coding system that is both consistent and clear, to ensure continuity between parties.
What is the yellow menu bar at the top of the view for in Spectator mode?
This is a provisional element that will be changed in the final code. It will indicate which player you are observing so that you can immediately visualize the battlefield.
I saw some bugs in Spectator mode. Is this normal?
Much of Spectator Mode and Battlefield 4 are still very early in the development process. The code, at this point, inevitably contains imperfections of this kind. The final product will be quite right, but we wanted to give you a taste of what to expect.
In choosing to unveil Spectator Mode now, one of our main goals was to get interesting feedback from players. So do not deprive yourself especially. Share your thoughts in the comments below and let us know through the Battlefield Twitter account, Facebook, and the Battlelog forums.