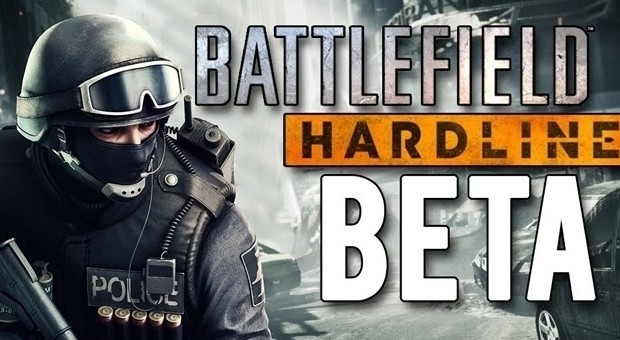 Since February 3 and until Tuesday February 10, the hordes of players have been able to indulge in real modern games on the three game modes offered by the beta of Battlefield Hardline. Hellish pursuit, Conquest large-scale and fashion Robbery are the three game modes, all bring their lots of new features, and it is good for the Battlefield franchise which could start to run out of steam.
Against 32 players you will fight
We do not change a game mode that makes players happy: the Conquest mode remains THE most played game mode on the Battlefield servers.
With still as many vehicles and pre-positioned weapons of all kinds on the maps (Smaw, Rpg and other large machine guns), the Conquest mode remains what is called in the jargon a "merry mess". We were already used to it with Battlefield 4, but Battlefield Hardline offers something faster, more efficient, with much shorter vehicle respawn times.
In short, everything is gathered to ultimately have a proper battlefield.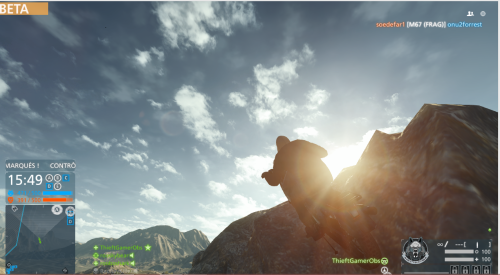 Un mix entre Need for Speed et Battlefield
If we are used to driving in US Army tanks and armored vehicles, when it comes to driving at full speed in a sedan or in a tank truck, that's another story ... With the mode Hellish pursuit, the objectives will not be simple inert flags planted here and there, no.
In this game mode, the objective is literally the car, nothing but the car. But it is not enough to climb inside to hope to collect points, it will be necessary to drive quickly, very quickly. Of course, there are a number of people who can go up there, and that's where things start to get funny.
Your friends can sit next to you and pop their pretty little heads out of the window for a 360 ° shooting angle. Armed with rocket launchers, a simple 5-seater car can transform into a tank in no time ...
Who stole the merchant's orange?
If it's not you, it will be the opposing team! Indeed, in this mode Robbery, the criminal teams will face the police brigades. The scene takes place in a rather chic building and it will be a question of drilling a safe about one meter thick. When it is done, it will be necessary to bring the money from point A to point B, and start over a second time to end the game. But that's without counting on the nice police officers who will be delighted to put a spade in your wheels (see very hard tonfas). And to make it more difficult, the point where the money is located is reasonably far from the point of extraction. We wish you good luck, gentlemen robbers.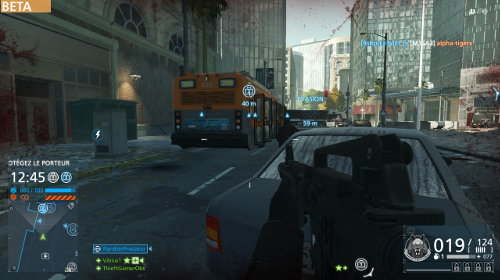 This mode is not available, but we are talking about it anyway!
And as at Games Managers we are crazy, we always want more, we also invite you to talk about the mode Rescue. Yes, I know, the Rescue mode was not available during this open beta of Battlefield Hardline, but it will indeed be present in the final version of the game. 'have only one life (unless you are revived), and you have two gameplay options:
Either you are the police and your goal will be to free the hostages (or kill all the terrorists to the last).
Either you are a terrorist and your goal will be to kill all the police to the last (or kill all the hostages to the last).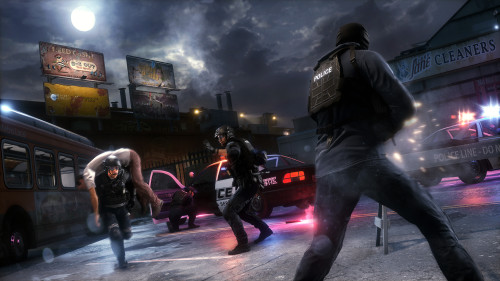 When I had the opportunity to test the mode (and believe me when you play against a member of the FNATIC it's not easy), the gameplay was very similar to a Counter-Strike or a Rainbow Six Siege. In short, you have understood the principle, it remains only to wait for the release of the game to get your hands on it.
And you, which game mode did you prefer?