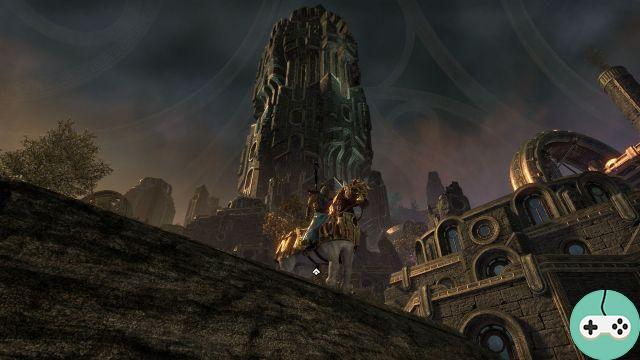 The Clockwork City is the latest DLC game pack for Elder Scrolls Online. Available since October 23, 2017 on PC and available from November 7 on PS4 and Xbox One, the latter allows us to discover a new area full of mysteries, secrets and plots!
The story of the pack will take us to the heart of the Mechanical City in order to unravel its secrets! Impossible to say more about the storyline of the spoiler-free pack. The main quest is quite long, interesting, and full of twists and turns.
The pack also includes its share of side quests. Some are only small quests "without interest", of the kind just to help an NPC in a galley, but we are also entitled to more complex quests, which allow us to learn more about this strange world that we travel through, on the company that makes it up, the beliefs in force ... In short, the writing of the quests is of the level that we are used to seeing in ESO, so that good things and addresses many themes, as we is used to seeing them. Thus, serious themes such as societal groups, beliefs, religion or science are discussed. The latter are very well treated especially since it is a world with particular customs and beliefs, which are very far from what we know in Tamriel.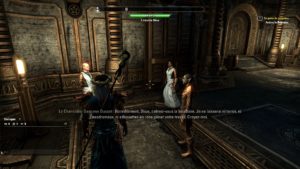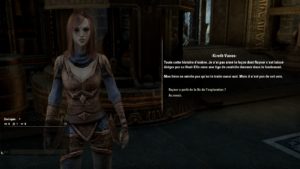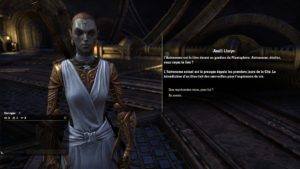 As for the Mechanical City, it is purely and simply the realm of the mechanical God Sotha Sil (also called "Seth"). Built entirely by this god, this domain is entirely artificial, like its creator, filled with mystery and secrecy. After all, Sotha Sil is considered the God of mysteries and secrets.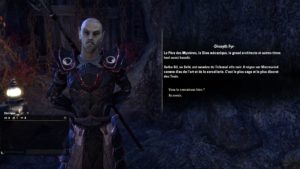 The Mechanical City is difficult to describe or even to grasp. The way the world works is completely different from what we know, even time passes in it in a different way. Legends say the Clockwork City is a miniature representation of all of Tamriel, all built under a glass dome. Entirely composed of mechanical assemblies, be it animals, flora, buildings, even the inhabitants are largely mechanical!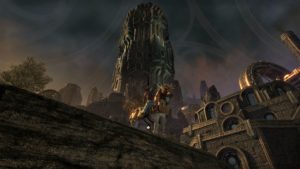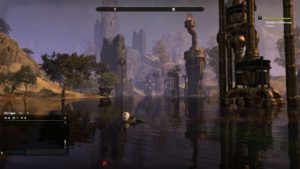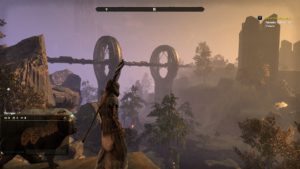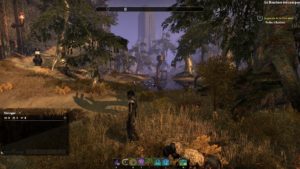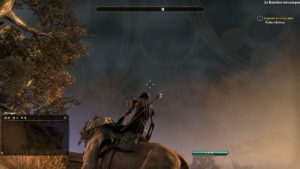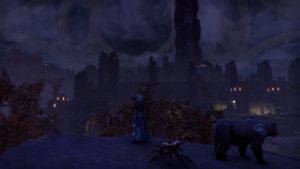 This therefore allows us to discover new enemies, the fights will offer some small surprises in the attacks, against, dodging ...
Who says new area also means new places to discover, fights and successes. We are thus entitled to two boss fights outdoors. Unfortunately, considering how crowded it was in the early days, it's hard to enjoy the fights well, with bosses dropping in less than 5 seconds after they appear. On the exploration side, there are a few solo dungeons, ruins and, of course, a few mundus stones to collect. There is also a new group dungeon present, but I haven't had a chance to try it yet.
The "outer" map is slightly smaller than that of other packs (Brotherhood or Thieves Guilds), but this is compensated by a larger "underground" area. Indeed, part of the adventure will take place indoors, in the basements of the city. These areas seem small at first glance, but are made up of several floors and are labyrinthine.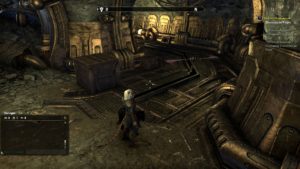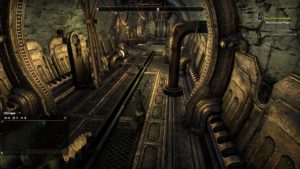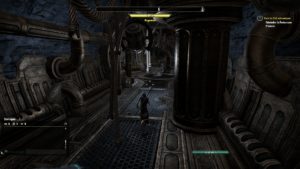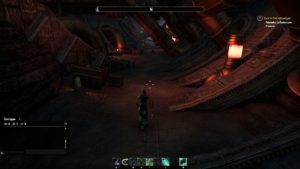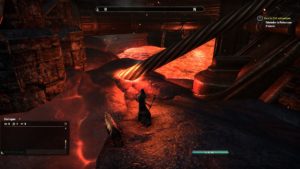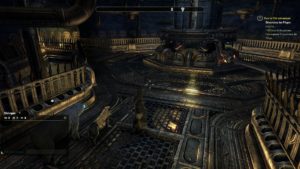 There are loads of things to do. Between quests, dungeons and exploration, there are no less than sixty achievements (if not more!) To accomplish. In addition, this pack also offers its share of daily missions that make us travel everywhere and ask us to achieve many and varied things.
On the occasion of the release of the pack on ESO, The Elder Scrolls: Legends is also being expanded with a brand new extension: "Return to the Mechanical City". This expansion brings 50 new collectible cards as well as 35 new scripted missions in which the player will have to go in search of lost treasure and build industrial wonders that will awaken the mad scientist who lies dormant in all of us!
Conclusion
This expansion pack is really good. I was a little apprehensive at first when I saw the size of the map, but in the end, it's perfect. The fact that there is an enormous amount of content indoors (underground, etc.) makes up for the size of the smaller area, compared to other packs. As for the atmosphere, it is quite exotic to see so many entirely mechanical things and creatures. The lifespan is really important and offers many hours of play and ride! This game pack is available for 2000 crowns in the in-game market or for free if you are a subscriber!