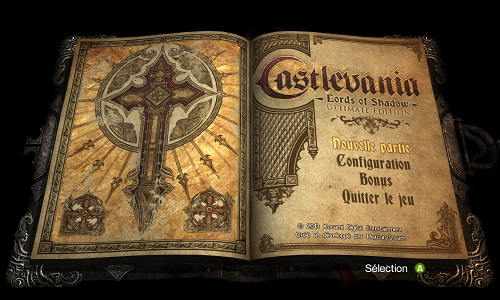 It took almost 3 years for PC players to benefit from a port of Castlevania: Lords of Shadow, a long wait but still worth it.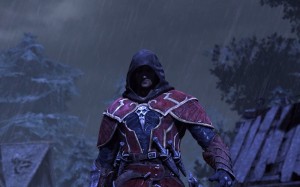 The class !
Castlevania in 3D was never a huge success until this game, Lords of Shadow. Some people mistakenly call it Beat'em all, while the game is much less nervous than a Devil May Cry for example. We are, in my opinion, closer to the A-RPG. Graphically, the game is very worked, the porting is particularly successful apart from the cutscenes which are not reworked.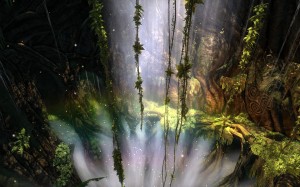 An overview of graphic quality
The game introduces Gabriel Belmont, of the legendary vampire hunting family, a character with exceptional combat skills who travels to find a way to stop the spread of evil on Earth. Yes, said like that, it sounds cliché but the scenario is well shot and the end of the game .... well, you'll see, but it's epic!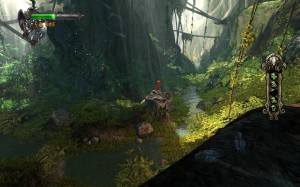 The sets often make us feel very small.
Let's talk a bit about the game itself and the mechanics. It must be admitted that it is quite linear but if the atmosphere of the game grabs you, you will hardly take it into account, if at all. In terms of fighting, it's very basic but the system of techniques to learn quickly makes the game more diverse. The boss fights are difficult but nonetheless very interesting, often offering a different phase of gameplay. Magic is also part of the game to improve your chances of survival and avoid always pressing the same two buttons.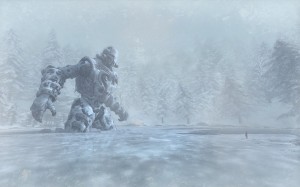 An example of a "little" boss.
Lifetime level, we have no complaints: although one of the two DLC is completely obsolete, allow about thirty hours to complete the game, which is really correct for a game at this price. Even if the game does not have a great replayability, it has the merit of having 3 difficulty modes as well as a certain challenge if we are looking for 100%.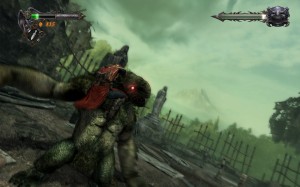 I told you to smile for Games Managers!
In terms of the soundtrack, nothing to complain about. The themes are always well chosen and adapted to the context. The sound effects are just as well done. As much to say to you that for the immersion, it borders on perfection.
You will have understood it, it is a game for which I had a huge crush: I highly recommend it. I'll leave you with the trailer for the PC version, just to be able to see what I couldn't show you:
The game is offered at € 24.99 on Steam. Be careful, it is better to have a controller to really enjoy it.