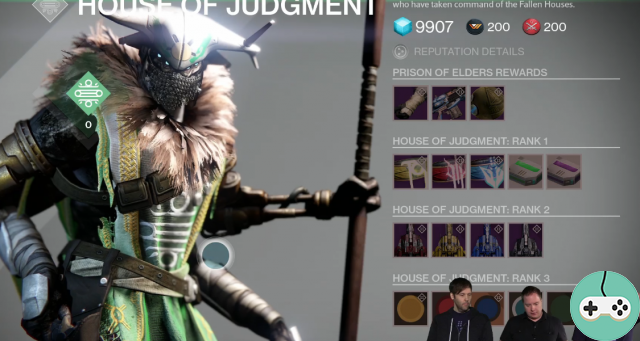 Warning ! If you want to experience Destiny's next DLC "House of Wolves" for yourself, we don't recommend reading this article.
To conclude our roundup of the new characters of the Reef, we are going to take a look at Variks, le Loyal, a Fallen from the House of Judgment. In addition to being head of the House of Judgment, he also happens to be our intermediary with the Veterans Prison. Note that this new area will be dynamic and will therefore have weekly changes.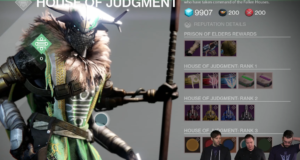 First of all, we will start by talking about the equipment that can be obtained in three different ways:
You can get your equipment during your battles in the Veterans Prison.
You can purchase your equipment directly from the Reef.
You can get your equipment through an item called the "Chance of Judgment".
Be careful, however, you are limited to a certain number of equipment and other accessories per week in order to remain within reason. In addition to this equipment, you will have the opportunity to obtain Fallen Hearts and Tokens of Judgment which can be used from Variks by opening various chests in the Veterans Prison.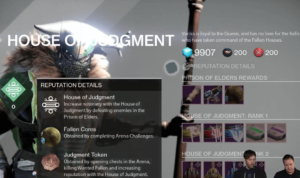 When it comes to House of Judgment reputation now, you will gain reputation by killing enemies in the Veteran Prison and completing Fallen Assassination contracts. As for the rewards, here is what you can get based on your Rank:
Rang 1 - Class Items + Special / Heavy Ammo
Rang 2 - Vessels (in the colors of the Fallen Houses)
Rang 3 - Dyes
The weapons that you can buy or obtain in Arena mode will be around the theme of the Fallen and will do more damage to this type of enemies. You will also be able to generate Orbs of Lights with certain pieces of armor.
Do not hesitate to share your opinions or questions with us in the comments.