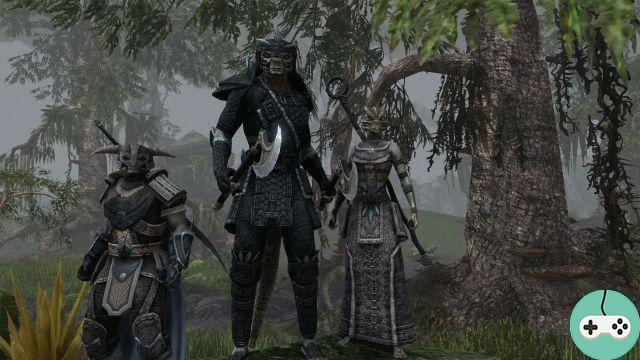 MondesPersistants member Tyffyn had the opportunity to play Elder Scrolls Online during a visit to the studios (pooh the lucky one) and he's coming back from Baltimore, after being able to play TESO for 4 hours, in 3 articles full of interesting information that I invite you to read:
They were also entitled to 14 high quality images presenting the game from all angles (see here).
What should we take away from this return? Basically, Tyffyn loved his test and really thinks TESO will be "huge". I put in bulk what I retained (of course, to be sure not to forget anything, I advise you to read the entirety).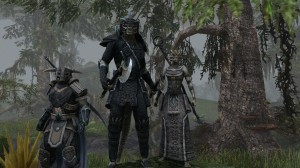 Generalities
system of "Stones" conferring bonuses with the possibility of changing them near another
consequences of his actions directly in the world
TESO, the game and the interface
graphics: classic in the tradition of Skyrim, with a world rich in colors
sound: calm and deep
minimalist interface
inventory: 50 places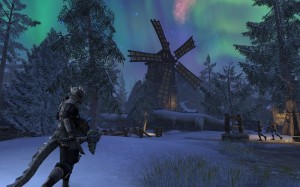 Gameplay style
dynamic combat (Skyrim style)
collaboration between PCs and NPCs for skill synergies
playstyle: attack on the left click, parry on the right click, powerful spell on the left long and 6 abilities
combat style: depending on the weapon equipped (weapons / armor accessible to all classes)
progression established by attributes (health, magicka, stamina), abilities, weapons and armor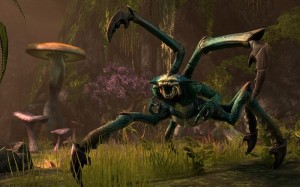 Social features
import friends from social media (Facebook, Twitter, Google+)
a single mega server (maybe 2 if a European)
globally unique name / first name
several guilds at the same time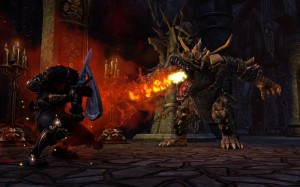 Main features
solo content including beyond the 50
group content: raid, dungeons, public dungeons (from level 5), epic dungeons
pvp content with Cyrodiil (from level 10), area contested by the 3 factions
exploratory type crafts
That makes information! What do you think ? I give you the links of the original articles (part 1, part 2 and part 3). What did you find most interesting / appealing to you?