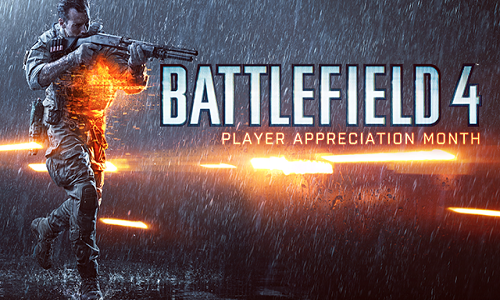 The General Manager of Dice would like to thank all Battlefield 4 players. That is why February is going to be a very important community event.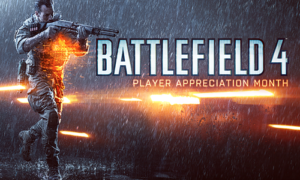 So how does it go?
Every day, every time you start a game, you will receive a gift containing camouflage, experience and accessories. For the days of the week, it will be Bronze Battlepacks and on weekends, it will be the Silver Battlepacks. A great way to end or start your progression to rank 110.
On top of that, a Double EXP weekend is planned for all users. Premiums will have a second Double EXP weekend.
The Grenade and Handgun Shortcut Set will be unlocked for all players, allowing you to play with weapons you've never tried. Players with the premium will also have all the DMR and shotgun shortcuts. These sets may not be available on February 1, but the exact dates will be communicated as soon as possible.
Missions bringing together the entire Battlefield 4 community are also planned. For the moment, we just know that the mission will be to collect the most plates in a specific time. Maybe we'll see, like in Battlefield 3, players from each platform compete against each other, to see who gets to the goal the fastest?
Finally, discussions with the developers of DICE will be organized. Details will be disclosed at a later date but we can expect many players to follow this closely.
February is going to be very busy!