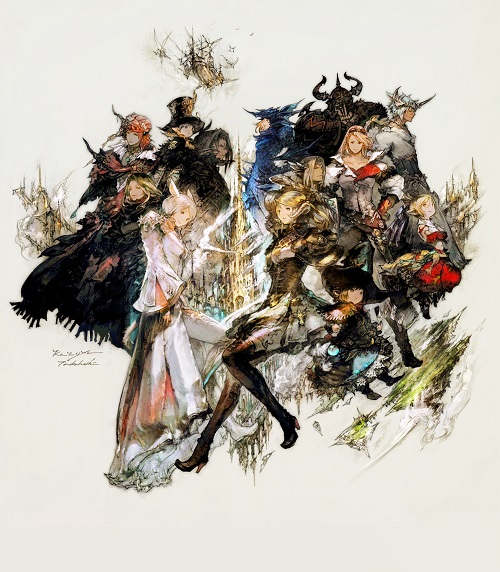 For this 60th letter, Naoki Yoshida apologizes for not having written a letter since November, but hey we have since a live letter every month. It was inconceivable today not to write one for the expansion's release.
It explains to the novice player what an extension is and why it is paid. In addition, we are entitled in detail to the additions of Heavensward: Ao ra, flying mounts, as well as new jobs and new spells.
Good reading !
60th Letter from the Producer
Hello everyone ! This is Naoki Yoshida, producer and director of FINAL FANTASY XIV. I know my last letter was in November 2014, but as I offer you a LIVE version every month, I hope you don't hold it against me. (laughs)
Today is a special day for FFXIV, and I couldn't miss this opportunity to post a letter. Indeed, June 26, 2015 marks the official launch date of Heavensward, the first expansion for FINAL FANTASY XIV!
Those familiar with MMORPGs know what an expansion is, but for newbies who are new to this type of game with FFXIV, I would like to briefly explain what this term refers to. Simply put, an expansion is an extension of a game. In the case of Heavensward, it is a direct sequel to A Realm Reborn.
One of the big news in this update is the addition of flying mounts. Following this implementation, we have greatly changed the rendering mode of the scenery as well as the data transfer system. This allowed us to add many areas much larger than the previous ones.
Thanks to this expansion, you will not only be able to increase your item level, but also the level of your characters. Of course, existing classes and jobs all have new actions. Added to this is the arrival of Ao Ra, a new race that will allow you to change the appearance of your character.
FINAL FANTASY wouldn't be FINAL FANTASY without a worthy story. The new story arc of the epic will make you live unforgettable moments, worthy of the greatest RPGs!
This expansion is certainly paid, but it offers you as many quests and game elements as a full RPG. In addition, it will allow you to take advantage of the updates of version 3.x which promise to be as thrilling as they are fun.

It's been a year and ten months since A Realm Reborn was released. If we go back to the very first version of the game, FFXIV has been around for four years and eight months now. So much has happened in these few years ... Legacy players who have supported FFXIV since its inception will have had to wait almost five years for this expansion to arrive.
The city of Ishgard proudly sits north of Coerthas since the game's launch in 2010.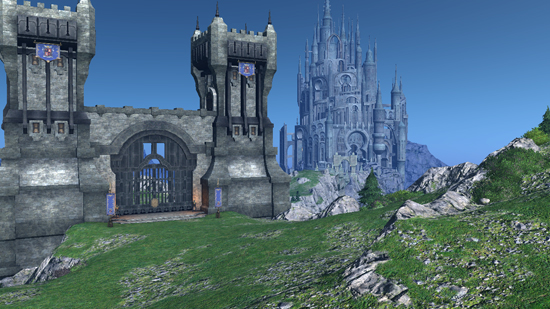 After all this time, you will finally be able to cross the Doors of Judgment and walk along the Advance of Faith ... The wait must have seemed endless, but your patience will be rewarded!
Heavensward is the first expansion for FFXIV and the second chapter in Eorzea's long journey. I know that I set the bar very high for this update and that, through my fault, the development teams were forced to work on an extremely tight schedule. Despite the difficulty of the task, the development team, the management team and I have put all our know-how and our passion to achieve a work that meets your expectations.
This update will undoubtedly involve its share of small problems. I know this is no fun for you, but you should expect to run into some congestion issues as well as some emergency maintenances in the early days. We are counting on your understanding in this regard.
Finally, know that the development teams are already working on the next major update as well as the second expansion of the game. FINAL FANTASY XIV has not finished surprising you!