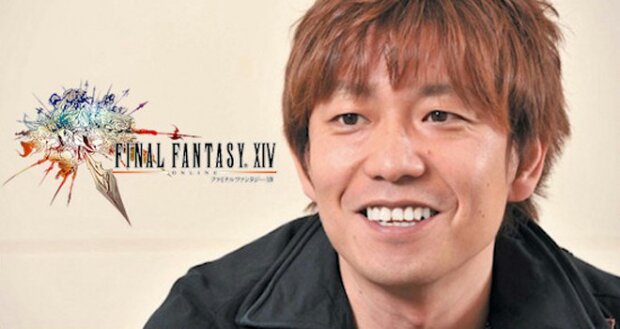 It is through the official forum that Naoki Yoshida, in the afternoon, allowed himself an update on the situation of the servers of Final Fantasy XIV. As you know, Square Enix had to suspend digital sales of the game, Naoki Yoshida's message allows us to see more clearly the extent of the problem and returns to the main questions of the community:
Number of current connections and forecasts: a surprising success, better than their estimates
Why connection restrictions are needed: Not every world can contain THAT 5000 connected characters
Character creation limitations: limitations (connection / creation) will be lifted as soon as people distribute themselves in the game
Addition of world and lightening of the congestion: new worlds planned, at the end of the tests
Characters connected but inactive in the game: automatically disconnecting players after a time of absence is under study
I'll let you take a look at the entire message for a more detailed explanation of each concern.
Message de Naoki Yoshida
Information on access restrictions and upcoming measures
This is Naoki Yoshida, producer and director of FFXIV: ARR. For several days, connection and character creation limitations have been disrupting the game and I'm sorry. I would like to take some time to take stock of the situation and give more precise explanations.

Number of current connections and forecasts
By the night of the day we announced that we were going to restrict download sales, we hit a peak of 218 simultaneous connections. FFXIV: ARR is available globally, so rush hour varies by region. If that number of connections were bundled into a single area, we would probably have 000 to 300 simultaneous connections. As you are no doubt aware, FFXIV: ARR is in an exceptional situation in the MMORPG market, being in its second launch. . We were expecting a new, somewhat quieter release on its start, but unfortunately we were surprised with rapid success and a large number of players far exceeding our estimates, which prompted us to put in some limitations and take action. emergency to preserve the stability of the game, by pushing the capacities of our servers to the maximum. These connection limitations unfortunately affected a large number of players.
These problems are directly my responsibility, I ask you to accept my apologies. I underestimated the number of sales and we therefore forecast insufficient capacity for our servers.

Why connection restrictions are necessary
Each World of FFXIV: ARR has been designed to contain 5000 characters connected simultaneously. It is not a question of the number of characters on each World, but of the number of people who can theoretically play at the same time on the World. Beyond this number, connection problems and server outages may occur. However, when a World goes down, the concentration of connection attempts that follow its reestablishment may in turn cause new problems affecting all Worlds this time. places a limit on the number of connections. This limit is not, however, constantly active: we monitor the number of connections 24 hours a day to temporarily lift the limit when the Worlds are a little less crowded.
The peak gaming hour for each region is approximately between 21:0 p.m. and 00:XNUMX a.m. local time. The limit is frequently in place on these time slots, and it will be until we can address the causes of the problem. We will indeed make sure to gradually lighten the congestion of the Worlds by adding servers and other measures detailed below. We ask for your understanding and cooperation so far.
Character creation limitations
As we explained, a World is planned for 5000 characters connected simultaneously. Of course, a much larger number of characters can be created on each World. This figure of 5000 corresponds to the case where the characters are distributed across the different zones of a World.
However, the first days of the game, the characters are still at a low level and tend to be grouped in the same places. This of course means that monsters are becoming scarce in these areas and there is a high risk that localized clutter issues will arise.
As you all play in different conditions and evolve at different rates, there is a good chance that the characters will be better and better distributed over time, which will allow us to gradually lift the restrictions on connection and creation. character.
Our teams currently monitor the density of areas in each World 24 hours a day and activate or deactivate connection restrictions very precisely when necessary.
The character creation restrictions will also be gradually lifted, but this may take time, as it will be necessary to ensure that the characters created are well distributed over the different Worlds. We thank you in advance for your patience during this period.
Adding people and lightening the clutter
A server is a high capacity computer. Each World is made up of several dozen machines acting as a server. To add a World, we must therefore physically set up several computers, install and configure the software and perform tests to verify that they are working properly before opening them to the public.
As the open beta phase was accessible to all without conditions, the number of participants was for us not very representative of the number of connections to be expected at the official start of the service. At the time of early access, which started a few days before the start of the official service, we saw a strong enthusiasm and decided to increase the capacity of our servers planned. As of August 25, we started preparations to add new Worlds.
Right now, we are almost done preparing these servers and are in the process of completing testing. This addition of Worlds will allow us to greatly increase the number of players who can connect globally, which will greatly facilitate access to the game.
At the same time, we have optimized the operation of the mission tool's servers, which allows us to create teams for group missions. We continue to work to decongest these servers as much as possible.
Mission Tool Servers currently split the 50 Worlds from the two data centers in half, to consolidate 25 Worlds at a time. With the addition of future Worlds, the theoretical capacity of these servers will be exceeded, which is why we plan to divide the Worlds of each center into sub-groups which will be treated separately by the mission tool. This will allow a much larger number of players to access it.
The development and management teams are currently focused on these two tasks (adding Worlds and decongesting servers), and hope to have completed the final tests and settings by the end of this week or early next week. We ask you once again for a little patience until then, making sure that we do everything we can to offer you a comfortable game and good access conditions as quickly as possible. The precise date for the implementation of these measures will be announced shortly via the news on The Lodestone website. Thank you again for your patience and understanding.
Characters connected but inactive in the game
A number of players have asked us to take action on characters that are logged in but inactive in the game (absent), wanting them to be logged out automatically after a certain period of time. The implementation of this function is under study, but our resources being entirely focused on the addition of Worlds and other decongestion measures developed above, we give priority to the latter. Thank you for your understanding.
Once again, we are working tirelessly to resolve all of these issues promptly and please accept our apologies for any inconvenience. Thanks for your patience and comprehension;
When all these problems are dealt with, we will study measures to compensate for these inconveniences, such as for example an extension of a few days of the duration of free play.
We are sorry to see that the success of the game has exceeded our expectations to the point of making it difficult to access. We're sorry to have to limit game connections accordingly. Once again, we sincerely apologize for all of these frustrations, and thank you for your support and understanding.
Encouraging speech at first sight! We should undoubtedly see improvements in the days and weeks to come.