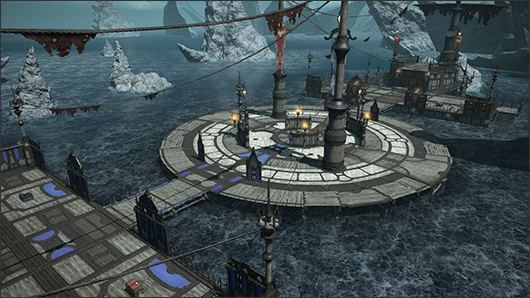 Update 3.2 will bring several new features, especially on the PvP side. Among these new features, a brand new combat mode is planned and will be implemented in 3.21, approximately 2 weeks after 3.2.

Le Festin
The Feast is therefore a new mode of PvP combat during which the participants are divided into two camps and must defeat their opponents in order to recover their medals.
Each player will have their own PvP score as well as a rung, which acts as an indicator of their strength. He may take part in competitions organized during the season with a ranking.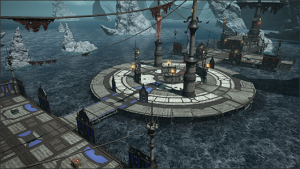 Terms of Access
To access the Feast, all you have to do is complete the quest unlocking the Den of the Wolves. Players who have already unlocked this access will have automatically unlocked the Feast.
Concept
There are three categories of combat for "The Feast". They are ranked according to the number of participants at the time of registration, the difference in PvP score between players and whether or not it is a preformed team.
The classes / jobs for each role are distributed as follows:
Tank
Gladiator - Marauder - Paladin - Warrior - Dark Knight
Melee DD
Pugilist - Polastomer - Pincher - Monk - Dragon Knight - Ninja
DD remotely
Archer - Occultist - Arcanist - Bard - Machinist - Dark Mage - Summoner
Healer
Elementalist - White Mage - Scholar - Astromancer
Rules
The prerequisites for accessing the Feast are as follows:
Time allowed: 10 minutes.
Qualification Required: Disciples of War or Magic Level 60
Required item level: 150 or higher.
Synchronization Item Level: 150.
Several rules and effects are also to be known:
All equipment above level 150 will see statistics automatically synchronized at level 150
The materia will be disabled.
Players who leave the session mid-fight will incur a 30-minute penalty preventing them from returning to PvP during that time. This penalty does not affect players who leave the arena in the event of an imbalance of participants.
Characters inactive for 2 consecutive minutes will be automatically expelled.
Organization of future seasons
Ranked matches with score will be implemented in Update 3.25. Daily rankings will be published on Lodestone from this point on.
Between update 3.21 and 3.25, a pre-season will be organized and implemented. The latter will make it possible to check and adjust the balance of the fights. No rewards will be obtained during this preseason.